Private Firms Compete for the Next Big Market: Space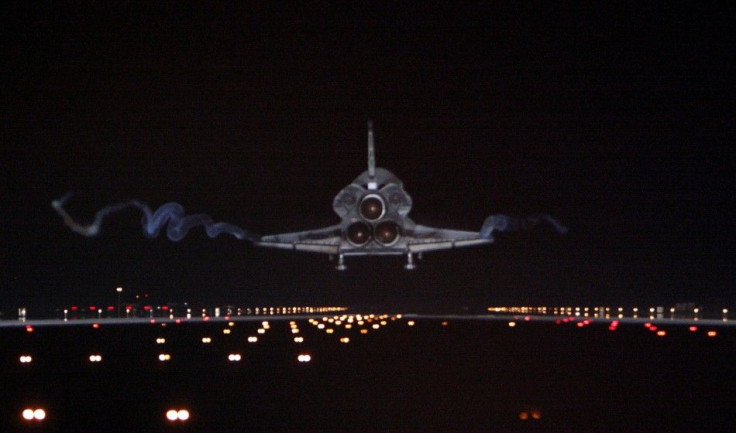 Now that NASA's shuttle program has ended, a new constellation of companies is set to respond to the sudden demand for firms with the capability to transport humans to the International Space Station, and eventually the moon.
Google is prodding this burgeoning sector by bankrolling a contest to return people to the moon by December 2015, with the Google Lunar X Prize of $30 million going to the winner. Twenty-nine firms have already signed up, boasting ideas that range from broadcasting video feeds from the lunar surface to selling space to scientific institutions.
In the near future, the Moon Express lunar lander will be mining the Moon for precious resources that we need here on Earth, an invitation to a launch event for Silicon Valley based Moon Express read. Years from now, we will all remember we were there.
The prize money aside, there is a big financial incentive for getting in early on an untapped market. Barney Pell, a former NASA computer scientist who co-founded Moon Express, called it the biggest wealth creation opportunity in modern history.
Long term, the market is massive, no doubt, Pell said. This is not a question of if. It's a question of who and when. We hope it's us and soon.
Private firms have long since begun sending people into space -- Virgin Galactic sells tickets on its SpaceShipTwo, whose predecessor SpaceShipOne was designed in an earlier iteration of the Lunar X competition aimed simply at putting people into suborbit, for $200,000 apiece . But the demise of NASA's shuttle program means the agency is playing a deliberate role in in fostering the private space flight industry.
It has contributed money to the Lunar X prize fund, and in April the agency distributed $269.3 million between five U.S. aerospace companies who are busy developing systems to transport astronauts to the International Space Station (in the meantime, American astronauts will be paying Russia $43.4 million per seat for the privilege). Space Exploration Technologies Corp. said it is on pace to offer space flights for about $20 million a seat.
It has to be done for an amount of money that taxpayers are willing to pay, Chief Executive Elon Musk told the Wall Street Journal. That should allow NASA to transport a much greater number of astronauts and to get much more use out of the space station.
Private firms are also increasingly becoming a destination as former astronauts, cognizant of NASA's dwindling resources and diminished scope, transition into the private sector. The Washington Post reported that former astronaut Garrett Reisman will be helping SpaceX, which already has a $1.2 billion contract to resupply the International Space Station, develop its Dragon transport capsule. His work will parallel that of former colleague Pamela Melroy, who will be working to establish rules for the private space industry from her new position at the Federal Aviation Administration.
© Copyright IBTimes 2023. All rights reserved.