Private Sector Adds Most Jobs in Nearly a Year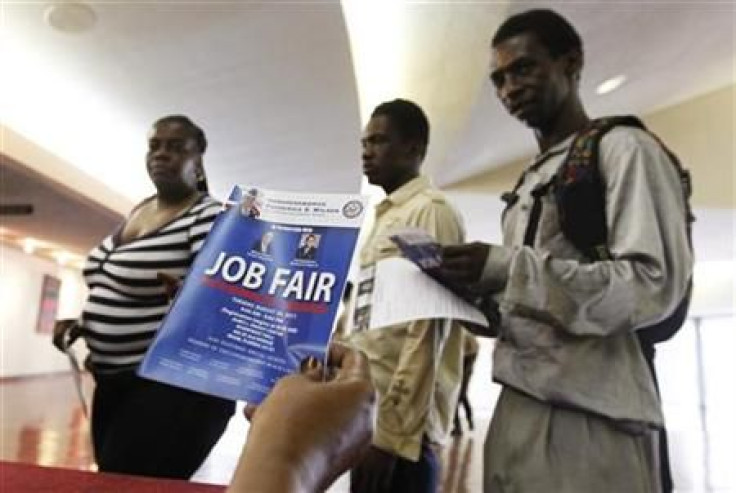 (REUTERS) - Private sector job growth accelerated in November as employers created the most jobs in nearly a year, prompting economists to raise their forecasts for Friday's more comprehensive U.S. labor report.
The ADP National Employment Report on Wednesday showed private employers added 206,000 jobs this month, surpassing economists' expectations for a gain of 130,000 jobs. It was the biggest gain since December 2010.
The ADP news is very good news. The private sector is adding jobs, said Wayne Kaufman, chief market analyst at John Thomas Financial in New York.
The government's November U.S. labor market report on Friday, which includes both public and private sector employment, is expected to show a rise in overall nonfarm payrolls of 122,000 this month and a rise in private payrolls of 140,000.
Economists often refer to the ADP report to fine-tune their expectations for the payrolls numbers, though it is not always accurate in predicting the outcome.
U.S. stocks opened sharply higher, though investors were also focused on an announcement of coordinated actions from major central banks to prevent a lack of liquidity in the global financial system.
October's private payrolls growth was revised up to an increase of 130,000 from the previously reported 110,000. The ADP report is jointly developed with Macroeconomic Advisers LLC.
Meanwhile, a different report showed the number of planned layoffs at U.S. firms edged down marginally in November, though job cuts for the year so far have surpassed 2010's total.
Employers announced 42,474 planned job cuts this month, down 0.7 percent from 42,759 in October, according to the report from consultants Challenger, Gray & Christmas Inc.
But with just one month left in the year, employers have announced 564,297 cuts for 2011, exceeding 2010's total of 529,973.
Separate data showed the rebound in U.S. nonfarm productivity growth was not as strong as previously estimated in the third quarter, while wages declined for two straight quarters.
Productivity increased at a 2.3 percent annual rate, the Labor Department said, a downward revision to its previous estimate of 3.1 percent.
The housing sector showed no signs of substantial improvement as applications for U.S. home mortgages slumped for the third week in a row last week, hit by a drop in demand for refinancing.
The Mortgage Bankers Association said its seasonally adjusted index of mortgage application activity, which includes both refinancing and home purchase demand, tumbled 11.7 percent in the week ended November 25.
Analysts will get more data on the housing market later in the morning with pending home sales for October on tap.
(Reporting by Leah Schnurr; Additional reporting by Ryan Vlastelica in New York and Lucia Mutikani in Washington; Editing by James Dalgleish)
© Copyright Thomson Reuters 2023. All rights reserved.