Pro-Moscow Rebels Say Ukraine Breaks Cease-Fire Deal While They Still Demand Secession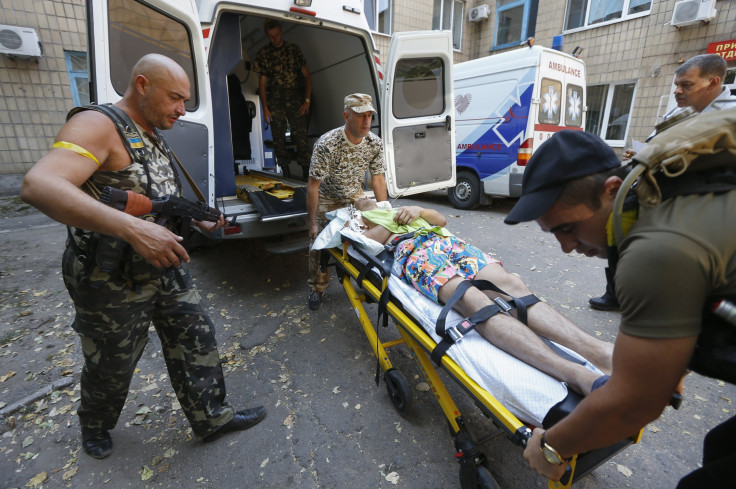 Pro-Russian rebels said Saturday that Ukraine's government forces have broken a cease-fire agreement and launched several missiles into the eastern region of Donetsk. The self-proclaimed leaders from Donetsk People's Republic, or DPR, also said that the cease-fire deal had elements which were not acceptable to the rebels.
The 12 point cease-fire deal between the Ukrainian government and the pro-Russian rebels, was signed in Minsk, Belarus on Friday while the Ukrainian President Petro Poroshenko had said that both sides will now try to find a long-term solution to the issue. The Ukrainian military and government said that there was no fighting in the region and local news reports also seconded the claim. However, DPR's Prime Minister Aleksander Zakharchenko told Russian news agency Ria Novosti, that it is too soon to speak of a complete ceasefire being in effect.
"The ceasefire's terms are not being observed," Vladimir Makovich, a leading member of the DPR said, according to Agence France-Presse, or AFP, adding that on Friday night "we saw several missiles launched on the outskirts of the city of Donetsk, and also a heavy armored column moving from the (neighboring southwestern region) of Zaporizhia."
The DPR leaders also said Saturday that the rebels have not given up the fight to secede from Ukraine and that many elements out of Poroshenko's deal were not acceptable to them.
"The elements announced by Poroshenko are unacceptable to us. Only two of the articles that they made public were acceptable -- the ceasefire and the prisoners swap," Boris Litvinov, Donetsk parliament's speaker, said according to AFP, adding: "My position, and the position of the [separatist] parliament is that the most important thing after the negotiations is [Kiev's] recognition of an independent republic that will be called either the Donetsk People's Republic or Novorossiya [New Russia]."
The cease-fire was brokered by the Organization of Security and Co-operation in Europe, who had said that the first set of humanitarian aid is to enter the Donbass region on Saturday, even as Kiev remains wary of Moscow's moves near the border and accuses Russia of supplying arms to the separatists.
FOLLOW MORE IBT NEWS ON THE BELOW CHANNELS