PS4 Vs. Xbox One Availability: Which Retailers Have The Next-Gen Consoles In Stock?
Both next-gen consoles are back in stock at major retailers.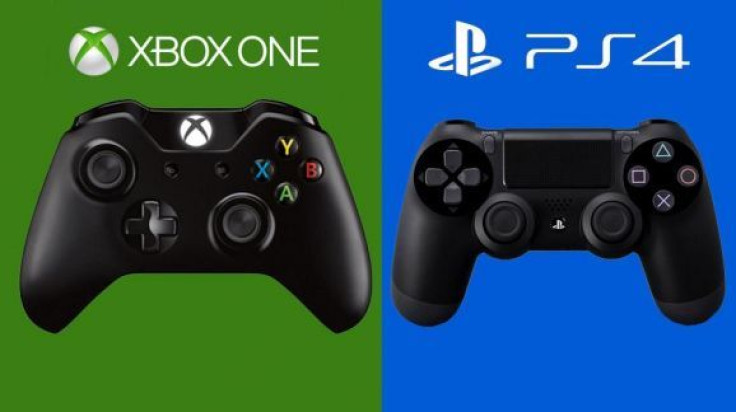 Microsoft's Xbox One and Sony's PlayStation 4 are both back in stock at major retailers after being difficult to find in some stores since their releases in November. The PlayStation 4, which hit shelves on Nov. 15, sold 1 million units within 24 hours of its launch. The Xbox One, which saw similar sales figures, reached consumers a week later.
Sony and Microsoft have replenished their stock at popular chains like Wal-mart and Best Buy, as well as online stores like Amazon. Here's a rundown of where the Xbox One and PlayStation 4 can now be purchased.
Fry's Electronics - Xbox One, PS4
Newegg - Xbox One, PS4
Amazon - Xbox One, PS4 Bundles
Best Buy - Xbox One Bundles
Walmart - Xbox One
Toys R' Us - Xbox One Bundles
Tiger Direct - Xbox One Bundles
Sears - Xbox One Bundle
Kmart - Xbox One Bundle
Both next-gen consoles were highly anticipated by gamers, each offering its own exclusive features and titles. Microsoft's Xbox One touted itself as an all-encompassing entertainment center, receiving favorable reviews from critics. Popular gaming site Kotaku calling the system "a testament to Microsoft's towering ambition. It represents their desire not only to occupy a place in your home entertainment center, but to lumber straight into the center of it." Conversely, IGN praised the PlayStation 4, saying "most gamers would agree that if you care about games like Sony, you'll buy a PlayStation 4."
Though the holiday shopping rush is over, demand for both next-gen consoles remains high. The Xbox One, which originally hit shelves in 13 countries and is priced at $499, also sold 1 million systems within just 24 hours of its release. The PS4 seems to be performing well for Sony, since it broke sales records for the electronics brand during its launch last November. The console is also selling out in European countries as well, making it one of the highest-selling devices of the Christmas season.
Have you experienced all trouble finding a PS4 or Xbox One? Leave a comment below.
© Copyright IBTimes 2023. All rights reserved.