PS4 vs. Xbox One: Sales Of Sony PlayStation 4 Likely Outpacing Microsoft's Console, Nintendo Wii U Falls To Third Place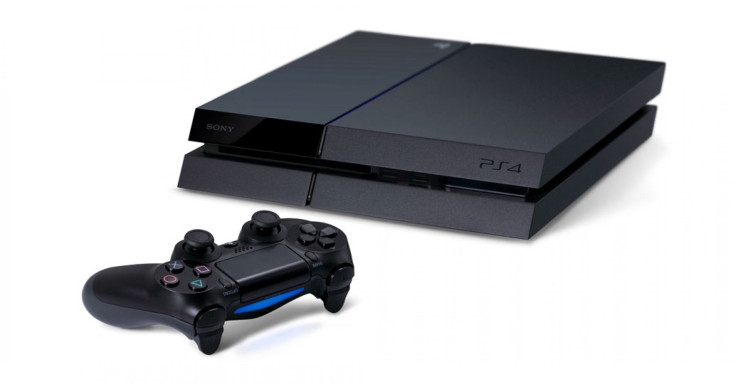 The Sony (NYSE:SNE) PlayStation 4 (PS4) had been outselling the Microsoft (NASDAQ:MSFT) Xbox One by 2-to-1 on eBay (NASDAQ:EBAY), the popular online marketplace, leading some news outlets to claim that the PS4 had scored another early victory in the console wars. Looking at several metrics, it does appear as though the PS4 may be beating out the Xbox One, but gamers and industry observers will not know by how much until both companies announce official sales numbers.
On Thursday, Amazon (NASDAQ:AMZN) announced that at the "peak of sales for each console," both the Xbox One and PS4 had sold 1,000 consoles a minute. The sometimes controversial industry analysts at VGChartz reported that Xbox One trailed the PS4 globally by less than 70,000 units, with over 374,000 units sold by Sony and over 306,000 by Microsoft the week ending December 14.
Data collected from eBay sales that more consumers are using the online auction site to buy the PS4 than the Xbox One according to a report from ExtremeTech. Some industry observers, such as Time's Matt Peckham, have noted that "secondary market sales," like figures on eBay, "could mean anything."
Some critics of the eBay metric, as Peckham notes, argue that Sony could be restricting the supply of PS4s to artificially inflate demand. Additionally, Microsoft may have supplied more Xbox One consoles to sales outlets, thereby lowering demand for the console in secondary markets like eBay. Both situations would create more demand for the PS4 for third-party sales, where buyers have been paying premium prices over the suggested retail of $399. The higher demand on eBay could also mean that the PS4 is steadily outselling the Xbox One.
The only thing known for certain is this: Sony has announced that the PS4 had reached the 2.1 million in sales 18 days after its release, and Microsoft followed up by stating the Xbox One reached 2 million in sales two weeks after it appeared on shelves. All sales figures on the two consoles are speculative until official numbers are released by Sony and Microsoft.
One category where Sony is handily beating Microsoft is portable game sales, with PS Vita sales skyrocketing thanks to connectivity with the PS4's Remote Play feature. Vita sales jumped more than 68 percent after the PS4 launch. Microsoft does not sell a handheld video game system.
The year's greatest success in handheld gaming, outside of mobile and tablet devices, was Nintendo's 3DS. Thanks to additions to the 3DS product family like the premium XL and low-cost 2DS, Nintendo has sold over 40 million 3DS consoles so far, with over a million global sales during the week of Dec. 21.
When it comes to console sales, however, Nintendo has not had much luck. The Japanese manufacturer has been unable to sell 1 million Wii U units worldwide this year, after more than 3 million in the two months following its release in 2012. Wii U sales were up in November, but only after a price cut that came "much earlier" than a similar discount on the Wii, according to the New York Times.
Microsoft has suffered several public relations setbacks with the Xbox One, announcing policies that restricted the trade of used games and required a daily Internet connection that were met with consumer backlash. The Redmond, Wash.-based company later reversed both in response. Is the result of Microsoft's poor handling of the Xbox One launch that the PS4 will more than double its sales? So far, that remains a distinct possibility.
Will the Xbox One be able to bounce back from its negative publicity, or has the PS4 taken the crown early on in this console war? Will Nintendo be able to remain relevant following a poor reception to the Wii U? Let us know your opinion in the comments below.
© Copyright IBTimes 2023. All rights reserved.
FOLLOW MORE IBT NEWS ON THE BELOW CHANNELS