'Psychonauts 2' Reaches $3 Million, Goal Almost Reached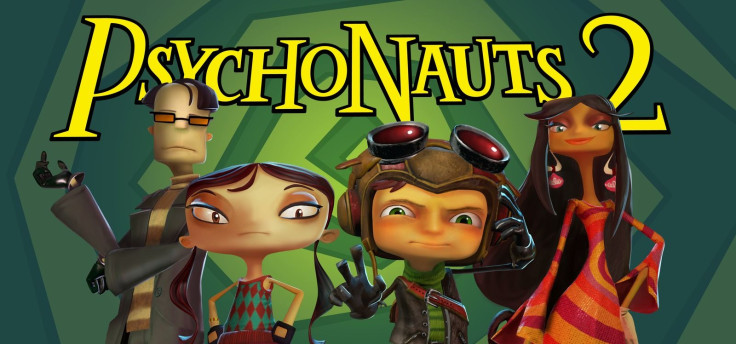 It looks like crowd funding has once again paid off for Tim Schaefer and his company Double Fine, as "Psychonauts 2" has reached $3,000,000 as of this writing. With two weeks left to fund the game, it seems like the sequel to the cut classic platformer might actually become a reality.
The crowd funding campaign for "Psychonauts 2" can currently be seen on Fig, with numerous rewards for those that want to donate money and support the game. Double Fine Studios seems to have a solid success rate with these crowd funding campaigns, as the company's Kickstarter-funded "Broken Age" proved to be a big hit with gamers.
For those unaware of the cult classic, "Psychonauts" was a platformer, which featured a runaway named Raz who hopes to join a class of psychic children. The game originally came out on the PS2 and Xbox back in 2005.
The game didn't do too well in sales, but was received a lot of praise from critics and those who played it, thanks to its creative premise and varied levels. When it was later released on PC, the game managed to find a wider audience and is one of the reasons why a sequel was eventually made, according to Venture Beat.
"Psychonauts 2" was formally announced during the 2015 Game Awards, which surprised audiences in a very positive way. Now that the game is nearing its goal of $3,300,000 it looks like fans will finally get closure on the cliffhanger ending that the original "Psychonauts" left out on.
Not much is known about the gameplay at this point, though it's possible that the sequel will remain a platformer like its predecessor. Fans are going to have to wait for gameplay videos and see how the game turns out, though they will probably be pleased given the impressive resume' that Double Fine has had over the years.
Should the game reach $3,300,000 in two weeks, "Psychonauts 2" will be released on the PS4, Xbox One, PC, Mac, Linux and Steam. With a wide range of platforms, "Psychonauts 2" might do better than its predecessor and reach a larger audience.
Psychonauts 2 Debut Trailer - The Game Awards 2015 (Credit: YouTube/GameSpot)
© Copyright IBTimes 2023. All rights reserved.