Puerto Rico Debt Crisis: Government Development Bank Reaches Tentative Deal With Creditor Group After $422M Default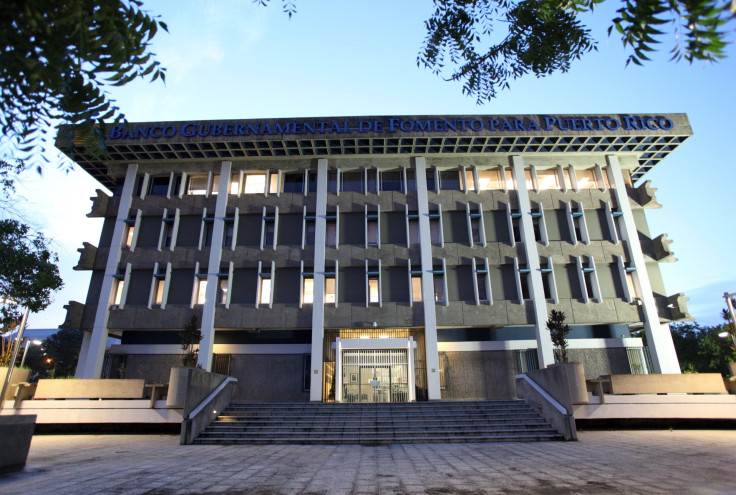 Puerto Rico said Monday it reached a tentative debt restructuring deal with some of its major creditors. The announcement came just hours after the U.S. territory declared it would skip making a $422 million bond payment due today.
The Government Development Bank, the island's main fiscal agent, announced the framework for the restructuring plan late Sunday. The plan will require both legislation from the U.S. federal government and participation from all of the bank's creditors in order to work, the GDP said.
"This agreement represents a vital first step in the Commonwealth's path to economic recovery," Melba Acosta Febo, the bank's president, said in a statement.
The GDB will discuss the plan with the group of creditors for the next 30 days, Reuters reported. The creditors, who call themselves the Ad Hoc Group, hold roughly $935 million of GDB debt. The creditors said Monday they would not pursue legal action during that period, although smaller investors could still file lawsuits of their own.
Puerto Rico's Public Debt | Graphiq
Puerto Rico is struggling to pay back its $72 billion of debt, a sum acquired during the island's decadelong recession and complicated by the territory's unique relationship with the mainland U.S. Unlike the 50 states, Puerto Rico is excluded from Chapter 9 of the U.S. bankruptcy code, which allows municipal governments and public agencies to restructure their debt during a crisis.
The GDB last week said it reached a deal with credit unions to avoid defaulting on about $33 billion of the debt payments due Monday. The bank's $422 million default is the most significant yet for Puerto Rico, because the bank acts as the main depository and liquidity source for the island's infrastructure authorities and other public agencies, Reuters noted.
The development bank said it reached indicative terms of a deal with the Ad Hoc credit group holding about a quarter of the bank's nearly $4 billion in bonds. The creditors would agree to a two-step debt exchange and ultimately recover only about 47 percent of what they are owed.
"The financial concessions contemplated by the proposed restructuring are intended to help stabilize the operations of GDB and to support the Commonwealth's efforts to restructure its other financial obligations," the creditors said in a statement cited by Reuters.
© Copyright IBTimes 2023. All rights reserved.