Puerto Rico And The Rest Of Northeastern Caribbean Braces For Tropical Storm Karen
Local authorities are preparing for the weather disturbance after a 6.0 magnitude quake hit the islands late on Monday
Puerto Rico and the rest of northeastern Caribbean are bracing for Tropical Storm Karen after a 6.0 earthquake rocked the islands on Monday. The weather disturbance could likely cause flooding, landslides, and possibly strong gusty winds in the rest of the region.
The group of islands was earlier rocked by a 6.0 magnitude quake that was followed by three successive aftershocks. No damage was reported, and communications resumed swiftly as most of the local authorities were preparing for Karen.
Schools and offices are already locked down. Local officials in Puerto Rico, the U.S. and the British Virgin Islands have already warned people to stay indoors.
U.S. Virgin Islands Gov. Albert Bryan Jr. urged the public "to remain ever vigilant." He added they've have had several storms pass by the islands and "it's like the little boy who cried wolf."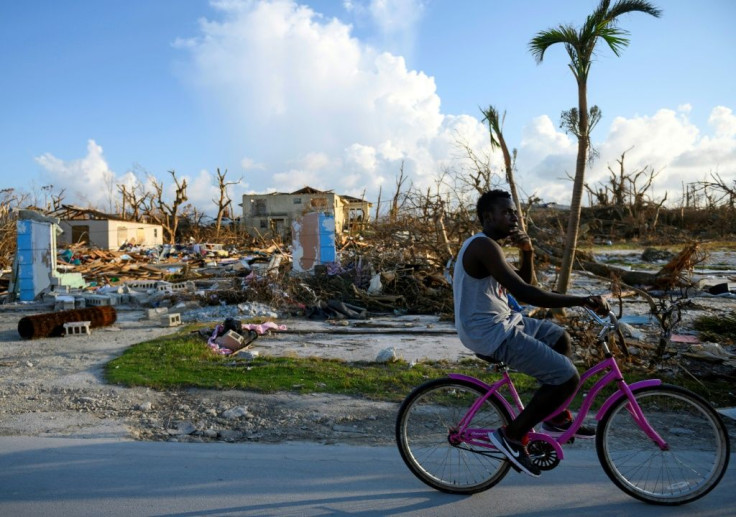 Tropical Storm Karen regained strength early on Tuesday, with sustained winds increased to near 40 mph, forecasters have warned that the storm might become even stronger. Karen is currently about 110 miles south of San Juan and 90 miles southwest of St. Croix while moving at seven-miles per hour.
The U.S. National Hurricane Center said that the storm is expected to keep heading north after passing over Puerto Rico and the eastern Bahamas.
A tropical storm warning remained in effect for Puerto Rico, Vieques, Culebra and the U.S. and the British Virgin Islands. Forecasters said that several areas could experience stronger winds.
Puerto Rico Gov. Wanda Vázquez initiated the National Guard on Monday and urged her people to seek safe refuge. Residents in flood-prone areas were also advised to do preemptive evacuations.
The island is still recovering from Hurricane Maria, a Category 4 storm that wreaked havoc on the islands two years ago. Damage from Maria was estimated at $100 billion.
Vazquez added that "it's a reality that we might have power outages." Roberto Garcia of the National Weather Service of San Juan said that they are expecting two to four inches of rain, with some areas reaching up to eight.
Garcia also said that some towns in the eastern part of Puerto Rico would likely experience moderate to severe flooding, especially areas near the mountains.
© Copyright IBTimes 2023. All rights reserved.
FOLLOW MORE IBT NEWS ON THE BELOW CHANNELS