Best New Podcasts 2015: 9 Shows To Listen To In The New Year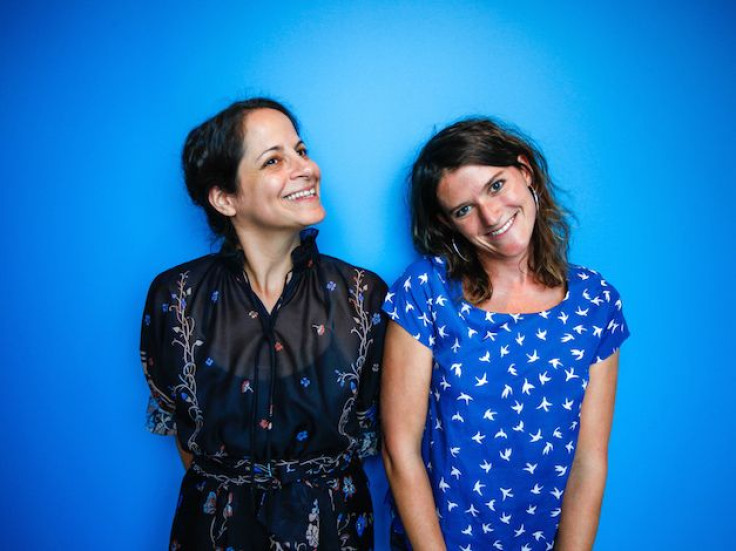 This has been a great year for podcasts. A really great year. "Serial" blew everyone away with its 12-part investigation, PRX's podcast collective Radiotopia raised $620,000 in its kickstarter campaign, and articles in New York magazine, the New York Times and International Business Times hailed this as a golden age of podcasts.
Alex Blumberg, former producer for "This American Life" and "Planet Money," raised $275,000 in investments through Alphaworks for a podcast company -- and is documenting the process in the podcast "Startup." Other great podcasts popped up in 2014: "Reasonably Sound," from the Infinite Guest network; "Criminal," now on Radiotopia; WNYC's "Death, Sex & Money"; "The Dollop," with Dave Anthony and Gareth Reynolds; and WFMU's "Why Oh Why," which just celebrated its one-year anniversary.
So yeah, 2014 was a great year for podcasts. But 2015 may be better.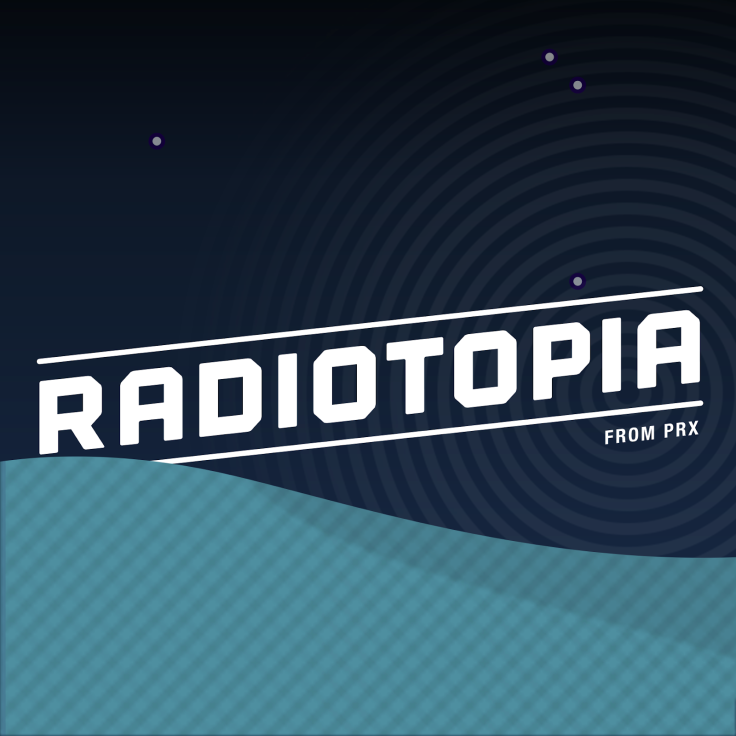 In its first Kickstarter goal, Radiotopia promised to add four new shows to its roster if it reached $400,000. Which it did, and then some. One of the shows, "Criminal," began Jan. 31, 2014, but the other three -- "The Allusionist," "The Heart" and "Mortified" -- are sure to be some of the top new podcasts in 2015.
'The Allusionist'
Helen Zaltzman, the British comedian best known for the long-running show "Answer Me This!," is "cock-a-hoop" about etymology and the strange phrases most of us give no thought to as to their origins. Now, as part of the newly expanded Radiotopia network, Zaltzman's "degree in Anglo-Saxon and Middle English will come in handy!" she says. "Which, when you do a degree in Anglo-Saxon and Middle English, is not something you ever expect will happen." For those who don't think they'll be interested in etymology, Zaltzman's comedy prowess will keep things entertaining.
'The Heart'
"The Heart" isn't exactly new; it's the latest iteration of the long-running show formerly known as "Audiosmut." The original started as an NSFW interview show in Montreal but has matured over the years into a program that uses fiction, interviews and personal recollections to talk about the "triumphs and the terrors of intimacy, the bliss and banality of being in love, and the wild diversity of the human heart." Primarily hosted by Kaitlin Prest, the new show, premiering in January, will include "a rotating cast of radiobabes." Listen to the (mildly NSFW) re-introduction below to hear how "The Heart" has changed over the years.
'Mortified'
'Mortified' is a show about shame. Creators Dave Nadelberg and Neil Katcher take the awkward, embarrassing, cringe-worthy and humiliating moments in your life and broadcast them for the world to laugh at. There are live stage shows in cities around the world, a TV series, a book, a documentary and now, a podcast, which arrives in early 2015.
From the halls of the radio mecca, "This American Life," came two new podcasts in 2014. "Startup" chronicles Alex Blumberg, alum of "Planet Money" and "This American Life," as he create a podcast company, Gimlet Media. The other spinoff was the obsessively popular "Serial." Now, Gimlet Media is introducing its first podcast, "Reply All," and is hiring for a second as-yet-unnamed show. Likewise, after the success of "Serial," Sarah Koenig and team have reached their fund-raising goal and will be pursuing a second season.
'Reply All'
"Reply All" is a show about the Internet whose hosts, PJ Vogt and Alex Goldman, previously worked at WNYC's "On the Media" spinoff show "TLDR." Five episodes in, "Reply All" has focused on parts of the Internet that allow people to connect -- by physically sending a proxy or by living your life in front of a webcam -- as well as strange niche social platforms such as Figure One (the Instagram for doctors) and Venmo (where you can see what your friends spend money on).
'Serial' Season Two
"Serial" is not new, but since season two will have nothing to do with the murder of Hae Min Lee, it is included in this list. The story, release date and length of the season have not been announced, but "Serial" obsessives are already excited.
'Invisibilia'
The new show by "Radiolab" alum Lulu Miller and "This American Life" contributer Alix Spiegel will premiere on NPR on Feb. 9. "Invisibilia" is described as "a series about the invisible forces that shape human behavior," and judging from the preview, it will combine the psychology of "Radiolab," the curiosity of "Serial" and the intimacy of "Everything Is Stories."
'Reveal'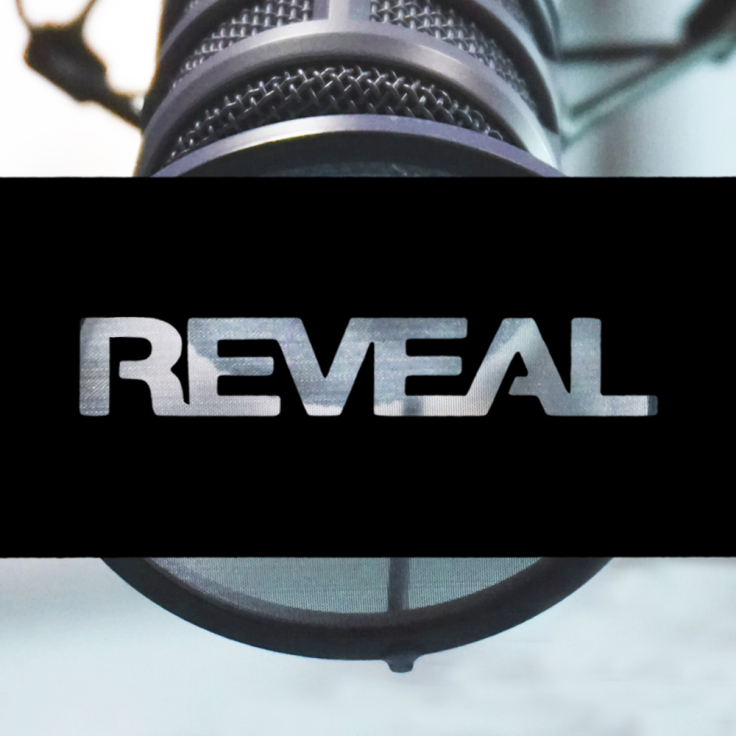 Most of the podcasts on this list are about storytelling, but "Reveal" is more of a journalistic endeavor. A project of the Center for Investigative Reporting and PRX, "Reveal" has already released three pilot episodes that show the type of reporting we can expect when it becomes a regular podcast in the coming months. From pieces about veterans addicted to painkillers, teens being kept in solitary confinement, and arsenic in your drinking water, host Al Letson shares not only what the investigative journalists found, but how they got there. Judging by the pilot episodes and Letson's other podcast, "State of the Re:Union," "Reveal" is sure to be a must-listen for those who want to hear the stories behind the stories.
'Gravy'
You won't learn to cook by listening to "Gravy." The new biweekly podcast from the Southern Foodways Alliance follows the premise that "what we eat is a window to who we are." There are only three episodes so far, but host Tina Antolini has made it clear that when you're talking about food, what you're really talking about is "race, class, gender, faith, sexuality, environment, all of it."
'Not All Women'
"Not All Women" isn't brand-new -- it is seven episodes in -- but its take on intersectional feminism makes it relevant to the zeitgeist and definitely something to listen to in 2015. The show fills a feminist-podcast void by "exploring womanhood in the 21st century and celebrating badass women from all walks of life." With a woman of color and a trans woman at the microphone, "Not All Women" doesn't only talk about intersectional feminism, it embodies it by being one of the most diverse podcasts out there.
© Copyright IBTimes 2023. All rights reserved.