'Game Of Thrones' Season 8? George RR Martin Could Finish 'A Song Of Ice And Fire' If HBO Gets Its Way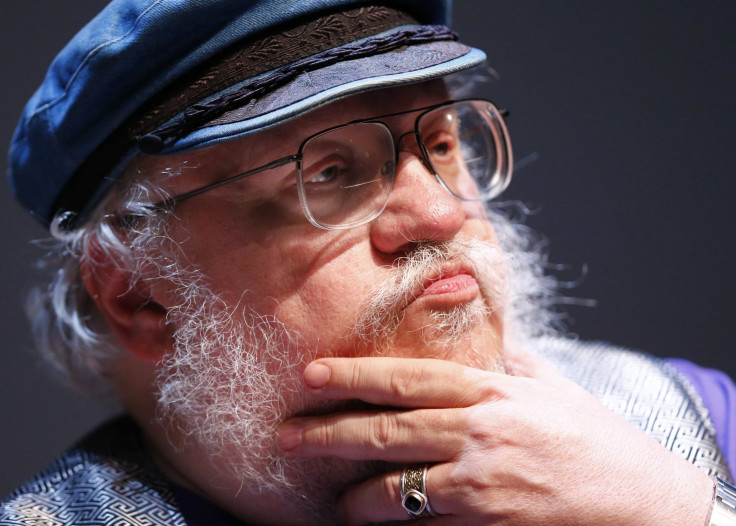 Fans are rejoicing after the news that HBO wants more "Game of Thrones." While we have visions of another season of the hit series, there's a practical matter of George R.R. Martin's "A Song of Ice and Fire" series wrapping up. It was pretty much guaranteed Martin would not be able to finish the last two novels before "Game of Thrones" went off the air. If there's another season, we could see "A Dream of Spring" along with "Game of Thrones" Season 8.
The news broke Thursday night that HBO programming president Michael Lombardo is open to the idea of more seasons of "Game of Thrones" as well as prequels set in the world of Westeros. Prequels can be easy enough as Martin has written extensively about the history of Westeros. It could even be a mini-event over the course of a few episodes.
"Seven-seasons-and-out has never been the conversation. The question is how much beyond seven are we going to do," Lombardo said at the Television Critics Association's summer press tour, according to the Hollywood Reporter. Lombardo also said that showrunners David Benioff and Dan Weiss are feeling that they have way more material to tell a story beyond "Game of Thrones" Season 7.
After recent contract negotiations that saw main players like Kit Harington and Peter Dinklage get extensions for two more seasons after the end of "Game of Thrones" Season 5, many believed the show would end after the seventh season. The showrunners have said seven seasons was the plan, but they've softened their stance recently. Lombardo also mentioned he's thought about prequels, but there have been no talks with Benioff and Weiss about the idea.
"Game of Thrones" Season 6 is ramping up production and it will premiere in spring 2016. If we can expect yearly "Game of Thrones" seasons, the seventh season would air in 2017 and the final season would air in 2018.
Which brings us to Martin's "The Winds of Winter" and "A Dream of Spring." Many "ASOIAF" fans have abandoned hope about the author finishing the beloved series by the time the HBO show ends. If that happened, the fate of Westeros would be revealed before Martin had a chance to finish the tale he started.
An extra season could increase the odds of Martin finishing; history is on our side. There's still no word about "The Winds of Winter" release date, but there are plenty of rumblings. Martin's dedicated his time to finishing the highly anticipated novel and he'll be meeting with his editors in August when he is in New York. Martin's canceled appearances and stopped writing "Game of Thrones" episodes to finish the "Son of Kong," as he calls the novel. He's previously discussed finishing the novel before the sixth season.
If "The Winds of Winter" can be published by April, Martin will have 3 years to finish "A Dream of Spring." That doesn't seem like much time based on Martin's writing history -- the first three books were released every 2 years while it took 5 years for the fourth book to be published and 6 years after that for "A Dance with Dragons" to be published in 2011.
But regret can make men do great things, and that motivation could fuel Martin's creative fire. Martin has said he should have started "The Winds of Winter" after "A Dance with Dragons" because he was on a streak and that has helped lead to the delay. "I was red hot on the book and I put it aside for six months. I was so into it. I was pushing so hard that I was writing very well. I should have just gone on from there, because I was so into it and it was moving so fast then," Martin said to Entertainment Weekly.
If Martin is feeling like he can do no wrong, he could push ahead with "A Dream of Spring" in hopes of finishing "ASOIAF" in the near future and maybe get it done three years. Worst case scenario, we get the book much sooner than we could have ever hoped for.
For now, let's get back to Harington Hair Watch 2015. As for Lombardo, he said Jon Snow is totally, completely dead.
© Copyright IBTimes 2022. All rights reserved.
FOLLOW MORE IBT NEWS ON THE BELOW CHANNELS