'Purple Rain' Is Not On Netflix, But It Will Air On MTV Thursday Night As Part Of Its Prince Takeover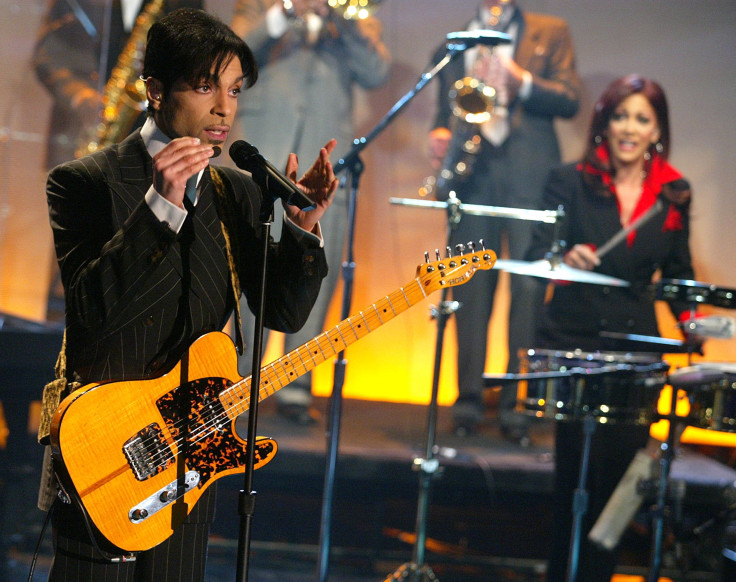 Following the death of Prince Rogers Nelson, the artist known as Prince, on Thursday, many of his fans wanted to mourn by watching "Purple Rain," his Oscar-winning 1984 film. But those fans were blocked at every turn: "Purple Rain" isn't available to stream on Netflix or for free on Amazon Prime (you have to rent it) or on YouTube. The complaints began mounting on Twitter, with people calling for Netflix to get the movie up within the hour — or at least the night.
Hope arrived on Thursday afternoon, but it wasn't offered by a streaming service. It was good old-fashioned MTV.
Yes, a TV network long derided for its lack of commitment to music is giving Prince's fans what they want. After news of the artist's death was confirmed Thursday afternoon, the network immediately broke into its typical daytime programming to start showing Prince music videos and performances and will continue doing so until "Purple Rain" (a feature film, not a music video) begins airing at 7:30 p.m. EDT.
It's not really Netflix's fault — or any other streaming service's fault — that "Purple Rain" isn't in its catalogue. As much of a cult classic as it is, odds are that the viewership wasn't worth the licensing fees. It's understandable that a streaming company would not want to keep paying for something that most of its users aren't watching, on the off chance that something might suddenly drive up demand.
It's also not necessarily possible for Netflix to see an influx of angry tweets and suddenly acquire the rights to a film distributed by a major studio. That might infuriate some subscribers, particularly in light of an impending price hike, but for today, let's merely gather here at MTV tonight to get through this thing called life.
© Copyright IBTimes 2023. All rights reserved.