What Is Prince's Cause Of Death? Live Updates On Investigation At Paisley Park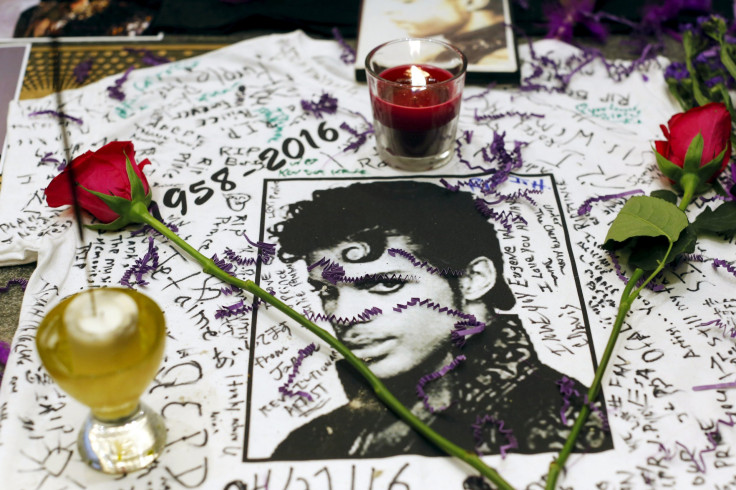 UPDATE: 9:32 p.m. EDT — The Midwest Medical Examiners Office in Ramsey, Minnesota, will perform an autopsy Friday on the body of Prince.
UPDATE: 9:04 p.m. EDT — TMZ, which broke the news of Prince's death early Thursday, said multiple sources had confirmed the singer was treated for a drug overdose less than a week before he died. While a representative said Prince was battling the flu, unnamed sources told TMZ late Thursday that he was rushed to a hospital last week for a "save shot," a procedure typically used to counter the effects of an opiate. He was told to stay in the hospital for 24 hours, but left because he couldn't get a private room. The report was not confirmed.
Prince — Top Albums and Singles on Last.fm | PrettyFamous
UPDATE: 4:44 p.m. EDT — The NAACP joined the chorus of condolences upon learning of Prince's death, calling him a "genius" and "groundbreaking," noting he was just the third artist in the history of the renowned civil rights organization's existence to receive its Vanguard Award that recognizes "artistic innovation."
The NAACP's statement in full follows below.
The National Association for the Advancement of Colored People mourns and celebrates the life of Prince Rogers Nelson, an artistic genius whose work transcended boundaries and united people through the power of music. A multi-NAACP Image Awards winner, Oscar winning composer, Grammy winner, celebrated producer, singer, and songwriter, Prince used his prodigious songwriting talents to preach messages of love, acceptance, and pride while defying the expectations and limitations of record labels, the media, and society.

His groundbreaking work spurred the NAACP to name Prince as only the third artist in the Association's 107-year history to receive the NAACP Vanguard Award for artistic innovation at the 2005 Image Awards. The NAACP Vanguard Award is presented to a person whose groundbreaking work increases our understanding and awareness of racial and social issues. Previous recipients are Stanley Kramer and Steven Spielberg.

Prince was an uncompromising artist who used his talent to spur kindness and self-determination. We hope his immense body of work will continue to influence future generations to "make this cruel, cruel world hear what we've got to say, put the right letters together, and make a better day."
UPDATE: 4:36 p.m. EDT — Music lovers across the world are devastated by the news that Prince died Thursday, but perhaps no place has been affected more than Minneapolis, the legendary musician's hometown. While everyone from his neighbors to Minnesota politicians have expressed their condolences, now the city where Prince has planned a tribute of sorts by lighting up the I-35W Bridge that spans the Mississippi River.
The Minnesota Department of Transportation tweeted out the below photo that shows how the bridge will "reign purple" Thursday night.
Meanwhile, a talent agency that purportedly represents the actor Charlie Murphy, whose impression of Prince earned him widespread accolades and notoriety, released a statement on behalf of who they identify as their client.
Thank you to everyone who has reached out to Charlie Murphy regarding the passing of Prince today. Charlie has issued these words regarding today's news of Prince's death. 'I'm blown away. May he rest in peace. Music has lost one of its greatest icons.
UPDATE: 4:21 p.m. EDT — Minnesota Gov. Mark Dayton and Lt. Gov. Tina Smith each released separate statements honoring Prince, who was born in Minneapolis and called the Twin Cities area his home up until his death Thursday. Dayton noted Prince's "tremendous talent" as well as his "tremendous commitment to improving his community." The governor's statement in full follows below.
Prince, and his music, defined an era. His tremendous talent was matched only by his generosity and commitment to improving his community. Minnesotans and our nation mourn the loss of a great artist today; one who has left an unforgettable mark on music history, and whose contributions to the betterment of our state will be remembered for years to come.
Smith's statement made reference to how Prince "defined the 'Minneapolis sound.' Her full statement follows.
We are so sad in Minnesota today to have lost Prince. He was a global star, but we feel his loss personally here at home. Through his playful, funny, original, and prodigious talent he defined the 'Minneapolis sound,' and left an indelible mark on music and culture not only in Minnesota but everywhere. Our thoughts and prayers are with all his family and friends. This is a huge loss.
Meanwhile, popular social media network Snapchat is among those in mourning over the loss of music icon Prince. In response to his death, it created a Prince-centric filter named after one of his most popular songs.
UPDATE: 4:01 p.m. EDT — President Barack Obama has joined the chorus of celebrities mourning the music icon Prince, who died Thursday in Minnesota. "Today, the world lost a creative icon," Obama wrote in a statement. "Few artists have influenced the sound and trajectory of popular music more distinctly, or touched quite so many people with their talent."
UPDATE: 3:47 p.m. EDT — Are you mourning Prince, who died Thursday in Minnesota? So are we at International Business Times. Remember the legendary singer with seven of his best TV performances or Dave Chappelle's awesome Prince impression.
UPDATE: 3:42 p.m. EDT — Brands paid tribute to the late singer Prince on Thursday with varying levels of success. Cheerios, for example, had to pull a tweet after getting responses about how it was too "self-serving" to use the icon's death as a promotional opportunity.
UPDATE: 3:33 p.m. EDT — The Carver County Sheriff's Office found music icon Prince unresponsive in an elevator at about 9:43 a.m. local time at his studios in Minnesota on Thursday, according to a news release issued a few hours after his death. Medical professionals were unable to revive him.
Prince's final show was last Thursday. He was 57.
UPDATE: 3:27 p.m. EDT — Prince's publicist, in confirming his death Thursday, would not give details about the cause. The local sheriff's office said only that it was "investigating the circumstances." But singer Aretha Franklin told reporters she worried Prince had the Zika virus, which has been linked to birth defects in infants primarily in South America.
"They're saying [he had] flu-like symptoms — I'm wondering if it had anything to do with this Zika virus," she said on MSNBC.
Aretha Franklin speculates on @MSNBC that Prince may have had the Zika virus. pic.twitter.com/hEPHHJ3UGj

— Beatrice E. Peterson (@MissBeaE) April 21, 2016
TMZ had a theory of its own, writing that sources told the gossip website that he'd visited the local Walgreens pharmacy four times in the past week. "Last night, people at the store were concerned because he looked much more frail and nervous than usual," TMZ reported.
UPDATE: 3:15 p.m. EDT — Prince, the legendary singer who died Thursday at age 57, was by no means taking time off toward the end of his life. Prince was scheduled to release a memoir, called "The Beautiful One," with Random House next year.
NBC News reported Random House offered "no comment at this time" after news of his death.
The book was to be "an unconventional and poetic journey through (Prince's) life and creative work — from the family that shaped him and the people, places, and ideas that fired his creative imagination, to the stories behind the music that changed the world," USA Today reported.
If you're itching for a Prince story right away, check out "24 Outrageous Prince Stories" compiled by Vulture. (Among them: He didn't believe in time and had a gnome in his bedroom.)
UPDATE: 2:59 p.m. EDT — When Prince died Thursday in Minnesota, it was more than a huge loss for the music industry. It was also a blow to the city of Minneapolis, where he was born, Mayor Betsy Hodges said in a statement posted online about the singer's death.
"Prince was a child of our city and his love of his hometown permeated many of his songs," she wrote. "Our pride in his accomplishments permeates our love of Minneapolis."
UPDATE: 2:48 p.m. EDT — If you're looking for a place to remember Prince's performances and personality, look no further than MTV. The network has canceled its normal programming for the day in order to play Prince's music videos, CNN reporter Brian Stelter tweeted.
MTV wasn't the only station devoting its airtime to the late singer. You have options:
UPDATE: 2:38 p.m. EDT — With news of Prince's death Thursday, are you wondering what happens to his estimated $300 million estate? International Business Times has laid out the possibilities here.
UPDATE: 2:30 p.m. EDT — Police in Carver County, Minnesota — where singer Prince died Thursday at his estate — wrote on Twitter that they were "investigating the circumstances of his death." Prince's publicist had previously confirmed the musician's passing, though she did not give any details about what caused it.
UPDATE: 2:24 p.m. EDT — Celebrities took to social media Thursday afternoon to react to news of Prince's death in Minnesota. Ice T, Olivia Wilde and the Rev. Al Sharpton were among the dozens posting messages memorializing the legendary singer. Read their messages here.
First Avenue, a music club in Minneapolis, wrote a message of its own honoring the musician. "Our hearts are broken," it wrote on Facebook. "Prince was the Patron Saint of First Avenue. He grew up on this stage, and then commanded it, and he united our city. It is difficult to put into words the impact his death will have on the entire music community, and the world. As the tragic news sinks in, our thoughts are with Prince's family, friends and fans."
UPDATE: 2:09 p.m. EDT — Fans were flocking to Prince's estate in Minnesota Thursday after news broke of his death at age 57. His cause of death had not been revealed by his publicist, though he was hospitalized for the flu last week.
In audio obtained from the local police, a dispatcher can be heard discussing a "male down, not breathing" at Paisley Park at about 9:30 a.m. local time, the Minneapolis Star-Tribune reported. Prince's death was confirmed by his publicist soon after.
UPDATE: 1:59 p.m. EDT — "Purple Rain," "Kiss," "Little Red Corvette" — if you're at your desk tearing up in memory of Prince, who died Thursday in Minnesota, tune into some of his greatest hits. International Business Times has created a list of our favorites here.
UPDATE: 1:49 p.m. EDT — Legendary recording artist Prince died Thursday at his estate in Minnesota, his publicist Yvette Noel-Schure confirmed in a statement. But she noted that she did not have "further details as to the cause of death at this time."
In a dispatch audio clip obtained by TMZ, police can be heard discussing a "person down, not breathing" and starting CPR.
Fans flocked to the singer's estate Thursday after the news broke:
UPDATE: 1:40 p.m. EDT — With confirmation that the singer Prince died Thursday at his estate in Minnesota, International Business Times rounded up a few of his best quotes and lyrics. See them here.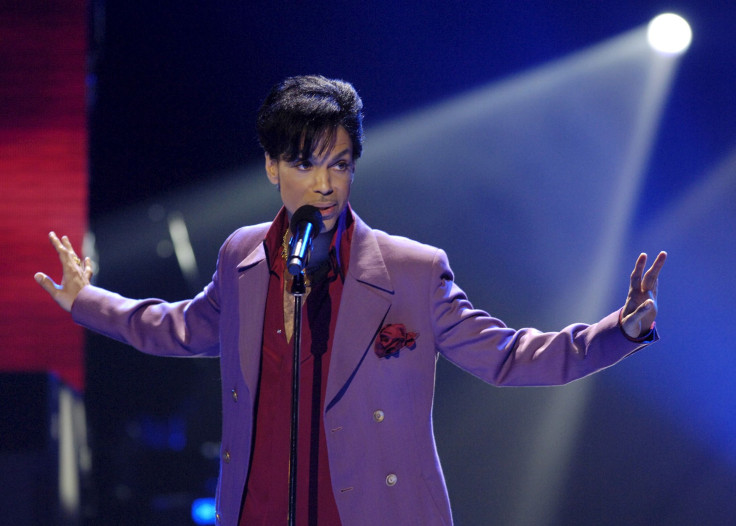 UPDATE: 1:37 p.m. EDT — Prince, the Rock and Roll Hall-of-Famer who released 39 albums over his 35-year career, died Thursday in Minnesota. Watch NBC News' live report as the news develops below.
Local police have confirmed only that they're investigating a death at his estate at Paisley Park.
On Sunday, after being hospitalized with the flu, Prince walked to Paisley Park to show everyone he was all right, TMZ reported. "Wait a few days before you waste any prayers," he told the crowd.
UPDATE: 1:21 p.m. EDT — After Prince's publicist confirmed the singer's death to multiple media outlets Thursday afternoon, artists within the entertainment industry began to react on social media. Everyone from Billy Idol to Lupe Fiasco posted their condolences on Twitter:
It was not immediately clear what Prince's cause of death was, though he was hospitalized with the flu last week. Reporters tweeted from his estate at Paisley Park in Chanhassen, Minnesota, where police were on scene to investigate a death.
Original story:
Legendary musician Prince has died at his estate in Chanhassen, Minnesota, TMZ reported exclusively Thursday afternoon and the Associated Press confirmed shortly afterward. He was 57.
The local police department confirmed on Twitter that deputies were looking into a "death investigation" at Paisley Park, Prince's recording studio since the 1980s, but did not give any information on the identity of the deceased.
Prince was hospitalized with the flu last week, Entertainment Weekly reported, but his representative said he was "fine" at the time. Prince performed last Thursday in Atlanta. The singer tweeted afterward that he was "floating on a cloud of purple intoxication."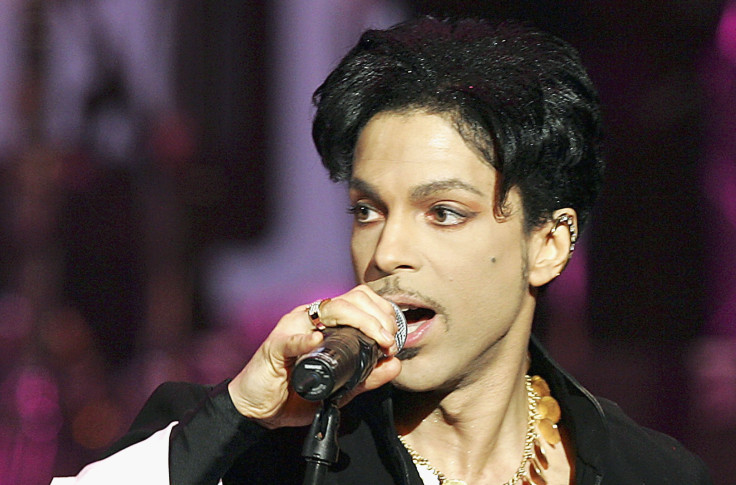 © Copyright IBTimes 2022. All rights reserved.
FOLLOW MORE IBT NEWS ON THE BELOW CHANNELS