Prince Most Memorable Quotes, Best Lyrics To Pay Tribute To Legendary Singer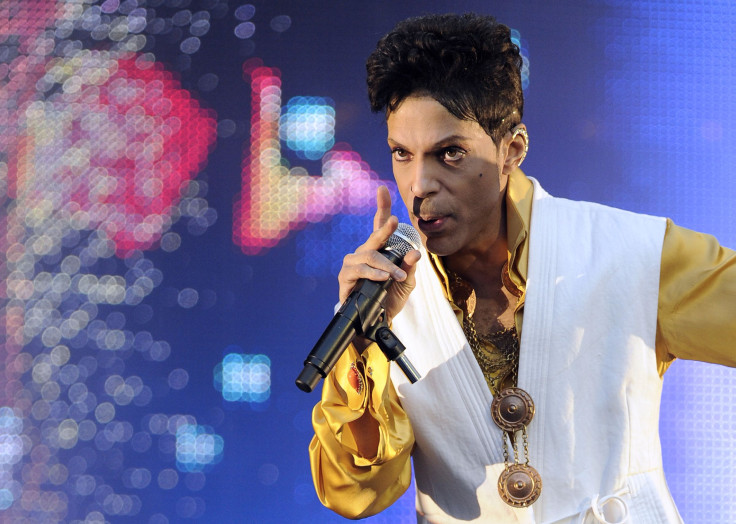 Prince Rogers Nelson, known better by his stage name Prince, died at the age of 57 at his studio in Carver County, Minnesota, the Associated Press confirmed Thursday. His chart-topping hits, inimitable style and biting wit made him a household name. On the occasion of his death, here are some of the best quotes and lyrics to remember him by.
Quotes:
"Like books and black lives, albums still matter," the singer said at the Grammy Awards in 2015.
"Tell me a musician who's got rich off digital sales. Apple's doing pretty good though, right?"
"Music is music, ultimately. If it makes you feel good, cool."
"Why does everyone think I'm mad?"
"Despite everything, no one can dictate who you are to other people."
"Cool means being able to hang with yourself. All you have to ask yourself is 'Is there anybody I'm afraid of? Is there anybody who if I walked into a room and saw, I'd get nervous?' If not, then you're cool."
"What's missing from pop music is danger."
"I don't really care so much what people say about me because it usually is a reflection of who they are. For example, if people wish I would sound like I used to sound, then it says more about them than it does me."
"A strong spirit transcends rules."
"Compassion is an action word with no boundaries."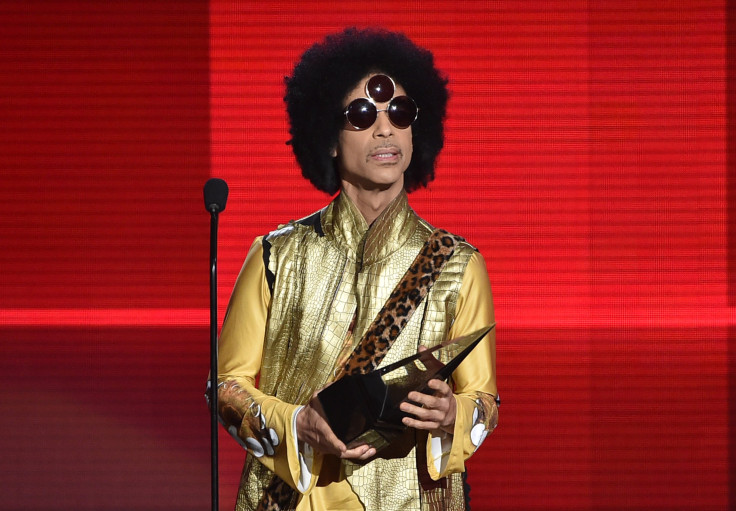 Lyrics:
"Act your age and not your shoe size" – "Kiss" (1986)
"No child is bad from the beginning; they just imitate their atmosphere" – "Sexuality" (1981)
"A body like yours oughta be in jail / 'Cause it's on the verge of being obscene" – "Little Red Corvette" (1982)
"I never meant to cause you any sorrow / I never meant to cause you any pain / I only wanted to one time to see you laughing / I only wanted to see you / Laughing in the purple rain." – "Purple Rain" (1984)
"If I gave you diamonds and pearls / Would you be a happy boy or a girl / If I could I would give you the world / But all I can do is just offer you my love." – "Diamonds and Pearls" (1991)
"Seems that I was busy doing something close to nothing / But different than the day before / That's when I saw her, ooh, I saw her / She walked in through the out door, out door" – "Raspberry Beret" (1985)
"Take me baby, kiss me all over / Play with my love / Bring out what's been in me for far too long / Baby, you know that's all I've been dreaming of" – "Do Me, Baby" (1981)
"Whenever I feel like givin' up / Whenever my sunshine turns to rain / Whenever my hopes and dreams / Are aimed in the wrong direction / She's always there" – "She's Always in My Hair" (1985)
"And I need your love, babe / That's all I'm living for, yeah / I didn't want to pressure you, baby / But all I ever wanted to do / I want to be your lover" – "I Wanna Be Your Lover" (1979)
© Copyright IBTimes 2023. All rights reserved.