Putin Claims 'American Occupation Troops' Are In Germany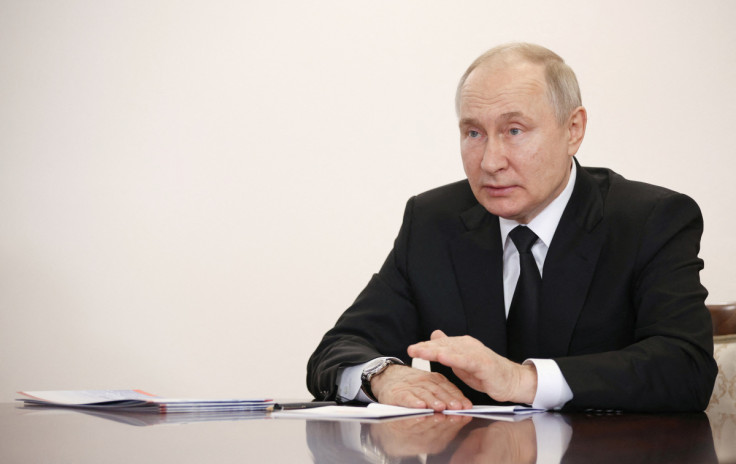 KEY POINTS
Putin said German politicians were the ones who pointed out the presence of 'American occupation troops' in the country
Putin's remarks came on the same day Germany announced it would send Leopard 2 tanks to Ukraine
Germany's decision follows weeks of intense pressure from U.S. and European leaders
Russian President Vladimir Putin on Wednesday claimed "American occupation troops" are still in Germany.
Putin made the allegation during a meeting with students at Moscow State University. He, however, did not provide any proof to substantiate his claim.
"The largest country in Europe, an economic giant, is the Federal Republic of Germany. Germany has been divided into four sectors following World War II: American, British, French, and Soviet. So, the Soviet Union formalized the termination of this occupation status. The United States did not," Putin said, as translated by Ukrainska Pravda.
"Formally, legally, there are American occupation troops on the territory of the Federal Republic of Germany, and in fact, there are a lot of them," he added.
Putin also claimed that German politicians themselves shared the same sentiment, adding that Germany "has never been a sovereign state in the full sense of the word" after World War II.
"And it's not me who says this. This is said by prominent, and I would like to emphasize that, not Russian-oriented, but German-oriented politicians," he said.
Putin's remarks came on the same day Germany announced a landmark decision to supply Leopard 2 tanks to Ukraine, reversing their longstanding resistance to providing Kyiv with offensive armored vehicles and powerful tools for use in the war against Russia.
In addition to sending tanks, Germany is also expected to host Ukrainian tank crews and teach them the logistics, ammunition and maintenance of the Leopard 2 systems.
Germany's decision may also encourage other countries that own Leopards to send some of their vehicles to Ukraine, including Poland, Spain and the Netherlands.
Apart from Germany, the U.S. on Wednesday also announced it was preparing plans to provide Ukraine with 31 M1 Abrams tanks.
The tanks will not arrive in Ukraine for many months. However, they are a symbolic win for Ukraine, which is bracing for a potential Russian offensive in the coming weeks, aimed at completely capturing Luhansk and Donetsk Oblast.
The dual announcement followed weeks of intense discussions between U.S. and European leaders for Germany to provide their own Leopard 2 tanks to Ukraine. Berlin, however, stood firm, adding that they would only send Leopards to Kyiv if Washington sends Abrams tanks.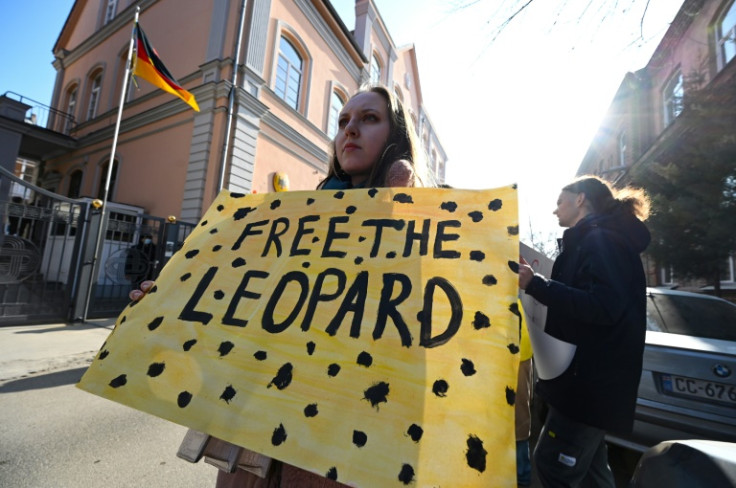 © Copyright IBTimes 2023. All rights reserved.