Putin Praises Modi For Doing 'The Right Thing'; Says West Is 'Too Late' In Slowing China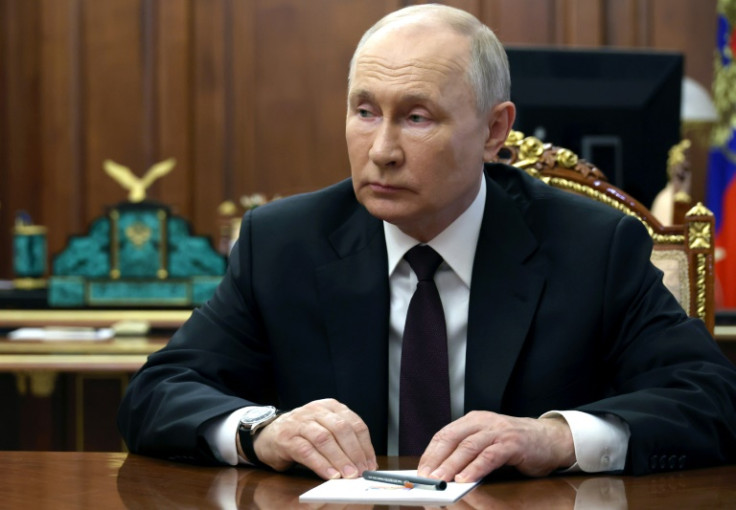 KEY POINTS
Putin praised the "Make in India" initiative
He said Modi is doing the right thing by promoting domestic industries
He slammed the West's for attempting to contain "new centers of power"
Russian President Vladimir Putin praised Indian Prime Minister Narendra Modi and the South Asian country's policies in boosting domestic manufacturing.
Speaking at the Eighth Eastern Economic Forum (EEF) in the Russian city of Vladivostok, Putin commented on Modi's leadership and lauded India for its "Make in India" initiative, which is part of New Delhi's bid to galvanize the country's domestic manufacturing capabilities and increase export competitiveness.
Responding to a media query about Russian-made cars, Putin said, "It is true that they look more modest than Mercedes or Audi cars, which we bought in vast amounts in the 1990s, but this is not an issue," according to an official transcript of the plenary session posted on Kremlin's website Tuesday.
"I think that we should emulate many of our partners, for example, India. They are focused on the manufacture and use of Indian-made vehicles. I think that Prime Minister Modi is doing the right thing in promoting the Make in India program. He is right," Putin said. "We have [Russian-made] automobiles, and we must use them; this is absolutely fine. This will not lead to any infringements of our WTO obligations, absolutely not. It will concern state purchases. We must create a certain chain regarding what cars different classes of officials can drive, so that they will use domestically-made cars."
The Russian leader also shared his views on the West and their efforts to contain "new centers of power."
"Whenever Russia raised its head and emerged as a real geopolitical competitor, and I am talking about competition here and nothing else, Russia instantly came up against someone's containment policies," Putin said. "By the same token, the West is seeking to contain China in its development, seeing that under the Chinese Communist Party's leadership and with our friend, the President of the People's Republic of China, at the helm, the country has been making great strides in its development."
He said the West is "too late" in trying to slow down China's development.
"They are doing everything to slow China's development," he said. "But they have not been able to do this, they are late. This is a missed opportunity for them, and it is already too late."
"This is not just about China. There is also India, as well as Indonesia. New centers of power will emerge, and in their efforts to contain these processes certain Western countries, led by the United States, will do nothing but hurt themselves," Putin added.
© Copyright IBTimes 2023. All rights reserved.