Qatar Sovereign Fund On Buying Spree: Royal Dutch Shell, Xstrata, Eni, Total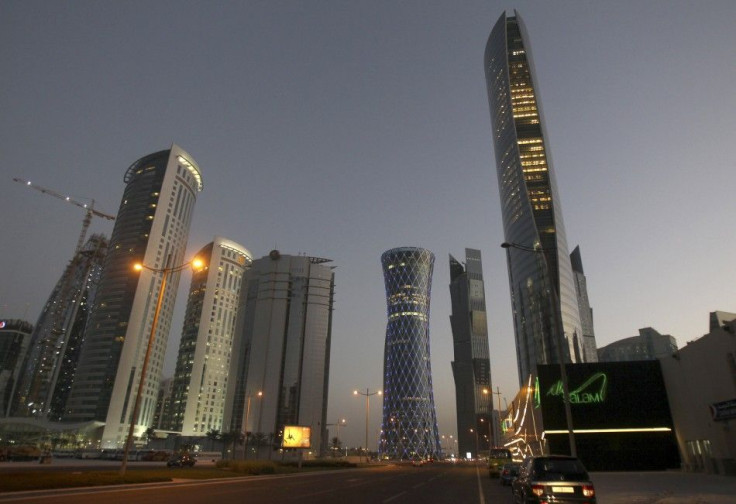 The Qatar Investment Authority (QIA) is on an investment spree, bulking up its holdings in several major companies including Royal Dutch Shell Plc (NYSE: RDS.A), Eni SpA (NYSE: E), and Xstrata PLC (London: XTA), and the sovereign fund has already taken a holding Total SA (NYSE: TOT) and is pursuing avenues to invest in Glencore International Plc (London: GLEN), sources reported Friday.
The Qatari investment fund has set its sights on the oil, gas and mining industries in its latest round of investment. QIA is in the process of buying at least a 10 percent stake in Zug, Switzerland's Xstrata mining company as part of an strategy to invest in Glencore, the Financial Times reported. QIA has been buffing up its stake in Xstrata in the hope that it can control the vote at a summer shareholder's meeting that will consider a merger with Baar, Switzerland-based Glencore. The Qatari fund has been pursuing a stake in Glencore for some time, and the current strategy is calculated to allow the QIA to diversify its portfolio and gain access to Glencore.
QIA currently holds an 8 percent stake in Xstrata and has bought shares in the company every day since April 2, making up 37 percent of trading volume for Xstrata's shares, according to the Financial Times. The fund has used the strategy of investing in companies expected to merge as a way of gaining access to the other company after the agreement. QIA notably invested in Porsche in 2009 and as a result of mergers ultimately became one of the largest shareholders in Wolfsburg-based Volkswagen Group (Frankfurt: VOW).
The sovereign wealth fund also plans to make a large investment in Royal Dutch Shell, Europe's largest oil and gas company, Bloomberg reported Friday. QIA plans on buying a 3 to 5 percent stake in the company, a move expected to cost $10.7 billion. The fund also bought a 3 percent stake in Courbevoie, France Total SA and plans to buy a stake in Rome-based Eni SpA.
We are delighted to welcome the Qatar Investment Authority (QIA) as a long term and major shareholder in Shell, and particularly given our excellent strategic relationship with the Qatari state, Ross Whittam, Shell spokesman said, according to Bloomberg.
Shell's $18.5 billion Pearl gas liquefaction venture in Qatar is expected to reach full-capacity by midyear. The project is the most expensive energy project in the history of Qatar, according to Bloomberg, and is expected to produce 140,000 barrels of liquid fuels in addition to 120,000 barrels of condensate and liquid petroleum gas daily.
FOLLOW MORE IBT NEWS ON THE BELOW CHANNELS