Quake Bolsters Calls for Public Safety Wireless Network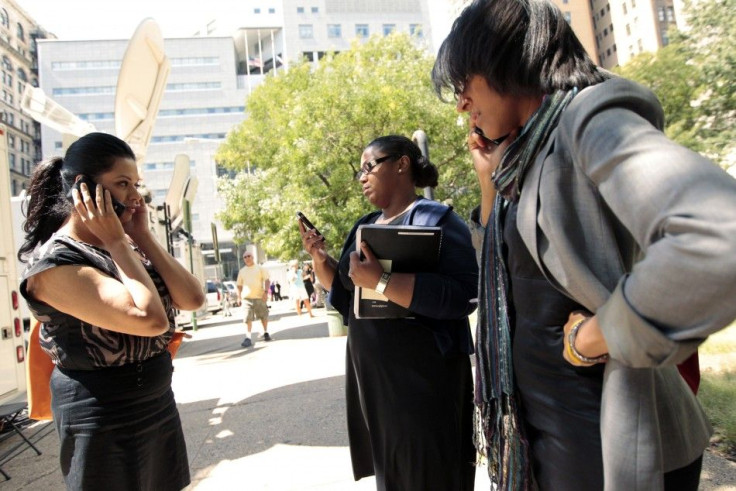 Disruption of cell phone service by a rare East Coast earthquake Tuesday prompted renewed calls for Congress and regulators to provide a dedicated wireless network for emergency workers.
The 5.8 magnitude earthquake centered in Virginia shut federal government agencies some 90 miles away and sent office workers into the streets as tremors were felt as far as Canada.
The Federal Communications Commission said it is assessing a significant disruption to cell service due to the quake and will be looking at ways to improve communications during emergencies.
Verizon Wireless, AT&T, Sprint Nextel, T-Mobile USA and Frontier Communications all reported higher call volumes and network congestion in affected areas, making it difficult to reach out to family and friends after the quake over cell phones.
We were unable to get cell phone access for a period of about an hour immediately after the quake, said Dennis Martinez, chief technology officer for the RF Communications Division of Harris Corp.
The large percentage of first responders who rely on cellular data networks for some of their services would have experienced the same outage, Martinez said.
Creating a nationwide mobile broadband network for emergency services is a key 9/11 Commission recommendation that has yet to be put into action -- only weeks before the 10th anniversary of the attacks.
The wireless network would let firemen, police and other first responders communicate more easily, but lawmakers and regulators have yet to reach a consensus on how to build, maintain and fund the network.
Of particular contention is whether to allocate a highly sought after segment of the 700 megahertz band of airwaves called the D Block directly to public safety groups, or to auction it to commercial carriers who will be mandated to share it with first responders.
Public safety groups have pushed for control of the D Block, which the FCC is currently under instruction from Congress to auction off, and used the earthquake to strengthen their case.
In the wake of the earthquake, cell service went dark, said Public Safety Alliance spokesman Sean Kirkendall. It's a perfect illustration why public safety needs nationwide, mission critical broadband capability of its own.
Ongoing discussions among lawmakers on debt reduction could help sway the fight for the D Block in public safety's favor.
Harris' Martinez said auctioning spectrum to generate revenue has caught the eye of lawmakers, and there is broad support to use a portion of the auction proceeds to fund the public safety network.
AT&T and Verizon Wireless also have supported giving the D Block to public safety. Verizon Wireless is a joint venture of Verizon Communications and Vodafone Group Plc, while AT&T is awaiting regulatory approval for a $39 billion bid to buy T-Mobile from Deutsche Telekom AG.
But smaller carriers hoping to acquire more spectrum to better compete with industry powerhouses have favored a shared commercial and public safety network.
A study commissioned by Sprint and T-Mobile said there were no technical barriers standing in the way of first responders having priority access on a network shared with commercial carriers.
Still, a previous effort to auction the D block for shared commercial use with public safety groups failed.
There's no reason to believe it would succeed on a second go-around, Martinez said.
(Reporting by Jasmin Melvin; editing by Carol Bishopric)
© Copyright Thomson Reuters 2023. All rights reserved.