Qualcomm, Apple Kick Off Second Trial Seeking iPhone Import Ban
A second trial between Apple Inc (AAPL.O) and Qualcomm Inc (QCOM.O) before the U.S. International Trade Commission began Monday in Washington, D.C., with the iPhone maker squaring off against the world's biggest mobile chipmaker over whether Apple should be banned from importing several recent iPhone models to the United States.
Apple and Qualcomm are locked in a wide-ranging legal dispute in which Apple has accused Qualcomm of unfair patent licensing practices. Qualcomm, the world's largest mobile phone chipmaker, has in turn accused Apple of patent infringement.
Monday's trial is the second of two Qualcomm is pursuing against Apple at the ITC in which it is asking trade judges to ban the import of certain iPhone models containing Intel Corp (INTC.O) modem chips, which help phones connect to wireless data networks.
Import bans are rare, and Apple would have time potentially to change the design of its devices to avoid any patent infringement the courts may find. But Apple has come to rely more heavily on Intel for modem chips, with Qualcomm officials telling investors in July that its chips are not in the newest iPhone models.
At the first trial, which concluded in June, a U.S. staff attorney recommended that the judge find Apple infringed at least one Qualcomm battery-saving patent and that some Intel-chipped phones should be blocked from coming into the U.S. market. But the attorney said that models with so-called 5G, the next generation of wireless network, should be allowed to keep the market for 5G chips competitive.
The ITC staff acts as a third party in such trade cases. The staff lawyers' opinions are not binding, but judges often follow them. A decision in that case is expected later this month.
Monday's trial began concerns three patents. Two of them relate to how Intel's modem chips handle radio signals, and one relates to how Apple's processor chips put its iPhones to sleep.
While blocking iPhones is a drastic step, Apple would have several chances to appeal the decision, including to U.S. President Donald Trump. In 2013, then-President Barack Obama overturned a ban on some Apple iPads and iPhones that arose out of a dispute with Samsung Electronics Co Ltd (005930.KS).
The more consequential outcome of the ITC cases is for Qualcomm to test whether its patents are upheld under court scrutiny. It is suing Apple over many of the same patents in civil lawsuits that take longer to process, and the ITC case may give an early indication of how those civil lawsuits could ultimately play out.
Reuters
Reporting by Stephen Nellis and Jan Wolfe; Editing by Dan Grebler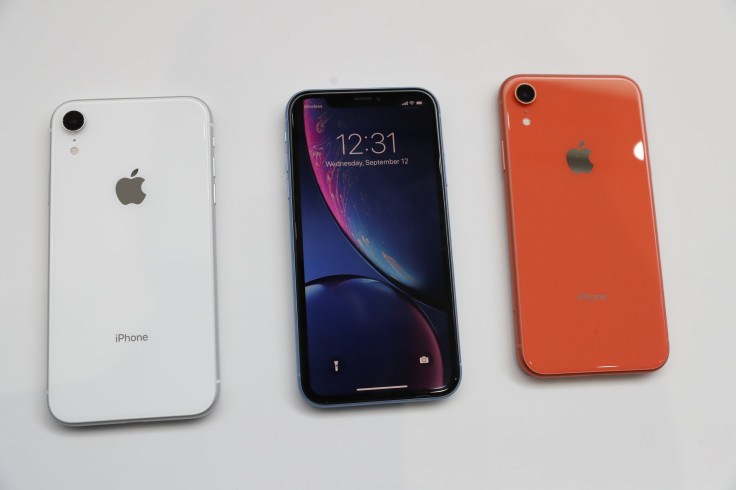 © Copyright Thomson Reuters 2023. All rights reserved.