Queen Elizabeth Rebuked Meghan Markle During Argument With Staff
KEY POINTS
Meghan Markle allegedly ranted at a caterer after tasting egg in one of the dishes
Queen Elizabeth intervened during the exchange and told her to treat the staff better
Book reveals that Queen Elizabeth didn't only tell off Meghan but also Prince Harry
A new book shares an account of Queen Elizabeth calling out Meghan Markle for badly treating a staff member before her wedding to Prince Harry.
In her book "The New Royals," author Katie Nicholls revealed how the late monarch was compelled to intervene after Meghan had a "tense exchange" with a staff member during a food tasting event ahead of their big day in 2018.
According to Nicholls, the confrontation took place at Windsor Castle, where Meghan received samples of the food that would be served on their wedding day. She was allegedly upset after tasting egg in one of the dishes when she had requested a vegan menu.
Meghan was reportedly ranting at one of the caterers about the egg taste when Queen Elizabeth interfered and gave her an important reminder.
"Meghan was at the castle to taste some of the dishes and told one of the caterers she could taste egg. She got quite upset, saying the dish was meant to be vegan and macrobiotic when suddenly the Queen walked in and said: 'Meghan, in this family, we don't speak to people like that,'" she wrote.
Nicholls' book includes many shocking moments that have led to the build-up of the rift between Prince Harry and Meghan and the rest of the royal family, including several moments that took place ahead of the wedding of the Duke and Duchess of Sussex. The book reveals that Queen Elizabeth did not only tell off Meghan but Prince Harry as well.
The book claims that the late monarch was upset over her grandson's "beastly and reckless behavior" before the wedding. He also allegedly made numerous demands and wanted to always get things his way, infuriating Queen Elizabeth. According to the book, the events that led to Prince Harry and Meghan's wedding marked the beginning of the Queen's strained relationship with her grandson.
"The New Royals" was published Sept. 20 and centers around the remarkable legacy of Queen Elizabeth after ruling Britain for 70 years. It also tells how her legacy is passed down to the "new royals" and addresses rumors of the alleged rift among the members of the royal family.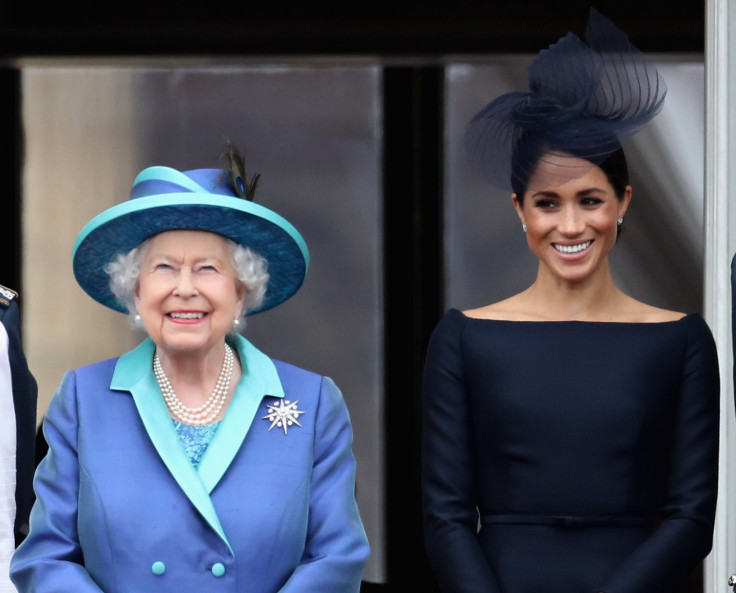 © Copyright IBTimes 2022. All rights reserved.
FOLLOW MORE IBT NEWS ON THE BELOW CHANNELS