Queen Elizabeth Won't Tolerate If Meghan Markle Does This To Son Archie
Queen Elizabeth II won't tolerate all of Meghan Markle's choices for her son, Archie.
The Queen has given her blessing to Prince Harry and Markle. However, there's something that she doesn't want the duchess to do to her son and it has something to do with her eating habits. The monarch reportedly doesn't support Markle's vegan plans for her son. This has become an issue between the Duchess and Duke, who doesn't want to offend his grandmother.
"Meghan keeps pushing the boundaries with the Royals and it's not being well received, least of all by Her Majesty," a source told Woman's Day.
"Meghan seems to have little regard for royal traditions but bringing the baby up as a vegan simply won't be tolerated by the monarch."
This wasn't the first issue between Markle and Queen Elizabeth II when it comes to Archie. According to a previous report, the former "Suits" star wants to take her son to America but the Queen has had her lawyers ready by drawing up an iron-clad agreement to prepare for all eventualities.
"The Queen will not allow this baby to be the first royal to be taken away from the palace and raised as a commoner, without the guidance of the royal family," an insider said.
The source claimed that Markle was "sick of being bossed around" and tired of adhering to the palace code and conduct. Others claimed that the royal family was expecting it to happen and it was actually the biggest fear throughout her entire pregnancy.
Meanwhile, some say that now that they are already a family, Markle won't allow Prince Harry to leave the royal family. However, they might just move to Africa. The palace announced earlier that the couple will be having a tour to South Africa.
Another insider said that Prince Harry and Markle might extend their stay in Africa, but they will not live there for good. However, they might stay there for a couple of months only.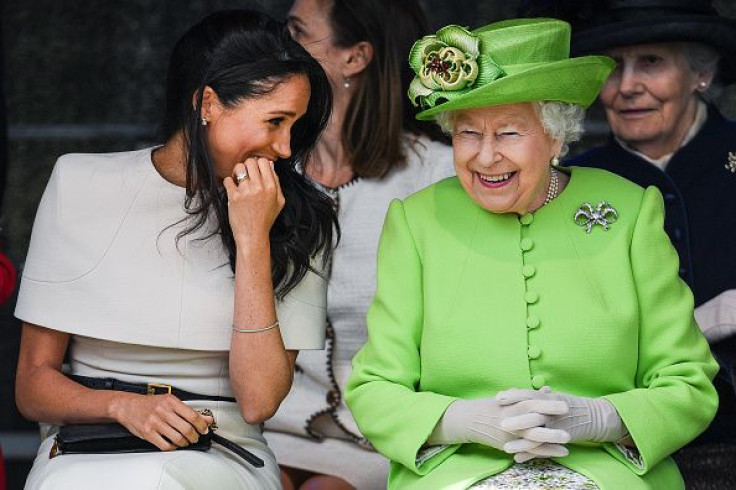 © Copyright IBTimes 2023. All rights reserved.