Quentin Tarantino Names His Best Movie Of The Past Decade
KEY POINTS
Filmmaker Quentin Tarantino revealed that David Fincher's "The Social Network" is the best film of the 2010s
According to Tarantino, the film crushes all the competition
Helmed by David Fincher, "The Social Network" currently hold a score of 96% on Rotten Tomatoes.
After naming Christopher Nolan's war-epic "Dunkirk" as the second-best film of the past decade, filmmaker Quentin Tarantino has finally revealed the movie that takes the numero uno position on the list of his most loved films.
In an interview with French media outlet Premiere, the 57-year-old filmmaker revealed that David Fincher's "The Social Network" is for him the best film of the 2010s. He further stated that the movie crushes all the competition and called screenwriter Aaron Sorkin "the greatest active dialogist."
"It is 'The Social Network,' hands down. It is number 1 because it is the best, that's all! It crushes all the competition," Tarantino said.
"The Social Network" chronicles the journey of Mark Zuckerberg, creator of the social-networking website Facebook. The story revolves around how Zuckerberg (played by Jesse Eisenberg) created Facebook with the help of his friend Eduardo Saverin (played by Andrew Garfield). But soon, their friendship is ripped apart by a string of lies, forcing Saverin to leave the company.
The movie turned out to be a huge success for Fincher and became a blockbuster hit. It received universal acclaim and was nominated for eight Academy Awards, including Best Picture. The project won three Oscars, including a trophy for Sorkin in the Adapted Screenplay category.
Organizations like the American Film Institute (AFI) and the National Board of Review (NBR) included the movie on their list of top 10 movies of 2010. Eisenberg was named Best Actor by NBR while Fincher won the Best Director trophy.
Other critics associations like African-American Film Critics Association, Austin Film Critics Association, Boston Society of Film Critics, London Film Critics' Circle, National Society of Film Critics, and New York Film Critics Circle named "The Social Network" as one of the best films of the year.
The movie currently holds a score of 96% on review site Rotten Tomatoes.
Earlier this year, the "Once Upon A Time In Hollywood" helmer ranked Nolan's "Dunkirk" as the second-best movie of the 2010s. At the time, he revealed that he originally had "Dunkirk" at number seven on his list, but after re-watching it three times, it "jumped up to number 2."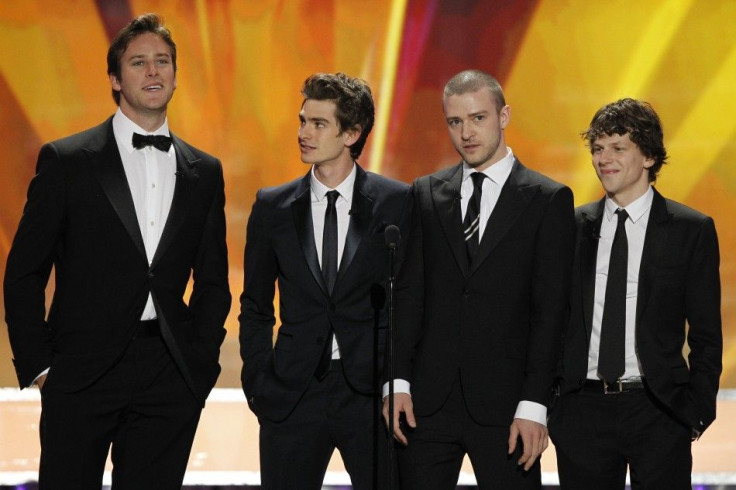 © Copyright IBTimes 2023. All rights reserved.