Racer Turned Porn Star Renee Gracie Has Spent $50K On Facial, Body Enhancements
KEY POINTS
Renee Gracie said she started getting lip fillers when she was 18 and got breast enhancement surgery at 19
The former racer has been earning $100,000 per month after joining the porn industry
Gracie doesn't pay attention to critics saying she looks "unnatural"
Renee Gracie, a former racer turned porn star, opened up about the different body enhancement procedures she has gotten, revealing that she has spent $50,000 on them over the last eight years.
The OnlyFans star discussed body insecurities in a recent interview with Gold Coast Bulletin, revealing that she started injecting fillers into her lips when she was just 18 years old. After a year, Gracie started breast implants and Botox in her forehead. At 26, she got a $22,500 Brazilian butt lift (BBL) surgery.
Gracie explained that she had all these procedures done because she felt that there was "something she lacked."
"I have areas that I don't like or I know that could be better," the ex-Australian V8 Supercar driver said. "I just do what's comfortable. I know if I'm going too far."
"I've done that with my lips (before)," Gracie continued. "For me, it's not too over-the-top but subtle enhancements that make me feel better about the way I look. I think a lot of people nowadays don't know what is natural or real. There's very few (young) girls who are real or natural."
Gracie has fully recovered from her butt surgery six weeks ago, a process that involved sucking fat from her stomach and putting it in her behind. Describing it as a "good procedure," she found the process to be much better than she initially thought as she expected the worse.
When asked if it was worth it, Gracie responded, "Definitely. I would get it done tomorrow if I could."
Gracie will be getting her breasts done for the second time in December. She explained that she wants her chest to be more suited for her new curvy body.
"I got them done when I was 19. They're due for an update. I got mine over the muscle so they say they wear a bit sooner. Especially adding things like the BBL as well, they need to be a bit more suitable, so I'm looking for more of a change," she continued.
Gracie used to make money from racing Supercars for Paul Morris Sport and Dragon Motor Racing. However, she decided to switch careers and join the porn industry via subscription platform OnlyFans.
Since news broke of her foray into adult content, she has been making $100,000 per month, a definite jump from $43,000 to $57,000 she claimed to have earned per year in car sales and other jobs.
But her massive earnings also come with bigger expenses. Gracie gets her lips done once or twice a year and gets Botox every six months. She spends roughly $300 on her hair every six weeks, $70 on nails and $100 on eyelash extensions every three weeks.
Gracie doesn't pay attention to criticisms that she looks "unnatural." In fact, she advises girls who come up to her not to worry about getting their bodies done if it makes them unhappy.
"I think that's quite sad that people live like that and feel like that and that society still makes people feel bad for making you want to feel better," she said.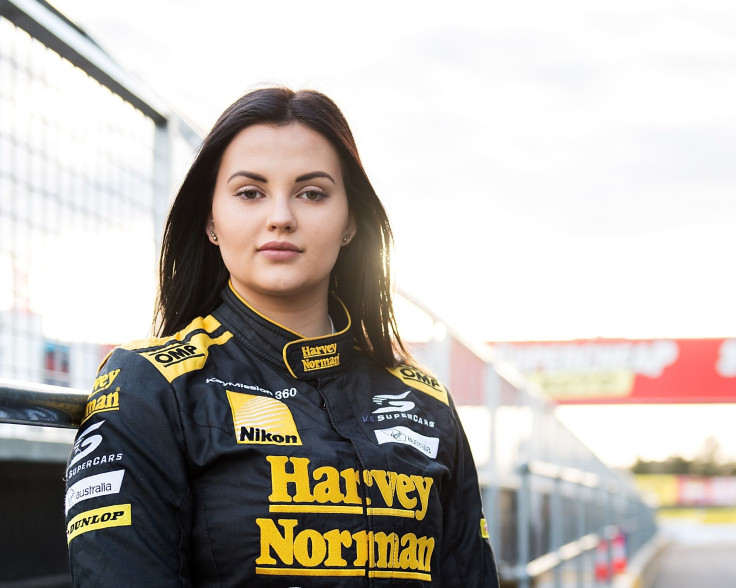 © Copyright IBTimes 2023. All rights reserved.