Rascal Flatts' Joe Don Rooney Files For Divorce; Says Tiffany Fallon Cheated On Him
Rascal Flatts lead guitarist Joe Don Rooney is seeking to end to his marriage with Tiffany Fallon accusing the latter of infidelity.
The "Life is a Highway" musician claimed Fallon is having an affair with her personal trainer. He says the affair started before he filed for divorce in January 2021 and that the "adulterous relationship" is still going on, reported TMZ.
For her part, the former Miss Georgia and Playboy's December 2004 Playmate of the Month admitted to having the affair but said it was not the cause of the failed marriage. Fallon said Rooney withdrew from the marriage due to "habitual alcoholism and drug abuse." She also accused Rooney of cheating. While the band member admitted to having an affair in 2020, he said he was not using alcohol or drugs at the time and that it did not cause their marriage to crumble. He also claimed he was already getting treatment for an alcohol disorder.
Rooney was previously charged with driving under the influence after he crashed his car in Williamson County in September 2021. He was released after posting a $2,500 bond.
Fallon and Rooney got married in 2006. They are now fighting for the custody of their three kids.
Formed in 1999, Rascal Flatts had a bitter ending when the group announced their farewell tour in January 2020 after performing together for 20 years. The band was comprised of Gary LeVox (lead vocals), Jay DeMarcus (bass guitar, background vocals) and Rooney, who also supplied the background vocals.
The farewell tour never happened because of the COVID-19 pandemic.
"I've never been OK with the way that it ended," LeVox, 51, told People in October 2021, before revealing the reason for the band's split.
"I wasn't happy that Joe Don quit. It kind of came out of nowhere," LeVox explained." It was like, 'Let me try to wrap my head around this.' And then I certainly wasn't OK with the pandemic, which canceled everything. I hate the way that it ended. I hate that we didn't get to do this farewell tour. I can't stand the fact that it just feels like there's no closure with something that we've been so blessed with. That will always be in my heart."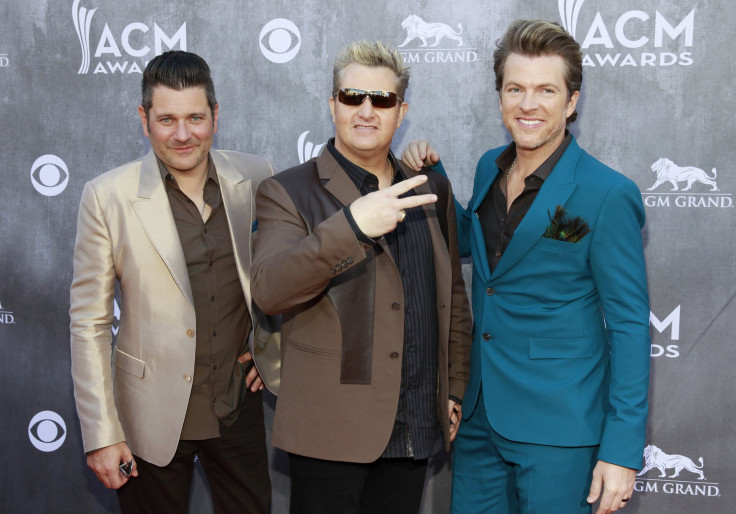 © Copyright IBTimes 2023. All rights reserved.