Raspberry Pi 3 Adds Wi-Fi And Bluetooth As $35 Microcomputer Breaks Sales Record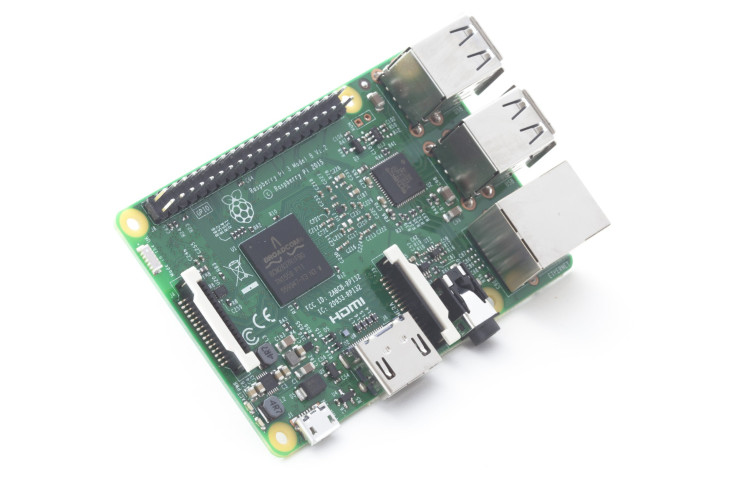 The world's most popular microcomputer and the U.K.'s best-selling PC just got even better. To celebrate the fourth anniversary of the launch of its original credit-card-sized computer, the Raspberry Pi Foundation has launched Raspberry Pi 3, featuring a 64-bit processor and integrated Wi-Fi and Bluetooth support while retaining its budget price of just $35.
Announcing the new model, the foundation said the Raspberry Pi was now the U.K.'s best-selling PC in history, with sales surpassing the 8 million Amstrad PCW units sold in the 1980s. The microcomputer launched in 2012 with the aim of bolstering the number of people opting for computer science as a degree course.
While there are indications that the Raspberry Pi has helped reverse the decline — with numbers choosing computer science courses at some institutions rising from a low in 2009 — the major success of the Raspberry Pi has been as a replacement PC and a hub for embedded devices.
With the addition of Bluetooth 4.1 the Raspberry Pi 3 will become an even more popular choice as a hub for DIY smart home products. "This is the first Pi you can stick behind your TV and completely forget about," Eben Upton, founder of the Raspberry Pi project, told the BBC.
"The two main things that people do with their Pi are use it as a PC replacement or use it as an embedded computer," Upton added. "The Pi 3 is doubling down on both those things rather than going looking for new things to do."
The new microcomputer features an upgraded quad-core processor from Broadcom which is 50 percent more powerful that the Raspberry Pi 2 and a full 10 times more powerful than the original model launched four years ago today.
The education side of the project has been helped by groups like Code Club, which use Raspberry Pi computers to teach programming in UK schools. Last year the Raspberry Pi Foundation acquired Code Club "with the aim of putting a Code Club in every community in the UK and, ultimately, across the world."
As well as launching the three iterations of the main Raspberry Pi computer, the Foundation last November launched the Pi Zero, a $5 microcomputer the size of a stick of gum, which is designed to be used in the development of Internet of Things devices and robotics, or as a standalone media player.
© Copyright IBTimes 2023. All rights reserved.