Real-World Cybersecurity: Keeping Ourselves And Our Children Safe
Most of the time, when organizations talk about cybersecurity, they are concerned with topics like ransomware, data breaches and whether their defenses are working. What they usually forget to discuss is how cybersecurity affects everyday consumers. These are the people who suffer from "breach fatigue"; with data breaches filling the headlines, they wonder about which ones they need to worry over and what they are supposed to do to keep their data safe.
As a cybersecurity professional, I've collected far too many first-hand examples of what can happen when security isn't taken seriously. From these experiences, I've gleaned a few ideas about how make cybersecurity a part of my daily life – and the lives of my children.
Giving away a treasure trove of data
Our society is in a period of hyper-connectivity. This goes beyond our cellphones and laptops to include smart TVs, IoT-connected baby monitors and much more. If it's a popular appliance, there's at least one manufacturer out there touting an internet-connected version.
This trend is creating massive personal data trails. There's a high likelihood that almost every day, you're handing over your valuable information without even giving it much thought – whether it's at the grocery store, on social media channels or within your fitness tracker.
Every bit of this data has value assigned to it, both for legitimate organizations and for cyber criminals who are determined to capitalize on it. Risks can include everything from gas pump and ATM card skimmers to schemes as nefarious as scamming people out of their life savings under the auspices of purchasing their dream home. The most vulnerable in the physical world – senior citizens and children – face similar risk in the cyber world.
Audit your own security posture
As the general population goes about daily life, convenience and ease of use are top of mind– risk isn't usually a consideration. As a private citizen, you're not likely to invest in heavy-duty cybersecurity tools. That should be the responsibility of the companies and services you're accessing, but the key word is "should."
There are things you can do to protect yourself in the cyber world, just as you might take basic precautions to protect your physical security. First, evaluate what you're giving up of your own privacy and principles in order to gain the convenience you want. This varies for everyone – maybe you're fine with your photos and comments being available to Facebook or other social media sites, but you draw the line at buying items online from small, less popular ecommerce sites. Wherever that line is for you, draw it clearly and with your data's security in mind.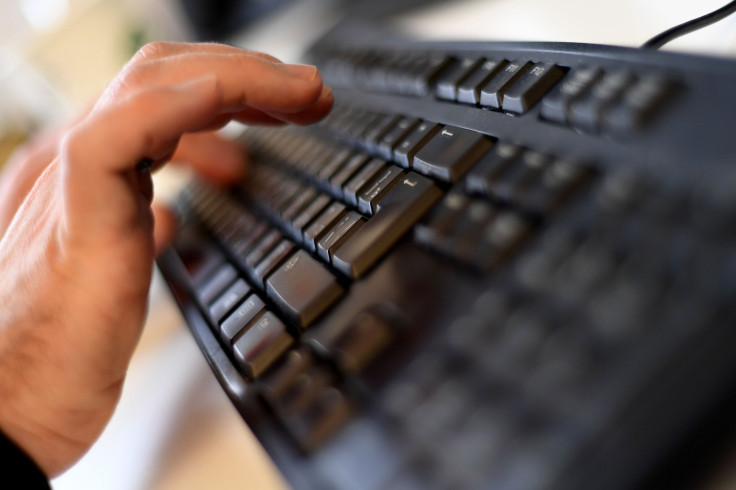 Audit your children's online security
Whether they like it or not, children are partakers of the digital world. For example, toddlers have no say in whether their baby photos are being uploaded to the internet or turned into the latest meme. But the actual risks faced by children on the internet cannot be understated. There's everything from the financial concerns – children getting suckered into using their parents' credit cards to make pricy purchases – to the much more serious potential dangers of cyber bullying, identity theft and cyber predators.
We have a sacred trust to uphold: to protect the children in our care. This duty now extends to the cyber world as well as the physical world. Like most things in life, increased awareness is key – not just your own but your children's, too. In an increasingly digital world, we owe it to our youth to help educate them about the dangers online, just as we would warn them against getting in cars with strangers and the like.
To protect your children's digital assets, take these four steps:
1. Use parental controls. Learn when, why and how to use them. These controls will enable you to limit access to certain websites, words or images, as well as block outgoing content.
2. Whether on the computer or on the phone, monitor online activity. Use monitoring tools to watch what your children are doing online, without blocking their access.
3. Help children understand that just like they shouldn't talk in real life to adults they don't know, they shouldn't talk with them online. Encourage age-appropriate internet interactions.
4. Train your kids to safeguard their private information. Tell them to avoid giving out their name, address, phone number, birthday, any passwords or the name of their school. And train them to tell you if someone asks them for that information.
A slower, safer pace
As we scroll, tap and swipe our way through the day, we have grown accustomed to blindly accepting the terms and conditions of apps or online vendors. But stronger online security means paying closer attention to what we are consenting to, particularly who gets our data. As the IoT becomes commonplace, it is more important than ever to know who has our personal information. The same goes for our children, who are growing up as digital natives but lack the life experience to automatically protect their data. Use the steps noted above to create a stronger cybersecurity posture for your whole family.
(Tia Hopkins is the vice president of global sales engineering, eSentire)
© Copyright IBTimes 2023. All rights reserved.