Rebellion Working On Two 'Battlezone' Reboots For PC, PlayStation 4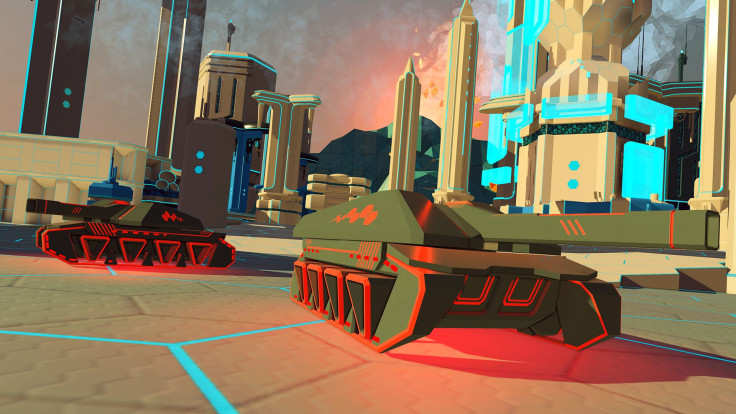 After working on the "Sniper Elite" series and rereleasing the "Zombie Army Trilogy" for current-gen consoles, game developer Rebellion has revealed its next intellectual property (IP), two different reboots of the "Battlezone" series. While there have been numerous games in the series, "Battlezone" is most known for its very first iteration in the Atari 2600 where it showcased some of the first 3D graphics ever seen at the time, along with showcasing virtual reality (VR) gameplay.
It seems like Rebellion is aware of its Atari roots, as the "Battlezone" reboot – simply titled "Battlezone," takes a lot of its cues from the original game, but with much better graphics and more realistic explosions. Rebellion has told Eurogamer that the company is quite fond of the original "Battlezone" game, so this VR "Battlezone" will stick to its roots, while improving upon the foundation of the original Atari 2600 game.
While "Battlezone" for the 2600 was groundbreaking for its time, fans of retro PC gaming don't have fond memories controlling tanks, but commanding them in a real-time strategy (RTS). These games were "1998 Battlezone" and "1999 Battlezone," which Rebellion has taken notice of, as the developer has stated that the 1998 version of the game also is getting remastered.
Fans of the RTS "Battlezone" games shouldn't get too excited yet, as the developer stated in the official Rebellion Tumblr that the game is still in its early stages, so fans of this particular series may have to wait a bit longer. At the least, Rebellion has stated that it won't forget about fans who like both versions of the game, so it's interesting to see the studio please two different fan bases with two different games.
The VR version of "Battlezone" is actually published by Rebellion, whereas the "Sniper Elite" team is developing the RTS version. Project Morpheus will be developing the VR version of "Battlezone" for Sony's PlayStation 4 and the Windows PC, with no confirmation for an Xbox One version.
No release date has been given for the reboot of the "1998 Battlezone," but considering how it's in the early days of development, it's clear that fans of the RTS version will have to wait awhile. The VR version is coming "soon," with no official release date either.
Battlezone Official E3 Reveal Trailer (Credit: YouTube/Rebellion)
© Copyright IBTimes 2023. All rights reserved.