PS4 VS Xbox One E3 2015 Winner A Battle Between 'The Last Guardian,' 'Shenmue 3' Or Hololens and Oculus VR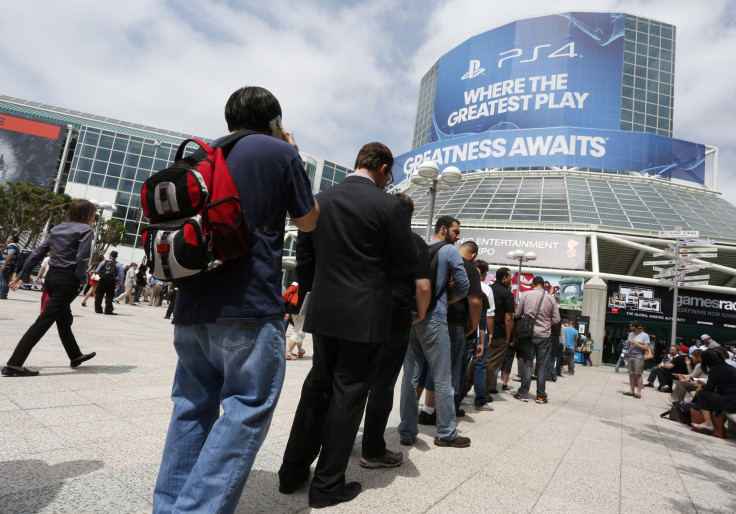 The battle of the consoles raged this week as the Big Three companies dueled over new titles, controllers, virtual reality goggles and good old-fashioned showmanship at E3 2015 in Los Angeles. Microsoft, Sony and Nintendo rocked the foundations of gaming culture with their announcements, but it wasn't without disappointment and awkward applause.
Microsoft and Sony have gone head to head since 2013 when they released the Xbox One and PS4 in the same year, leading to a lot of comparisons of content and specs. While Nintendo isn't usually included in the roundup, a number of hinted releases and rumors have fans expecting big things.
VR was a big talking point this year, with the excitement of capabilities and potential increasing throughout the conference. A shoutout to Nintendo for the appearance of Muppet versions of their execs in their digital stream -- they were adorable.
So who "won" this year's battle of the releases by wowing conference-goers and fans? That depends a bit on what you want in a console. Sony wowed by revisiting popular franchises like "Final Fantasy" and "Shenmue," while Microsoft was all about tech with Oculus VR, Hololens and Valve. Here's the key news from all three companies:
MICROSOFT
The first to present, Microsoft had a tough job after a number of items in its lineup were leaked before the conference.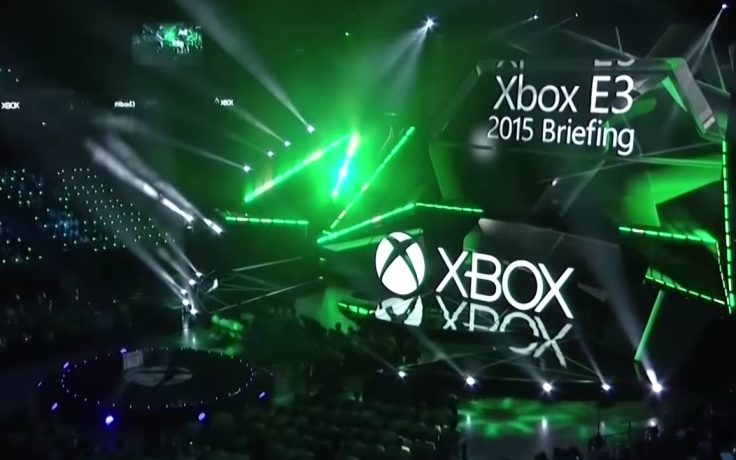 Best Of:
Xbox One Backward Compatibility (Release date: This holiday season)
Microsoft has finally made it possible for Xbox One owners to dust off their Xbox 360 games and play them again. Only 100 titles are planned for this year, but more will be added to the system next year.
Hololens Minecraft demonstration (Release date: TBD)
Mind=blown. Who wouldn't want to put on a headset and play games on the kitchen table through augmented reality? Microsoft's Minecraft gameplay demonstration with the Hololens was great, but don't expect to play around with it anytime soon (or anywhere out in public, because it looks pretty ridiculous). Start saving up now -- it won't be cheap.
Rare Replay (Release date: Aug. 4)
Conker's Bad Fur Day, Banjo Kazooie and Viva Piñata on the Xbox One? Yes, please. Thirty iconic "rare" games will be available in one box, for just $30. Good move, Microsoft.
Honorable Mentions:
Halo 5: Guardians (Release date: Oct. 27)
A new title in the first-person shooter franchise. The best features are the new four-person co-op, moves and maps.
Xbox Elite Wireless Controller (Release date: October 2015)
The ultimate in customization, this new controller allows for swappable components. But with a $150 price tag, you can definitely class it in the elite category.
Microsoft's VR push and the implementing (finally!) of Xbox One backwards compatibility was impressive, but its game release announcements were underwhelming.
SONY
Next up was Sony, and after Microsoft's VR partnership announcements everyone was hoping for more details about Sony's reclusive VR Project Morpheus, which got a brief mention but still no price or definitive release date.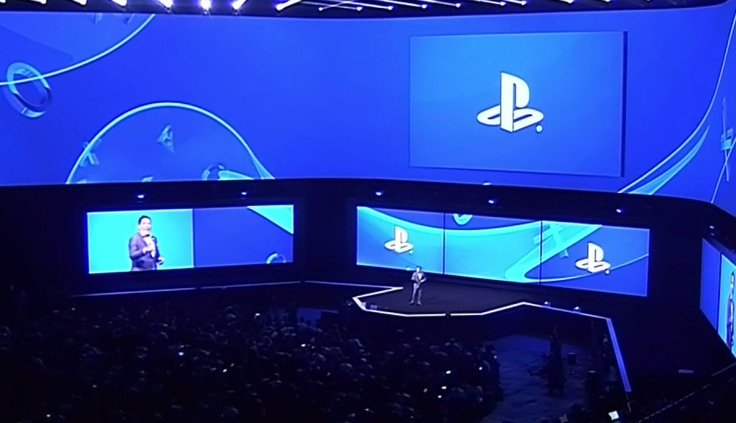 Best Of:
Final Fantasy 7 Remake (Release date: TBD)
The crowd went crazy when Sony announced that an FF7 remake is now in development. Fans have been begging for this one for a very long time, and even Sony Computer Entertainment America's boss Shawn Layden said that it was brought back by popular demand. The fact that production has just begun most likely means that this is a few years off yet, possibly 2017 for the 20th anniversary of the original. Sony announced that it will be coming to PlayStation and PS Vita, with a release for Xbox planned for later on.
Shenmue 3 (Release date: Est. December 2017)
Continuing to drop the unexpected bombshells, Shenmue creator Yu Suzuki announced a Kickstarter campaign for Shenmue 3 with a goal of $2 million. After a few hours it broke the record for being the fastest game to ever reach the $1 million mark and then hit the $2 million goal after only 12 hours, it is now at almost $3 million. Shenmue 3 will be a sequel to the first two games and the Kickstarter says fans can expect the game to ship around December 2017.
The Last Guardian (Release date: 2016)
This fabled game has almost been shut down a number of times, keeping fans (who feel like they've been waiting forever) on their toes. Sony has finally announced that it's happening with a gameplay demo in its presentation, and it looks pretty damn awesome.
Horizon: Zero Dawn (Release date: 2016)
A new release from Guerrilla Games, it is said to be the biggest game they have ever worked on. Gameplay is set a thousand years after the apocalypse, and the main character Eloy is a machine hunter, in an open-world setting that allows players to explore in their own time. The best part of the demo was definitely the graphics; this game is incredibly visually stunning.
Honorable Mentions:
Uncharted 4: A Thieves End (Release date: Early 2016)
Everyone knew this was coming, but that doesn't make it any less impressive. The game seems like it's been scaled up from previous versions and is packed with destruction and mayhem.
No Man's Sky (Release date: TBD)
Exploring planets in an uncharted open-universe sandbox game? It's definitely intriguing. The game was introduced previously, but developer Hello Games' founder Sean Murray took to the stage to show a gameplay demo. He also mentioned it will come to PC at the same time as PS4.
Sony's conference this year was really all about its existing fans and building up a core gamer base. Its lack of impressive VR announcements (despite naming some titles) places Project Morpheus in a tough position to compete with Microsoft's deals with Oculus and Valve.
NINTENDO
The last of the Big Three, Nintendo presented on Tuesday. With the previous announcements of its push into mobile, the upcoming NX console and the elusive "Legend of Zelda for Wii U" game, it could have easily blown away the competition with the most basic of details about any of these three things.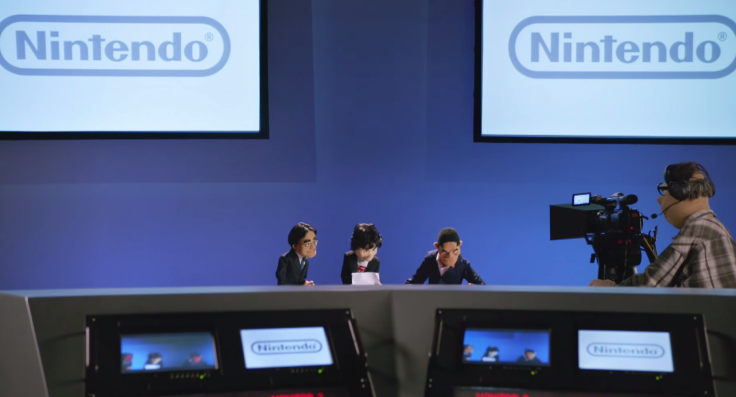 Best Of:
Super Mario Maker (Release date: Sept. 11)
Players are going to have a lot of fun with this one! Although it was an expected release, Nintendo announced the name of the title, which was first shown at E3 last year as "Mario Maker." The game is a custom levels builder for Super Mario in which players have no limits to what they can do. Think stacking enemies on top of each other and building almost-impossible obstacles. It's playable in Best Buy this week and available for pre-order on Amazon. Players can also share their levels with other people.
Yoshi's Woolly World (Release date: Oct. 16)
In this adorable new addition to the Yoshi stable, the best feature is that it supports multiplayer. The characters and world are all made of yarn and cloth and there is no time limit to explore each stage. A cool feature is that players can use yarn balls to tie up enemies and Nintendo announced that there is a Mellow Mode that gives Yoshi wings.
Honorable Mentions:
Amiibo Skylanders Crossover (Release date: Sept. 20)
For the first time ever, Nintendo characters are coming to Skylanders in Skylanders SuperChargers. The two characters joining the lineup will be Bowser and Donkey Kong and if you twist the base you can also use the figurines as Amiibo.
The Legends of Zelda: TriForce Heroes (Release date: Fall 2015)
A new game for 3DS, TriForce Heroes allows for a lot of customization, including collecting items to create new outfits with special abilities like spin attacks.
While it wasn't expected that Nintendo would give many (if any) details about mobile, NX or The Legend of Zelda for Wii U, their overall conference focused on a lot of games that were already announced, and the new releases were somewhat disappointing.
If the competition were based on sheer numbers of announcements and impending release dates Microsoft would be the clear winner, but as it is their VR is still a way off and their game releases were less than impressive.
With the unexpected announcements of Final Fantasy 7, Shenmue 3 and The Last Guardian Sony proved that they are paying attention to their fans and giving them what they want. While the release dates are still a way off, the fact that these games are in production at all places Sony at the top of our winner list, but only by a small margin.
© Copyright IBTimes 2023. All rights reserved.
FOLLOW MORE IBT NEWS ON THE BELOW CHANNELS