Record $3M Reward Offered By FBI, State Department For Russian Hacker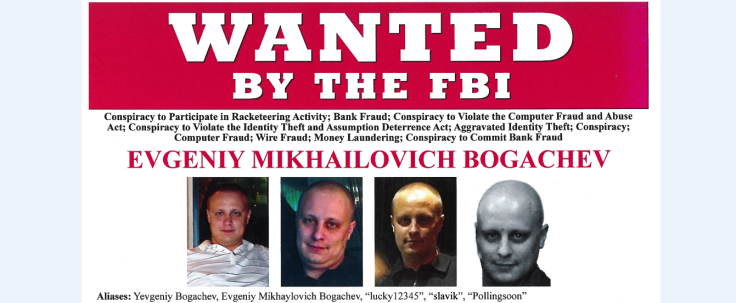 The U.S. State Department and FBI, on Tuesday, announced a $3 million reward for information leading to the arrest of a Russian hacker, the most it has ever offered for the capture of a cybercriminal. Evgeniy Bogachev is accused of stealing over $100 million from American bank accounts.
Bogachev was already on the FBI's "Cyber Most Wanted" list for deploying a virus called GameOver Zeus, which allowed it to record a victim's keystrokes and using the information to steal bank account numbers and passwords. Officials suspect he is in hiding in Russia.
After victims' computers were infected, they became part of a global network used by criminals to wire money to overseas bank accounts. He also installed the Cryptolocker virus on infected computers, which locked up victims' files and could be only unlocked for a ransom of up to $700.
Bogachev was charged in Nebraska in 2012 and again in Pittsburgh, Pennsylvania, in 2013, for bank fraud and other charges. His last known residence was in Anapa, a Russian city on the northern coast of the Black Sea. He also owns property in the east in Krasnodar, the FBI said.
© Copyright IBTimes 2023. All rights reserved.