'Red Dead Redemption Remake' May Have Been Hinted At By Take-Two Interactive
KEY POINTS
Take-Two Interactive released its earnings report Tuesday
The company said it had a strong year
It also hinted at a remake of "Red Dead Redemption"
American video game holding company Take-Two Interactive has recently announced that it has nine scheduled re-releases. Fans are hopeful that one of these could be the "Red Dead Redemption Remaster."
The latest information that rekindled the hope of many "GTA 3" fans came from a new financial earnings report Take-Two Interactive released Tuesday. In the report, the video game holding company said it had a very strong year. It also offered fans a glimpse of its future plans.
Take-Two Interactive has seemingly hinted that the "Red Dead Redemption Remake" could be on its way. In its report, the company has mentioned its intention to launch "new iterations of previously released titles." The statement seemingly indicates remasters or new generation re-releases like what Rockstar Games did with "GTA 5."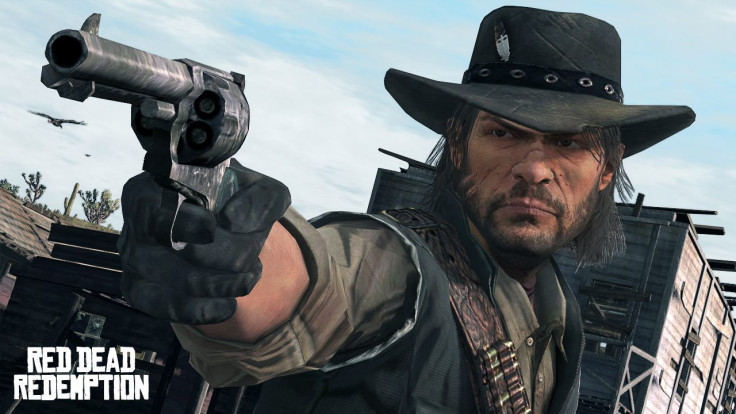 The company has mentioned nine rereleases, one of which could be the "Red Dead Redemption Remaster." A "Red Dead Redemption Remaster" makes sense because many gamers who have played the "Red Dead Redemption 2" have not played the original game. Since the release of the game's sequel in 2018, many fans have hoped that a remaster for the original title will be released someday.
The first series installment was only available on PlayStation 3 and Xbox 360. While both versions of the game are playable on newer consoles, PC fans still have no access to the game. Another reason why Rockstar Games should release "Red Dea Redemption Remaster" is because of sales.
When "Red Dead Redemption 2" was released on PC, it sold incredibly well and outperformed the sales record of its console counterparts. The players who enjoyed the sequel might want to get their hands on the original game and its amazing expansions. A "Red Dead Redemption Remaster" could also take advantage of the increased popularity of the series because of "RDR2."
Also, releasing a remaster could be a chance for the company to roll out a high-profile title while making its next big game release. In the absence of an official announcement from Take-Two Interactive and Rockstar Games, fans should temper their expectations about "Red Dead Redemption Remaster."
© Copyright IBTimes 2023. All rights reserved.