'Rediscovering Christmas' Lifetime Movie Premiere: Cast, Trailer, Synopsis
The Christmas spirit works in special and mysterious ways and may do that once again in the newest Lifetime holiday movie, "Rediscovering Christmas," starring Jessica Lowndes and B.J. Britt.
Lowndes, who some may know best as Adrianna Tate-Duncan from "90210," is no stranger when it comes to Christmas movies, having previously starred in Hallmark Movies and Mysteries "Magical Christmas Ornaments," as well as Hallmark Channel's "Merry Matrimony," "A December Bride" and "Christmas at Pemberley Manor." This will be her first time starring in one of Lifetime's holiday flicks, however. As for Britt, he's not only a Lifetime novice but a Christmas movie newbie as well. Some of his best-known roles in the past, however, include Devon Fox on "One Tree Hill," Darius Beck on "UnREAL," Antoine Triplett on "Agents of S.H.I.E.L.D" and Paul Patterson Jr. on "Being Mary-Jane."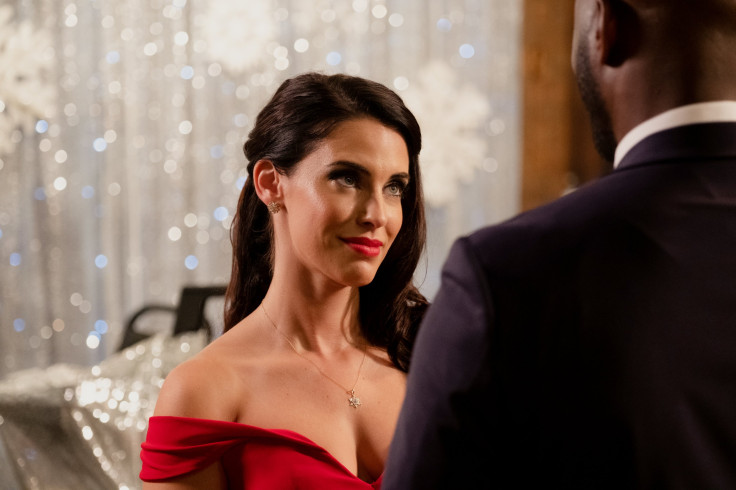 So what will happen when these two Lifetime Christmas movie newbies get together for their big debut? Plenty of holiday romance and holiday spirit seems to be the plan, according to a synopsis.
"When Mia (Lowndes), a talented Boston department store window designer, travels to her family's Connecticut town to help her sister design the décor for its annual Snowflake Festival Christmas Eve dance, she finds herself at odds with—and later attracted to—the stubborn but kindly Adam, whose grandparents founded the beloved festival 60 years ago."
Of course, while they may be butting heads when they first begin to work together, romance is still something that will be in the cards for the two, because there's nothing like Christmas spirit to usher in those feelings of love. However, will that love be enough to keep Mia in town after the holiday season or will she leave it all behind after her work is done?
Jessica Walter ("Archer," "Arrested Development," "90210") also stars in the film.
"Rediscovering Christmas" airs Sunday at 8 p.m. EST on Lifetime.
© Copyright IBTimes 2023. All rights reserved.