Refugees in Germany Face Weeks Of Waiting To Register For Asylum Status -- But They Don't Mind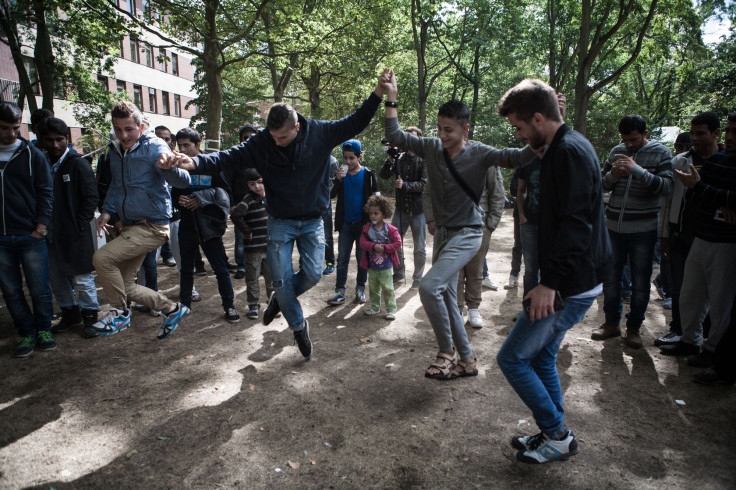 BERLIN -- There's a festive atmosphere in the streets around Moabit. Young people share jokes and cigarettes. Boys in brightly colored sneakers play football in the afternoon sun. Children discard half-eaten sandwiches in the grass, their mothers in swift pursuit. In a quiet corner, grey-bearded men hunch over a game of chess.
Three hundred years ago this West Berlin neighborhood was home to Huguenots fleeing religious persecution in France. Those French refugees are said to have named their new residence after the Bible's description of the Israelites in the country of Moab. In 2015 it has become a living map of the world's war zones -- Syria, Afghanistan, Iraq, Pakistan, Eritrea, Sudan -- and more besides.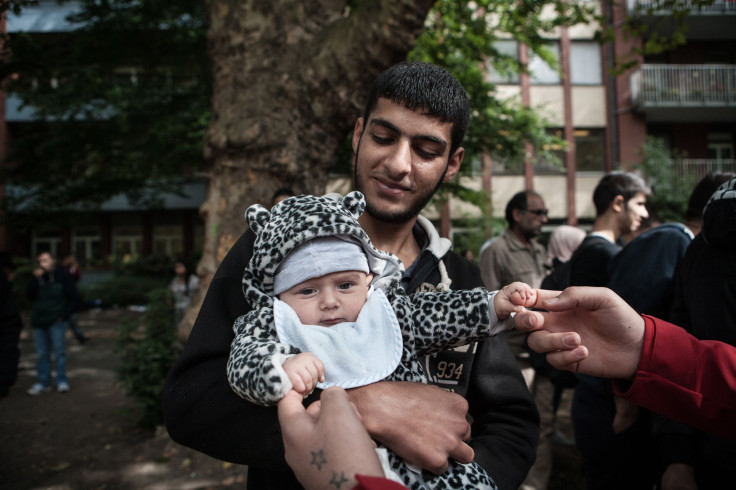 Every day more than 300 refugees arrive in Berlin, most of whom have traveled by train from Hungary. They gather here, outside the State Office of Health and Social Affairs (LaGeSo), to begin the official asylum application process. When newcomers arrive, they are assigned a registration number. Due to the huge volume of people, registration can take a week or longer. Asylum-seekers have no idea when their number will be called; day after day is spent waiting, often for upwards of 12 hours, with brief interludes when teams of German volunteers hand out food, clothing and water.
Despite the countless hours spent outside, most refugees face the wait with good humor, grateful to have safely arrived in their long-wished-for destination. Ihab Tailoni, a grizzled Syrian man in his early fifties, is sanguine. "We have come so far," he says. "This is nothing."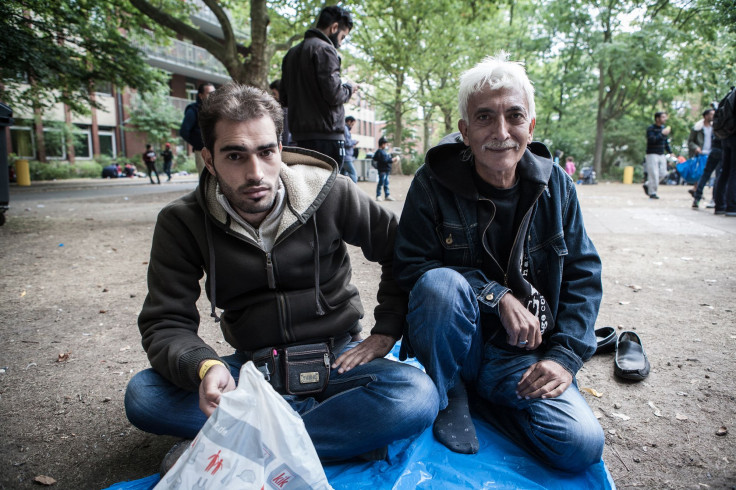 Tailoni has come from Damascus, via Turkey, Greece, Serbia and Hungary, arriving in Germany less than a week ago. In Hungary he slept on the streets for five days. In Budapest he witnessed police beating refugees, he says. For five days he had no hot meals or washing facilities. By comparison, Germany is the promised land. Tailoni points to his plate of tomato pasta. "Here the food is good. People are kind. In Germany, you are treated like a human being."
Tailoni is in need of acts of kindness. Before he made the journey to Europe, he lived near Yarmouk camp, the site of some of the worst atrocities in the Syrian civil war.
Once a bustling southern suburb of Damascus, the Palestinian-majority camp has, for the past two years, been besieged by Syrian President Bashar Assad's forces. More recently the Islamic State group has wrested control from the regime. The camp's residents, and those living nearby, have suffered at the hands of both.
Tailoni speaks darkly of massacres and bloodshed. "Every night you hear the music of bombs," he tells International Business Times.
His decision to leave was not taken lightly. His wife and three children are still in Syria. His two daughters have young children themselves. Many men decide to make the perilous journey alone, hoping to bring their families over legally once their asylum claims have been accepted. Before the war, Tailoni was a successful merchant. "My shop sold everything. Business was good," he says.
But at the end of last year, his shop was destroyed in a bomb raid. Without the means to support his family, Tailoni decided to take what savings he had and come to Europe, where he hoped to get a job and send money home.
Many Syrians have taken the same risk: 4 million have left the country since the war began. The ones who have made it to Europe are predominantly educated professionals -- those able to afford the smugglers' fees. In the grounds outside LaGeSo there are doctors, lawyers, architects, computer programmers and engineers.
Men make up three-quarters of the refugees, with the remainder split evenly between women and children.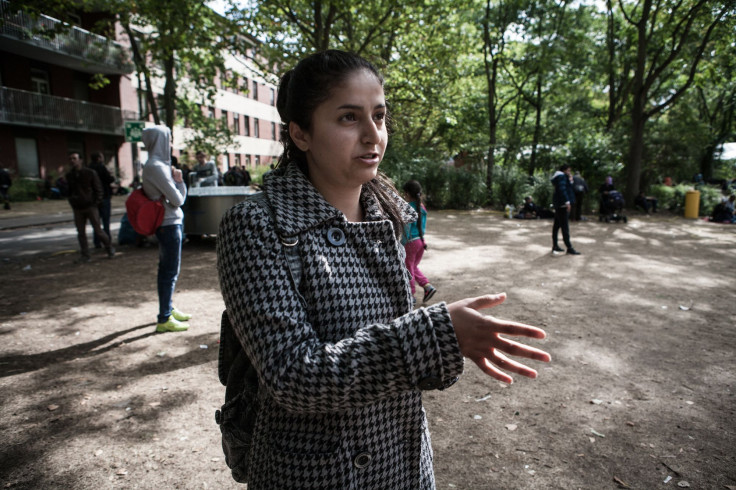 Saher Mzher is a 20-year-old pharmacy student from Damascus. She is watching young men dance to traditional Syrian songs, on a sound system provided by the volunteers. There's much laughter and joyous whooping as a crowd circles the exuberant boys. Normal life has, for the most part, eluded these refugees. Now they are reclaiming it.
"Everyone in Syria knows these songs," Mzher says. She made the trip to Germany with her father and brother. Her mother and younger sister remain in Syria. She misses her family back home but is excited by the opportunities that Germany offers. Saher was in the third year of her studies when shelling by the regime made it to dangerous to go to university. She wants to finish her degree in Berlin after learning German. "I can't wait to start studying," she told IBT.
"The war made everything difficult. Now I can start to live again."
© Copyright IBTimes 2023. All rights reserved.