Report Shows Chinese EV Battery Producers Will Exceed Demand In 2025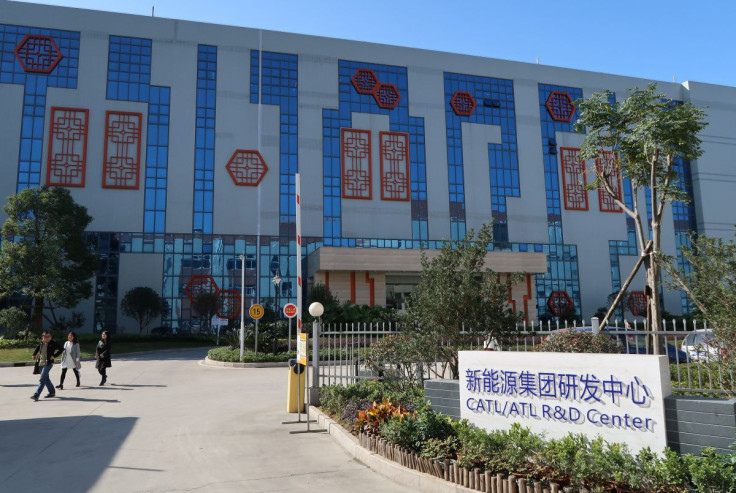 China's electric-vehicle battery output is likely to exceed the country's demand by 2025, state media reported.
The Economic Daily explained that the capacity estimate is based on the expansion plans unveiled by major battery producers. This year's expected output is 500 gigawatt-hours (GWh) and the 2025 estimated output is 3,000 GWh. That's six times more than what manufacturers will have produced by the end of 2022, thanks to the aggressive expansion that Chinese EV battery manufacturers achieved in the past years.
"The good news is that China's EV industry has overcome the bottleneck that once hindered its growth," said Phate Zhang, founder of Shanghai-based EV news site CnEVpost. "But the battery companies may need to look beyond the domestic market to get their demand digested now that China is already a leader in battery technology."
The market for battery-powered vehicles is growing in mainland China. It's estimated that 6 million EVs will have been bought by the end of 2022, almost double the 2.99 million sold last year. Fitch Ratings said on Thursday that the passenger EV market would continue to maintain its steady annual growth of over 30% in the following years.
This does not mean that all the manufacturers in China have faced an economic boom. Some have shut down after an inability to compete. There were more than 200 EV battery suppliers in operation in 2017 according to the China Association of Automobile Manufacturers. By September 2022, there were only 48 suppliers still operating. That same data showed that a small number of manufacturers controlled 94.4% of the market in the Chinese mainland.
Those major players have also achieved global success. Ningde-based Contemporary Amperex Technology Limited, known as CATL, is the world's largest manufacturer of EV batteries and supplies a third of EV batteries worldwide. Tesla and BMW are current customers.
BYD holds an estimated 13% of the global market and is backed by Warren Buffett's Berkshire Hathaway. There are four more Chinese companies that make the global top 10 list of EV battery manufacturers.
CATL announced in September that it would start the construction of a $7.35 billion plant in Debrecen, Hungary in 2022 with an estimated completion date of 2027. This is the second factory outside of mainland China for CATL as the company already has one completed in Thuringia, Germany.
Competitor CALB signed an agreement with the Portuguese government earlier this month and will set up a production hub in the port city of Sines.
© Copyright IBTimes 2023. All rights reserved.
FOLLOW MORE IBT NEWS ON THE BELOW CHANNELS