Republican Congressman Denied Giving A Capitol Tour To Rioters, New Video Evidence Shows He Did
New surveillance video evidence shows Rep. Barry Loudermilk, R-Ga., gave a group tour a day before the Capitol Riots.
The select committee investigating the Jan. 6 attack released the video and renewed a request for Loudermilk to testify. The video showed a man who had stopped to take pictures of tunnels and police checkpoints, suggesting that it was a reconnaissance effort.
Loudermilk had previously denied he led a tour that was connected to the Capitol Riot.
In a letter to Loudermilk, committee chair Bennie Thompson, D-Miss., wrote that evidence proved Loudermilk led a tour through the Capitol. The evidence includes "surveillance video, social media activity, and witness accounts."
Loudermilk also led those on the tour to areas of the Capitol that is usually of little interest to tourists. These tourists took photos and videos of unnotable areas, including staircases, hallways, and security checkpoints.
"That group stayed for several hours, despite the complex being closed to the public on that day," Thompson wrote to Loudermilk.
Despite the committee's request, it is unlikely Loudermilk will comply and voluntarily testify before the committee. Loudermilk is considered an ally of former President Donald Trump.
In response, Loudermilk posted on a Twitter thread: "The Capitol Police already put this false accusation to bed."
He called the release of the video footage "so-called evidence" and claimed that parts of the Capitol toured that day included the House gift shop and the Rayburn train. Loudermilk also pointed out that "nowhere" he toured that day were areas that rioters breached.
"This false narrative that the Committee and Democrats continue to push, that Republicans, including myself, led reconnaissance tours is verifiably false," Loudermilk said.
"To my knowledge, no one in that group was criminally charged in relation to January 6th . . . this type of behavior is irresponsible and has real consequences – including ongoing death threats to myself, my family, and my staff," he said.
Thursday's hearings will feature witnesses like Greg Jacob, a former counsel to former Vice President Mike Pence, and Judge Michael Luttig, a retired judge for the Fourth Circuit U.S. Court of Appeals and informal advisor to Pence.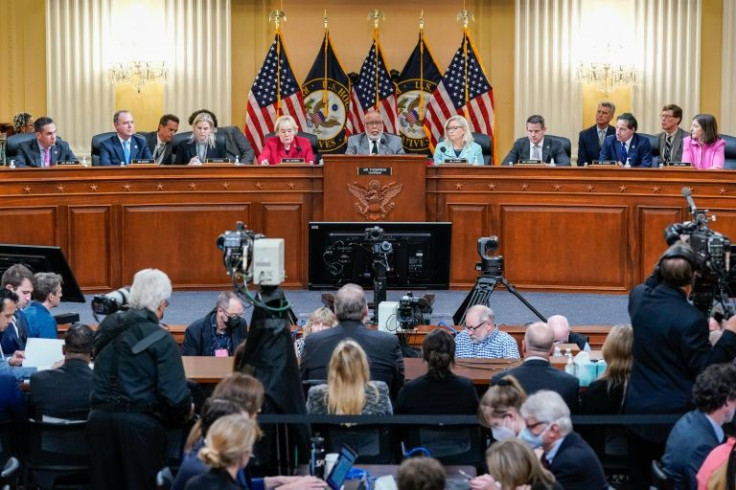 © Copyright IBTimes 2023. All rights reserved.