The Restaurant Industry is Notoriously Challenging but Samuel Icyk Seems to Have Found the Recipe for Success
It is estimated that 60% of restaurants fail within their first year of operation, and that figure goes up to a shocking 80% within the first five years of operation. It is clearly not an industry for the faint of heart and, for those who are successful, at no point is it truly possible to just sit back and relax. Constant change, immense competition, and increasing costs are always keeping restaurant owners on their toes.
Samuel Icyk, originally from the south of France, is a successful entrepreneur and manager doing everything he can to dodge those figures. With his French background, he has a palette for quality ingredients and haute cuisine. However, his vision is not of a high-end fine-dining restaurant for only a few people. Instead, he brings a fusion of French and American styles by offering high quality food in a fast-paced setting.
Fast and Fresh: Olala Crepes
Samuel originally got his foot in the door to the US restaurant industry working at the famous "Monsieur Paul" (from the world renowned Paul Bocuse) restaurant at Disney World Florida, and it was there that he learned the ins and outs of managing and running a successful operation. He developed strong delegation and communication skills, as well as the ability to think and act quickly under pressure. These are assets that helped him immensely when he decided to launch his first venture – Olala Crepes – with the first location opening its doors in January 2017 at the popular Liberty Public Market in San Diego.
The concept behind Olala Crepes is both simple and modern. Using his grandmother's own recipe with organic buckwheat flour imported from France and a wide variety of fresh and locally sourced ingredients, Olala Crepes offers a healthy spin on the traditional French dessert. Customers can choose between sweet or savory crepes, and Samuel has made sure to provide options for everyone with gluten free and vegan choices as well. The menu is supplemented with paninis, macarons, and a selection of French pastries. Although the food tastes of luxury, the whole process from ordering to paying only takes about three minutes and is very reasonably priced.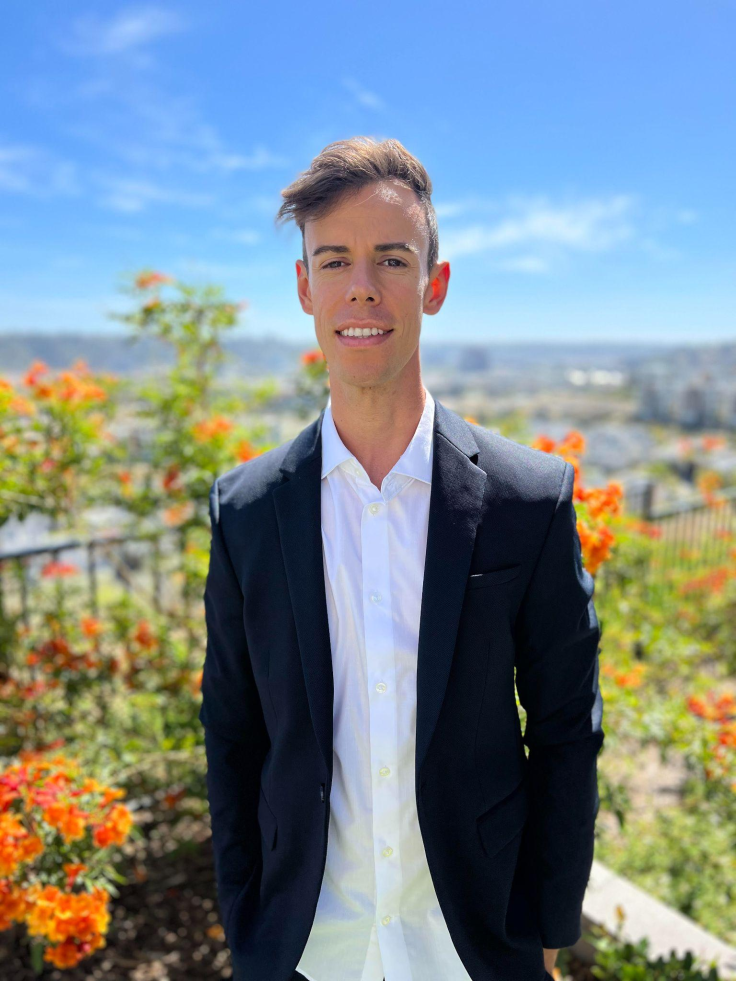 It may be a fast process, but Olala Crepes is not a fast-food restaurant. Samuel has managed to create a unique business model that allows customers to grab-and-go when they're busy, that also fosters a sense of connection – not only to what goes into the food, but also to the community. By naming each dish in French and, as manager, by speaking to customers primarily in his native language, Samuel sparks up conversation with his guests and makes the whole experience much more fun and personal. Furthermore, the crepes are prepared in plain view, building customer's anticipation, and guaranteeing that there are no hidden ingredients.
After an incredibly successful first year of business, people started to be interested in his concept and Icyk started to dream even bigger and decided to turn Olala Crepes into a nation-wide franchise. The first franchise is located on 5th Avenue – the busiest and most famous street in downtown San Diego. The second franchise will have its grand opening in a couple of weeks in San Clemente, California, one hour North of Los Angeles, and the place is currently being remodeled.
Icyk expects two more locations in the next year - Los Angeles & Nashville – as things are moving quickly. By focusing on high foot-traffic metropolitan areas, he aims to capture the market of customers who want to grab something on the go without sacrificing health or quality. He has already established some great partnerships, collaborating with Moo-time Creamery, The Cravory Cookie and Le Macaron. Additionally, Olala Crepes is also actively working with the highly-prestigious Palace brands, The Ritz and The Four Seasons, offering their catering services for luxury events. It seems that the sky is the limit for Olala.
Delicious and Nutritious: Pure Acai
Pure is Samuel's second business venture and opened its first location in 2018, at the Liberty Public Market in San Diego. He describes it as "an innovative and evolutionary açai and juice bar that is focused on elevated nutrition, and powerful superfoods."
Similarly to his first brand, Icyk holds strong to his core values of fresh, high quality ingredients and fast, friendly service. In addition to a range of healthy smoothies and juices, they also offer smoothie bowls, for a slightly more substantial meal, and even have a selection of bagels for those with a bigger appetite.
According to On The Line's " 60 Restaurant Industry Statistics and Trends for 2022", 61% of diners say that they are more likely to eat healthy at a restaurant than they were two years ago. Icyk recognizes that this is not a short-term trend and has set his sights on meeting this growing demand, with plans to turn Pure into a franchise enterprise as well. His second location will be in LA, but he hopes to expand across the wider US market within the next 5 years.
Recipe for Success – What are the Ingredients?
Even though Samuel has launched two franchise brands completely independent of each other, it is obvious that there are a few key elements that have brought success to both Olala Crepes and Pure. So what exactly is his recipe for success?
Use fresh and local ingredients – customers value quality and have the awareness that locally sourced products are overall better for the environment
Feature a range of healthy options – by providing nutritious meals customers will feel satisfied by their food and are sure to come back again
Have consistently friendly and efficient customer service – customers want to feel seen and appreciated, not just like another number in the system
Offer high-quality food at a reasonable price – it all comes down to value, as people are willing to pay a bit more than fast food pricing if the quality matches the price
Against all odds, Samuel Icyk has developed not just one, but two successful restaurant brands before the age of 30. Not only that, but he has also built them up to succeed through the turmoil of the COVID-19 pandemic. Thanks to his strong work ethic, creative mind, and incredible ability to pivot through changing circumstances, there is nothing that can stop Samuel from achieving his goals. We wonder what he'll cook up next!
© Copyright IBTimes 2022. All rights reserved.
FOLLOW MORE IBT NEWS ON THE BELOW CHANNELS