Retail Spending Flatlines In July, But Economists Optimistic Sales Will Improve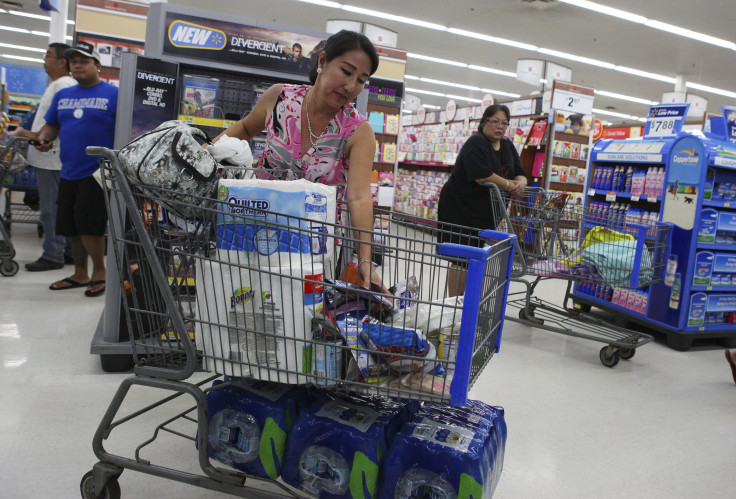 Americans spent about the same at retailers in July from June, indicating fragile demand that if persistent could hold back economic growth in the second half of the year.
Retail and food service sales did not change month to month when adjusted for seasonal variation, though Americans spent more on food and clothing and less on cars, the Commerce Department said Wednesday.
"Retail sales growth has slowed over the past few months, after strong gains in the spring as consumers resumed shopping after the difficult winter," said Stuart Hoffman, chief economist at PNC Financial Services Group. "But sales will improve through the rest of 2014 and throughout 2015, as the fundamentals for consumer spending continue to firm."
From July 2013, retail sales grew by 3.7 percent, down from a 4.1 percent increase in June. Spending in health stores increased the most from last year, by 7.3 percent, followed by car lots (6.4 percent) and food services and drinking places (6.2 percent).
The economy expanded this spring, boosted by increased consumer spending, after an unexpected contraction in the first quarter. Some of the spring purchases likely would have fallen in the first quarter if not for frigid winter weather that kept shoppers at home across the country.
Paul Dales, senior U.S. economist at Capital Economics, wrote in a note Wednesday that the sales data doesn't mean that third-quarter GDP growth will be weak, for three reasons. First, he said, some of the weakness in July is probably payback from stronger sales in previous months; second, faster income growth and greater access to credit should support spending over the rest of the year; and third, surveys suggest that spending in other parts of the economy remain strong.
© Copyright IBTimes 2023. All rights reserved.