Retailers To Fight Supreme Court Health Care Decision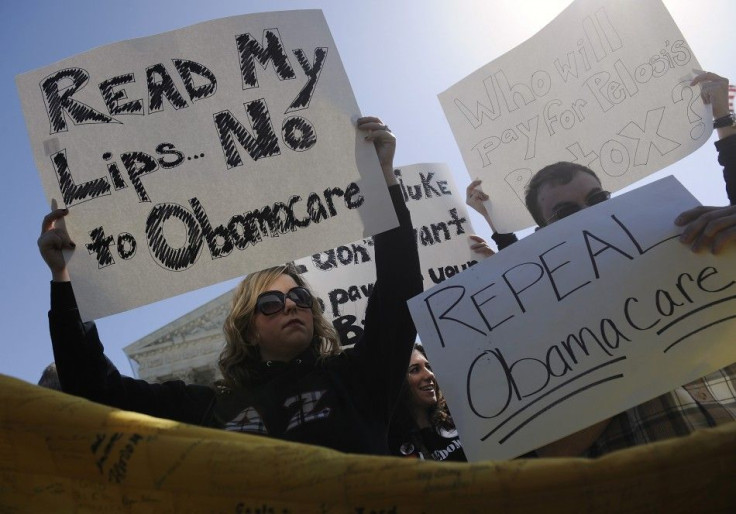 After the Supreme Court health care decision upholding Obamacare, the National Retail Federation, the world's largest advocate for merchandisers, said Thursday the law is too complicated and difficult for businesses to implement and administer.
It penalizes employers too much; it doesn't do enough to reduce the cost of health care; and it is unreasonably complicated and difficult to implement and administer, said NRF President and CEO Matthew Shay in a statement released after the ruling was issued.
The Washington, D.C.-based NRF said it is committed to moving to the next step and supporting legislatiion that will repeal the law, which the Republicans on Capitol Hill have promised to work toward.
Wal Mart Stores, Inc.(NYSE:WMT), the world's largest retailer, had cast its support behind the Patient Protection and Affordable Care Act. In October, facing rising premiums, the company annouced it would no longer offer health insurance to its new part-time employees and that it would cut in half its contributions to employees' health saving accounts. The move was used as ammunition from opponents of the act, blaming the legislation for Wal-Mart's decision.
Insurance premiums rose sharply in 2011, by 9 percent according to the Kaiser Family Foundation. But premiums have doubled since 2001 and have been rising since before the act was passed into law. As of last year, the cost to insure a family of four was $15,073 annually, according to Kaiser. Of that sum, employers provided $10,944 per year on average. The self employed are forced to pay higher rates in the private insurance market, provided insurers allow customers to purchase their products.
Employees' premium have grown faster, too. The rate of increase between 2001 and last year was 131 percent for employees compared to 113 percent for employers.
© Copyright IBTimes 2023. All rights reserved.