'The Revenant' True Story: Fact vs. Fiction About Hugh Glass In Leonardo DiCaprio-Tom Hardy Movie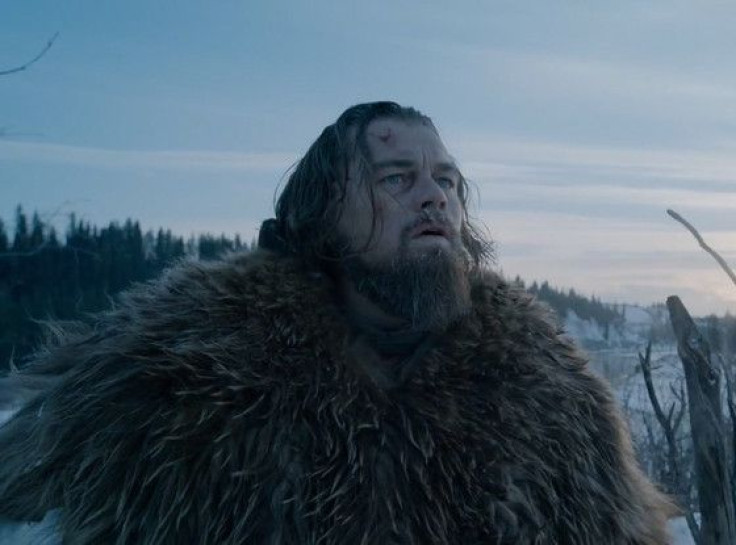 After seeing Leonardo DiCaprio's visceral performance in Alejandro González Iñárritu's "The Revenant," some viewers left the theater wondering whether the film was really "inspired by true events." As many are aware, Hollywood typically blurs the line between fiction and truth. So what really happened to American frontiersman Hugh Glass?
First, the movie "The Revenant" is based off the 2002 Michael Punke novel of the same name. The book is centered on the alleged true story of a man named Hugh Glass, a trapper and guide with the Rocky Mountain Fur Co. who traveled hundreds of miles through the Western frontier to seek vengeance on fellow trapper John Fitzgerald, played by Tom Hardy. Before noting what Hollywood didn't get right, let's start with what is true, as per American Cowboy and Time:
1. Hugh Glass really was mauled by a grizzly bear. The trapper was gathering berries when he came across a bear and her two cubs. He wounded her with his one-shot pistol, but the bullet apparently didn't faze her. Glass yelled for help as he repeatedly stabbed her. By the time his crew arrived and killed the beast, Glass was profusely bleeding and barely alive.
2. Glass was really left for dead by John Fitzgerald. The trappers didn't think he would make it through the night, but when he survived, Captain Andrew Henry, the leader of the group, offered to pay two men $40 each to stay with Glass until he died. That amount of money at the time was equal to two or three months pay. Trappers Fitzgerald and Jim Bridger agreed to stay with Glass until he expired and then catch up with the rest of the brigade. A week later, Glass was still alive, and Fitzgerald was worried they wouldn't catch up to the rest of the trappers. He convinced Bridger to leave Glass behind, and they took all his possessions.
3. Glass ate the meat of a buffalo calf that was attacked by a pack of wolves. Glass scared away the wolves by yelling and devoured the animal's flesh and organs until the meat went rancid. Then he continued his journey to salvation, which was a trading post called Fort Kiowa more than 100 miles away.
4. He made it back to the fort alive. Glass arrived at Fort Kiowa after surviving seven weeks in the wilderness. People at the fort were shocked he was still alive, and Glass vowed to get vengeance on Fitzgerald.
That's about where the similarities end. Here are some of the most important parts Hollywood took liberties with:
5. He didn't have a son. In the film, the death of Glass' son Hawk — at the hands of Fitzgerald — is what prompts him to overcome all odds and hunt down his foe. As for Hawk's mother, she's not mentioned in the legend of Hugh Glass either. Iñárritu spends a lot of time focusing on Glass' dreams about his dead wife, but she probably didn't exist.
6. A Native American didn't save Glass. The film shows Glass feasting on the buffalo calf with a Native American Indian whose family was killed by the Sioux. Even though they speak the same language, they don't share much dialogue. But one of the most uplifting moments in the film happens when they catch snowflakes on their tongue.
7. Glass didn't sleep inside a horse. Even though he had to be worried about being attacked by Arikara Indians, he wasn't actually attacked. That also means he and his horse didn't fall off a cliff, nor was he forced to gut the animal and sleep in its carcass to survive the night.
8. He didn't get his revenge on Fitzgerald. It was Glass' plan to kill Fitzgerald, but his plot was foiled when he learned the trapper quit and joined the Army — that meant he was a federal employee and could not be killed. In the film, Glass didn't kill Fitzgerald either, but he had the opportunity and instead left him for dead.
Follow me on Twitter @mariamzzarella
© Copyright IBTimes 2023. All rights reserved.