RFK Jr. Makes Bullish Bitcoin Campaign Promise Following News That He Owns BTC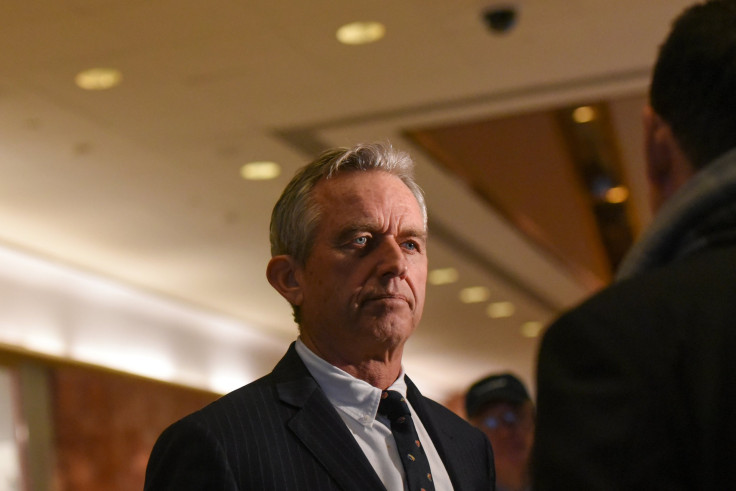 U.S. Democratic presidential candidate Robert F. Kennedy Jr. made a bullish campaign promise on Bitcoin, the world's largest crypto asset by market capitalization, just a few days after revealing that he owns approximately $250K in BTC.
An undisputed fan of the world's first-ever crypto asset, Kennedy Jr. shared his plan to exempt Bitcoin from capital gains tax each time it is converted into U.S. dollars, as well as to back the country's fiat with gold, silver, platinum, and BTC, which he called "real finite assets."
"Backing dollars and U.S. debt obligations with hard assets could help restore strength back to the dollar, rein in inflation and usher in a new era of American financial stability, peace and prosperity," the presidential candidate said virtually at a Heal-the-Divide PAC event Tuesday, before saying that he "will exempt the conversion of bitcoin to the U.S. dollar from capital gains taxes."
"My plan would be to start very, very small, perhaps 1% of issued T-bills would be backed by hard currency, by gold, silver platinum or bitcoin," RFK Jr. said while sharing his vision of the United States returning to a hard currency standard.
Kennedy Jr. thinks this move will help foster innovation and make American citizens more impregnable to political overreach.
"The benefits include facilitating innovation and spurring investment, ensuring citizen privacy, incentivizing ventures to grow their business and tech jobs in the United States rather than in Singapore, Switzerland, Germany and Portugal," Kennedy Jr., a vaccine skeptic and a noted conspiracy theorist, explained.
"Non-taxable events are unreportable and that means it will be more difficult for governments to weaponize currency against free speech, which as many of you know, is one of my principal objectives," he added.
The broader cryptocurrency community had mixed reactions to this political campaign promise.
Eric Yakes, the author of the book titled "7th Property: Bitcoin and the Monetary Revolution," was a bit skeptical of RFK Jr.'s promise.
"A presidential candidate, who just had the most viewed podcast in history, wants to remove capital gains tax from #Bitcoin," he tweeted, before adding that it "likely wont happen but it's good for the narrative. And money is just a shared narrative or something I think."
Crypto analyst Kevin Svenson said he is voting for Kennedy Jr. since his proposal could set people free and dismantle the Central Intelligence Agency (CIA).
"RFK announces that he will remove capital gains tax on Bitcoin to USD conversions. This is Hyper-Bitcoin-ization is the making. We can become free, dismantle the CIA, and have financial freedom all at the same time by voting for @RobertKennedyJr.," he tweeted.
Kennedy Jr.'s speech came on the heels of his admission that he owns approximately $250,000 in Bitcoin, contrary to previous claims that the cryptocurrency belonged to his wife and that he was not an investor in the world's largest crypto asset by market capitalization.
© Copyright IBTimes 2023. All rights reserved.