'RHOBH' Star Lisa Rinna Appears To Shade 'Phony' Co-Star After Season 10 Reunion
Is it shady in here or is that just what Lisa Rinna keeps throwing? "The Real Housewives of Beverly Hills" star has been on a shade-throwing spree all weekend and it doesn't look like she plans on stopping anytime soon.
On Sunday, Lisa shared a series of cryptic posts to her Instagram Story that seemed to insinuate that someone she knew turned out not to be who she thought they were.
"You have to be true to yourself and if you find out your friend of 20 years is a phony? run," the 57-year-old reality star wrote, with the following slide containing a screenshot of her running.
In another post, Lisa shared the definition of a "narcissist filter," which stated, "what they accuse others of is actually an unconscious admission of their own character."
She also shared the definition of the word "phony," which included the descriptions "not genuine" and "fraudulent." On Monday, she updated fans by posting another definition of "phony" that included the diamond emoji -- a key signifier of the "RHOBH" franchise.
"OMG this was just pointed out to me," she wrote, circling the part of the definition that reads "a phony diamond" -- a reference some fans believe is a clear indicator she is referring to her "RHOBH" Season 10 cast members in her posts.
Though Lisa never explicitly reveals who her posts are aimed at, her comments came just days after the Bravo cast wrapped the show's Season 10 reunion special.
"Reunion was [expletive] today," she wrote on her Instagram Story on July 17, as reported by People. "I've never said that in 6 years. I guess cease and desists work."
A look at the trailer for this season shows that Lisa accuses her cast member Denise Richards of sending a cease and desist to which Denise replies, "Who told you that?" The moment, however, has yet to air on the show. It appears fans will have to wait until the episode debuts to get answers to a lot of their questions.
This isn't the first time Lisa has spoken out online. In June, after a bunch of "Karens" complained about her support of various different human rights movements, she was asked by QVC, the home-shopping network that sells her clothing line, to not speak out anymore.
"I am sad to report It would now seem I can't use my platform to inform or question or say how I feel politically because the Karen's have bombarded Qvc begging them to fire me and saying they will no longer buy my clothes," she explained on Instagram at the time.
Lisa seemed to give in to the demand, until she revealed in a later post, "I have decided not to shut up ever," and continued with her outward support of various causes, including the Black Lives Matter movement.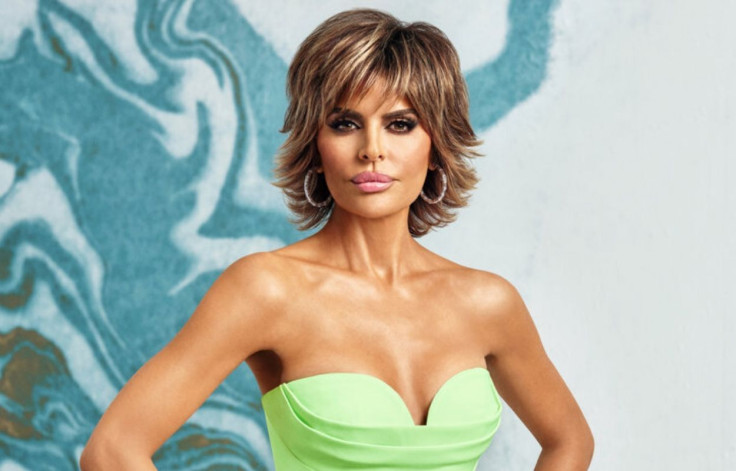 © Copyright IBTimes 2023. All rights reserved.