Rhode Island Governor Primary Election Results: Gina Raimondo Wins Democrat Nomination, Allan Fung Wins GOP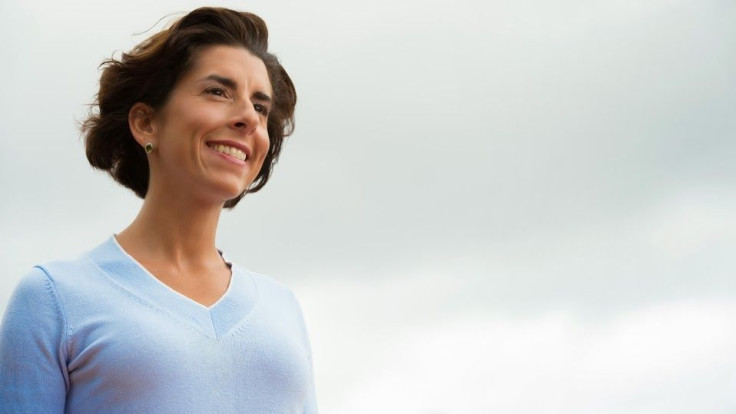 Rhode Islanders voted in Tuesday's primary elections to make state General Treasurer Gina Raimondo the Democratic nominee for governor; she'll face Tuesday's GOP winner, Cranston Mayor Allan Fung, in November.
If Raimondo, favored to win the governorship, succeeds, she would become the state's first female governor.
The race became wide open when Gov. Lincoln Chafee, once a GOP senator, switched from Independent to the Democratic Party and then decided not to seek a second term. The two governors before Chafee were Republicans.
On the Democrat side, Raimondo ran against Providence Mayor Angel Taveras and Clay Pell, something of a celebrity in the small state. The 32-year-old grandson of late senator Claiborne Pell, whom the Pell Grant is named after, is a Coast Guard attorney and is married to Olympic figure skater Michelle Kwan. Though Rhode Island is a blue state, a Democrat governor hasn't been elected since 1992.
An IBTimes investigation found that Raimondo sought this summer to, in her own words, "minimize attention" to Wall Street managers' compensation. Raimondo founded one of the financial firms that manages her state's pension money.
On the Republican side, Fung faced off against businessman Ken Block. Mitt Romney endorsed Fung, who has jabbed at Block's claims to be conservative since he voted for Obama twice in the presidential elections.
The race topped $12 million in campaign spending by the end of June, making it among the most expensive in the state's history, the AP reported.
© Copyright IBTimes 2023. All rights reserved.