'RHONJ' Star Teresa Giudice Defines Love While Showing Support For Fiancé Luis Ruelas
KEY POINTS
Teresa Giudice continued to show her support for Luis Ruelas amid the negative stories about him
The "RHONJ" star shared a sweet photo on Instagram and assured Ruelas that his happiness was also hers
The post came after Ruelas became the subject of several negative headlines amid his TV debut
Teresa Giudice has chosen to stand by her fiancé Luis "Louie" Ruelas' side amid the negative headlines surrounding him ahead of their wedding.
On Wednesday, the 49-year-old "Real Housewives of New Jersey" star took to Instagram to share a sweet photo showing her hugging the 46-year-old businessman while they were in New York City. Ruelas appeared to be pleased with his girlfriend's gesture as he flashed a smile to the camera.
"When someone else's happiness is your happiness, that is love. I love you [kiss mark emoji]," Giudice captioned the post that quickly received a flurry of positive messages from their fans.
"You have everything now and you deserve [a] happy life," wrote one fan.
"Your love bubble can never be broken. Keep smiling, it drives them crazy," another commented, advising the TV personality to not mind the people doubting their relationship.
"Never stop being his protector! I think it's beautiful," a third user added.
Giudice's post comes a few weeks after "RHONJ" alum Kim DePaola revealed via the "Behind the Velvet Rope with David Yontef" podcast that Ruelas was not happy about the negativity surrounding his newfound fame.
Ruelas is part of the current "RHONJ" season after Giudice went public with their romance and introduced him to her co-stars on the show. However, the businessman became the subject of several negative headlines since they publicized their relationship.
At the start of their relationship, there were stories painting Luis as a "sex-obsessed" person who was abusive to his past girlfriends. There were also rumors that he was a playboy. More recently, the attention got redirected to his work when the legal complaints against his business were reported by the media.
In March, three complaints filed against Ruelas and his company, Digital Media Solutions, emerged when Page Six ran a story on the firm's alleged illegal business practices. Days later, Giudice allegedly tried to help Ruelas fix his reputation by publicizing a charitable work they did for autism research.
"Because of all the pressure he's getting now with all these lawsuits, I guess he's having second thoughts about being on a reality show and all that," DePaola said of Ruelas before adding that he was seemingly "getting cold feet a little bit" ahead of their big day.
When it comes to their wedding, unnamed sources told the outlet that Giudice was "on the fence" about the idea of filming her and Ruelas' nuptials for the Bravo reality series. The couple will rejoin their co-stars soon since filming for "RHONJ" usually takes place from June to August.
DePaola revealed in the podcast that Dina Manzo would be Giudice's maid of honor based on what she's heard from their mutual friends. She also claimed that Giudice and Ruelas have already planned to tie the knot in August.
Bravo declined to comment when asked if Giudice's wedding to Ruelas would be televised in the next season.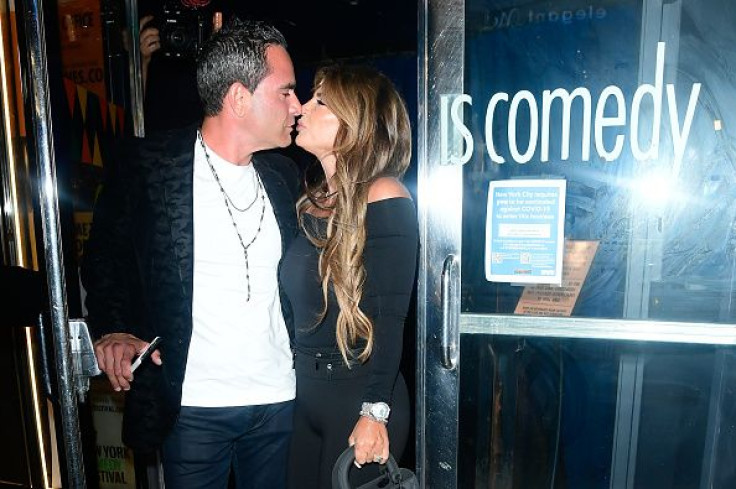 © Copyright IBTimes 2023. All rights reserved.