Rihanna Faces Backlash For Johnny Depp Cameo In Savage X Fenty Show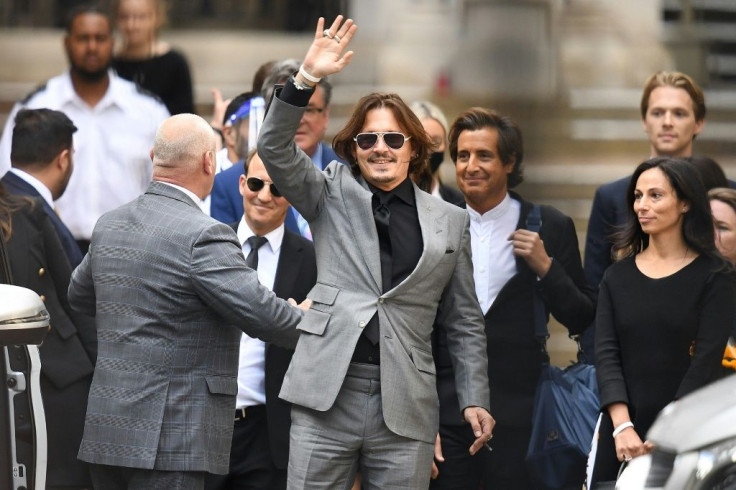 KEY POINTS
Rihanna reportedly invited Johnny Depp to appear in her Savage X Fenty Show Vol. 4 fashion show
Depp will be the first male to headline the show's "star moment" in the history of Savage X Fenty
Some fans called out Rihanna for working with Depp, while others said they were excited about the collaboration
Rihanna is getting called out by social media users over reports that she will feature Johnny Depp in her upcoming Savage X Fenty Vol. 4 fashion show.
The "Pirates of the Caribbean" star, 59, will not be walking the runway but instead will be featured in the show's "star" moments, TMZ first reported and NBC News confirmed. Depp will be the first male to take on the role, which previously featured Cindy Crawford and Erykah Badu in past shows.
Unnamed sources told TMZ that it was Rihanna and her team's idea to invite Depp to appear in the fourth edition of her Savage X Fenty fashion show and that the actor has already filmed his cameo.
News of Depp's guest appearance was met with backlash online, with a number of fans expressing their disappointment with the decision.
"Johnny Depp has been embraced as a hero by unhinged right-wing misogynist extremists, and now he's been invited to appear in the @SavageXFenty show. Never expected such a powerful woman to succumb to the #MeToo backlash. Really disappointing @rihanna," producer and activist Drew Dixon tweeted.
"Rihanna, why would you do that?" one person asked, while another wrote, "Delete the Johnny Depp scene now if it ever existed."
"Putting Johnny Depp on your show adds ZERO value. Maybe shock value or a slight viral moment. But that's it. Because the average millennial or generation z aren't resonating with that man. So...," another user wrote.
"We will boycott the show if Johnny Depp is in it," another Twitter user said.
Others, however, showed support for Rihanna's decision and expressed their excitement for the collaboration with Depp.
"If anyone knows what it's like to experience domestic violence, it's Rihanna. You are sick and disgusting for making this about your hate against Johnny Depp. ... This is a pathetic and vile attack," one commented, referring to Rihanna's assault at the hands of ex-boyfriend Chris Brown in 2009.
"Because she stands against domestic violence, and believes that #AbuseHasNoGender," a second supporter added.
"I don't know why everyone's trippin' about Rihanna supporting Johnny Depp. I LOVE TO SEE IT!" a third person wrote.
"@SavageXFenty @rihanna Love that you brave and are working with Johnny Depp," a fourth person tweeted.
"Rihanna knows who the actual survivor is," another fan wrote, supporting Rihanna's decision to work with Depp.
News of Depp's cameo comes months after he won his defamation trial against ex-wife Amber Heard. In June, a Virginia jury found that Heard damaged his reputation with an op-ed in which she identified herself as a "public figure representing domestic abuse."
Heard's lawyers have since filed an intent to appeal the jury verdict, which ordered her to pay Depp more than $10 million in damages.
The fourth edition of the Savage X Fenty fashion show will include special performances from global superstars Anitta, Burna Boy, Don Toliver and Maxwell.
It will also feature Ángela Aguilar, Avani Gregg, Bella Poarch, Cara Delevingne, Damson Idris, Irina Shayk, Joan Smalls, Kornbread, Lara Stone, Lilly Singh, Marsai Martin, Precious Lee, Rickey Thompson, Sheryl Lee Ralph, Simu Liu, Taraji P. Henson, Taylour Paige, Winston Duke, Zach Miko and more, Billboard reported.
Rihanna's Savage X Fenty Show Vol. 4 will stream exclusively on Prime Video in more than 240 countries and territories Wednesday.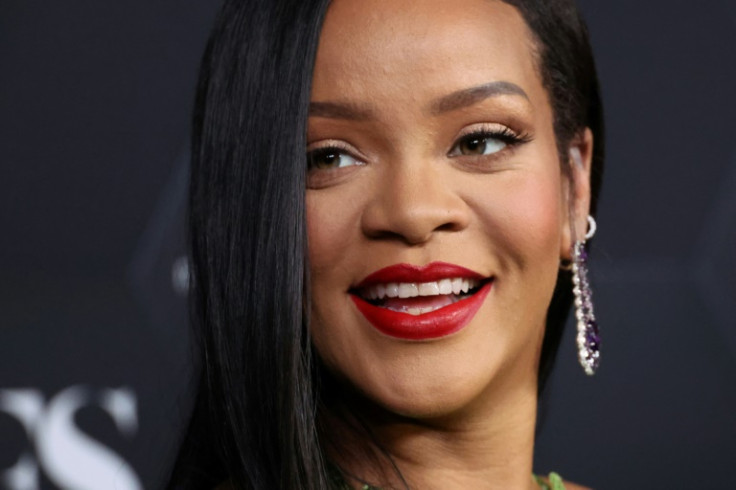 © Copyright IBTimes 2023. All rights reserved.