Rioting In Assam Underscores Deepening Crisis Of Illegal Migration From Bangladesh Into India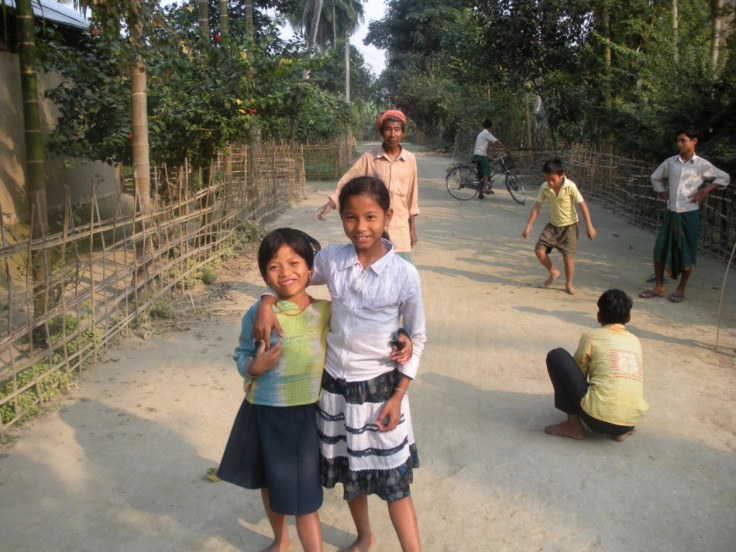 In civil unrest that echoes the violence witnessed in Myanmar, at least 19 people have been killed and hundreds wounded in the eastern Indian state of Assam over the weekend in clashes between indigenous Assamese Bodo tribes and Muslim immigrants from neighboring Bangladesh.
The disturbances have also led to an estimated 50,000 people fleeing their homes from the state's western Kokrajhar district to take refuge in relief camps.
The violence reportedly erupted on Friday night when four youths of the Bodo tribe were killed by persons unknown – in retaliation, armed Bodos attacked Muslims, which led to a spiraling of bloodshed between the two groups who have long been in conflict. In the carnage, cars were overturned and burned, houses and schools were set ablaze.
The situation is tense and more security forces are [being] sent to far-flung areas, Assam's Inspector General of police S.N. Singh told Associated Press.
There are fresh reports of houses being set ablaze in several places in Kokrajhar district. Reinforcements have been rushed to the areas and the situation is gradually coming back to normal."
Assam, located on the extreme northeastern edge of India, is home to some 300 tribal and ethnic groups, with many segments of the population agitating for separatism. Into this volatile mix has entered the presence of unwanted Muslim migrants from impoverished Bangladesh.
The Bodos are one of Assam's largest indigenous tribes – they have fought not only with Muslim migrants, but battled the state of India in a bid to gain an independent state through a decades-long insurgency.
Illegal immigration from overcrowded Bangladesh presents challenges for all of eastern India, which shares a porous border with the smaller nation.
Since the 1971 war of independence that created the state of Bangladesh, millions of Bangladeshi immigrants (the vast majority of them illegal) have poured into neighboring India.
While the Indian government has tried to deport some of these immigrants, their sheer numbers have made such an enterprise impossible.
It is difficult to assess how many illegal immigrants are currently residing in India. Consider that in 1971, during the civil war in neighboring East Pakistan (the former name of Bangladesh), at least 10-million Bangladeshis poured into West Bengal in India. The majority of those migrants were Hindus fleeing persecution (rape, murder, forced conversion, etc.) from Muslims.
In subsequent years, the bulk of illegal immigrants from Bangladesh were Muslims seeking to escape poverty.
India's Minister of State for Home Mullappally Ramachandran said last summer that almost 1.4-million illegal Bangladeshis have migrated to India over the past decade alone.
Ramachandran described the illegal immigration from Bangladesh as a big problem and that the government is dealing with it.
© Copyright IBTimes 2022. All rights reserved.
FOLLOW MORE IBT NEWS ON THE BELOW CHANNELS