RNC Attracts Thousands To Florida Braving Hurricane Isaac Threat; Puts Spotlight On Mitt Romney, Paul Ryan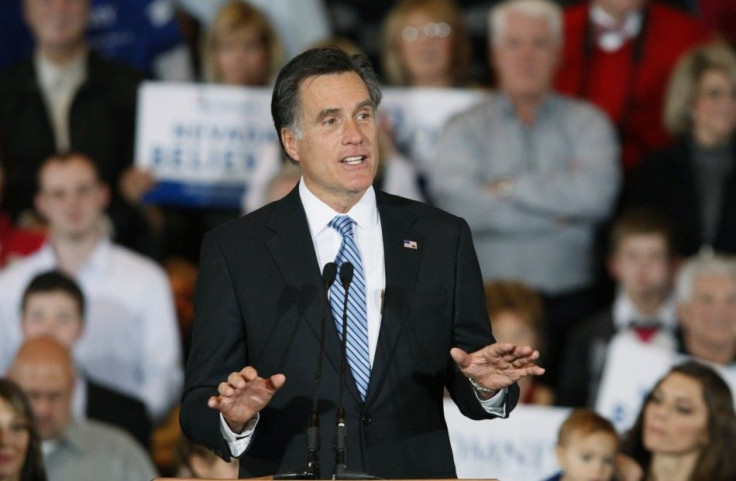 Even as Tropical Storm Isaac managed to reschedule the Republican National Convention (RNC) to Tuesday August 28, owing to its growing strength in Cuba, the excitement in Tampa, Florida, remains unabated as thousands gear up to host the Convention that puts spotlight on Republican presidential candidate Mitt Romney and vice presidential running mate Paul Ryan who are tipped to take on Democratic President Barack Obama and Joe Biden in the November 6 election.
Reports from Philly.com indicate that thousands of delegates, donors and media representatives arrived Saturday as National Hurricane Center forecasts projected Tropical Storm Isaac to hit Florida Sunday as a hurricane.
The RNC is viewed as the major platform for Romney where he needs to convince Americans that he is a viable alternative to the incumbent Democrat, Reuters reported.
Many Republican enthusiasts are working overtime to decorate the stage for the convention, which is set to open in Tampa Bay Times Forum arena but recess until Tuesday afternoon to make way for the storm.
Strategists plan to use the convention as an opportunity to convince voters that Romney, a former private-equity executive has the prowess to steer the nation out of its economic woes.
The strategy assumes significance as polls and surveys place Obama and Romney neck-and-neck in crucial battleground states.
"They can't just take on Obama," Republican media strategist Michael Hudome, told Philly.com. "People like Obama. Romney needs to be the mechanic. You know, people may not like their mechanic, but they need him when they have to get their car fixed. Whether or not people would invite him over for dinner, at the end, who cares?"
The Obama campaign is not resting quite either as the President plans to campaign in Colorado, Iowa, and Virginia during the RNC in Tampa.
Meanwhile, a cheerful Tampa welcomed visitors with U.S. flags, banners and billboards.
The venue for the RNC is spread throughout the Tampa Bay Area, including the beautiful Ybor City - once a cigar manufacturing hub, now host to clubs and restaurants, Chicago Sun-Times reported.
© Copyright IBTimes 2023. All rights reserved.
FOLLOW MORE IBT NEWS ON THE BELOW CHANNELS