Rob Kardashian And Blac Chyna's Latest Breakup: Twitter Reacts To Cheating, Abuse Claims
Although Rob Kardashian and Blac Chyna seemed to be on good terms just last month, the infamous couple is once again at odds. On Wednesday, the "Keeping Up With the Kardashians" star went on a social media rant sharing intimate details about his relationship with the mother of his child as well as several nude pictures of the Instagram model.
The reality star's outburst had Twitter going wild with several fans and onlookers commenting on the couple's latest blowout.
READ: Rob Kardashian and Blac Chyna living together after split
Some fans on Twitter didn't agree with the way Kardashian handled his relationship troubles. "A man can be an artist in anything. It depends on how good he is at it. Rob Kardashian's art is petty. And hes painting his masterpiece," one Twitter user wrote.
"No matter what you go through with an ex, never ever ever pull a Rob Kardashian," another fan tweeted.
"Bruh Blac Chyna just said Rob Kardashian was physically abusive," one person wrote.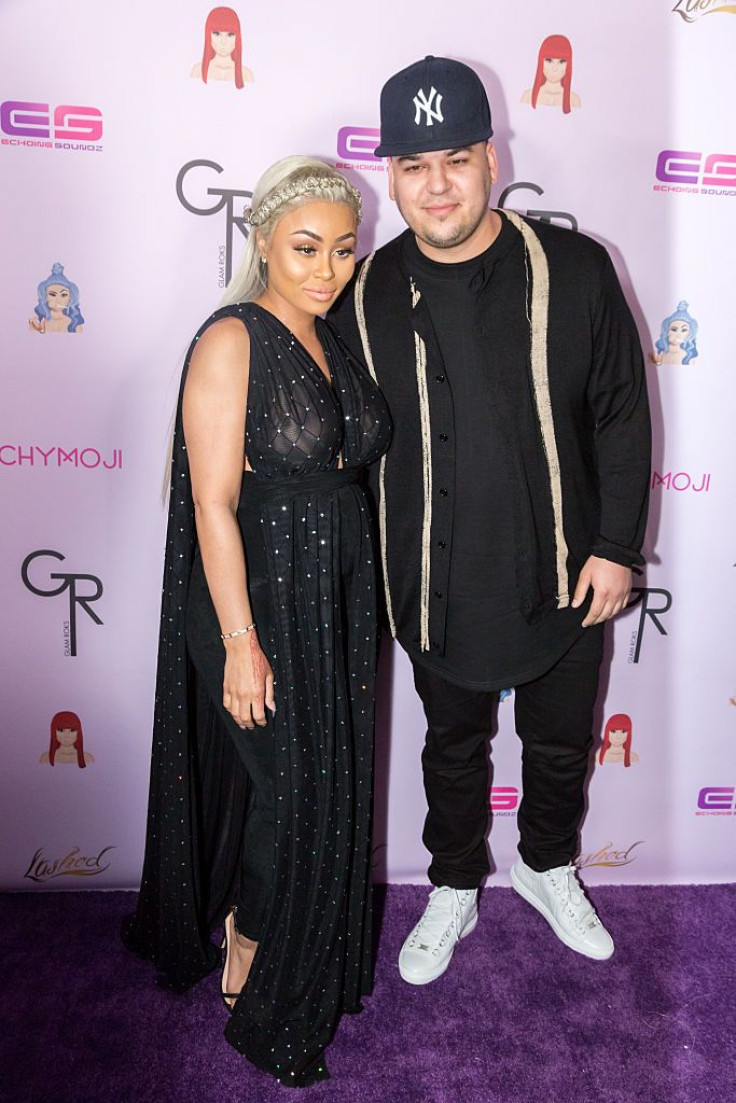 Meanwhile, others found the drama entertaining. "No matter how badly your morning is going, it's certainly not going as bad as Rob Kardashian and Blac Chyna's," one Twitter user wrote.
Despite Kardashian's harsh words, some believe the two will get back together. "Rob Kardashian in a hour: I'm sorry I'm going through stuff me and chyna talked it out I love Dream," another person wrote.
The drama started when Chyna shared several posts on Snapchat telling Kardashian to leave her alone while also claiming that he has been intimate with many women and needs to "get a hobby."
Kardashian responded by posting a video on Instagram featuring Chyna kissing another man. "Hahahaha Chyna just sent me this video saying happy 4th of July what a crazy person... U need help," he wrote. The reality star also called out his ex-girlfriend for being intimate the man featured in the video rather than spending time with their daughter, Dream.
Chyna later posted on Snapchat, claiming her former fiance beat her up and that she wasn't going to remain quiet just because "you're a Kardashian."
Despite his ex's post, the 30-year-old went on to share text messages he received from the man Chyna allegedly cheated on him with and a photo of the man who was supposedly looking to make a quick buck by exposing Chyna. The man suggested he and Kardashian come together to profit off of the situation.
"Maybe getting on a show maybe branding something something got to give," the text message from the man read.
"Never once have I cheated on Chyna and I remained loyal to her even after all the cheating she been doing," Kardashian wrote under his post of the text messages. The reality star went on to share nude photos of the Chyna, revealing that he paid for a butt reduction and plastic surgery after she gave birth to their baby girl.
Kardashian revealed that he no longer wants their daughter around the men that Chyna is cheating on him with. "I will never allow my daughter to be around dudes coming in and out of her house," he wrote on Instagram under a photo of a text message. "She had sex with 3 guys in 3 days in the same bed under the roof I pay for with my daughter there. That is why I feel so disrespected."
Kardashian also claimed that Chyna uses drugs. "Thank God for the constant messages of Chyna asking me for a party pack which included cocaine, molly and X. Get it together for your daughter," he wrote.
The star went on to call his ex out for choosing to party instead of spending time with their child. "It was your daughters first 4th of July yesterday and u chose drugs and sex in our bed rather then spending it with your daughter for her first 4th July," he said.
READ: Rob Kardashian skips Blac Chyna's birthday celebration
Although the two have gotten back together on several occasions after their explosive fights, Kardashian says he's officially done with his former love. "I told Chyna a million times even after seeing and knowing this that I still will support and be there for her but I can't take this anymore so yes I'm being petty," he wrote.
"I'm done with this woman thank God for God! Showing me the light!" he added.
Check out how other Twitter users reacted to Kardashian and Chyna's drama on Twitter:
© Copyright IBTimes 2023. All rights reserved.