Robert De Niro In 'Big' And 6 Other Famous Roles Actors Have Missed Out On
Whether it's a personal decision, a scheduling conflict, or a change of heart, casting is ever-changing in Hollywood. Here are seven famous roles that actors missed out on playing:
1. Robert De Niro In "Big"
De Niro was initially tapped to play the lead in the 1988 movie "Big," a role which eventually went to Tom Hanks. Elizabeth Perkins, who portrayed adult Josh's love interest in the iconic film, appeared on "Watch What Happens Live With Andy Cohen" on Wednesday and talked about the casting change-up.
Yahoo! Entertainment reports that according to Perkins, De Niro had to pass on the role due to a scheduling conflict. The actress said had De Niro followed through, the movie would have been much different.
"He was more moody. It was more of a - a little more of a horror movie. Robert De Niro wandering around the streets of New York. What Tom Hanks to it was so much lighter," said Perkins.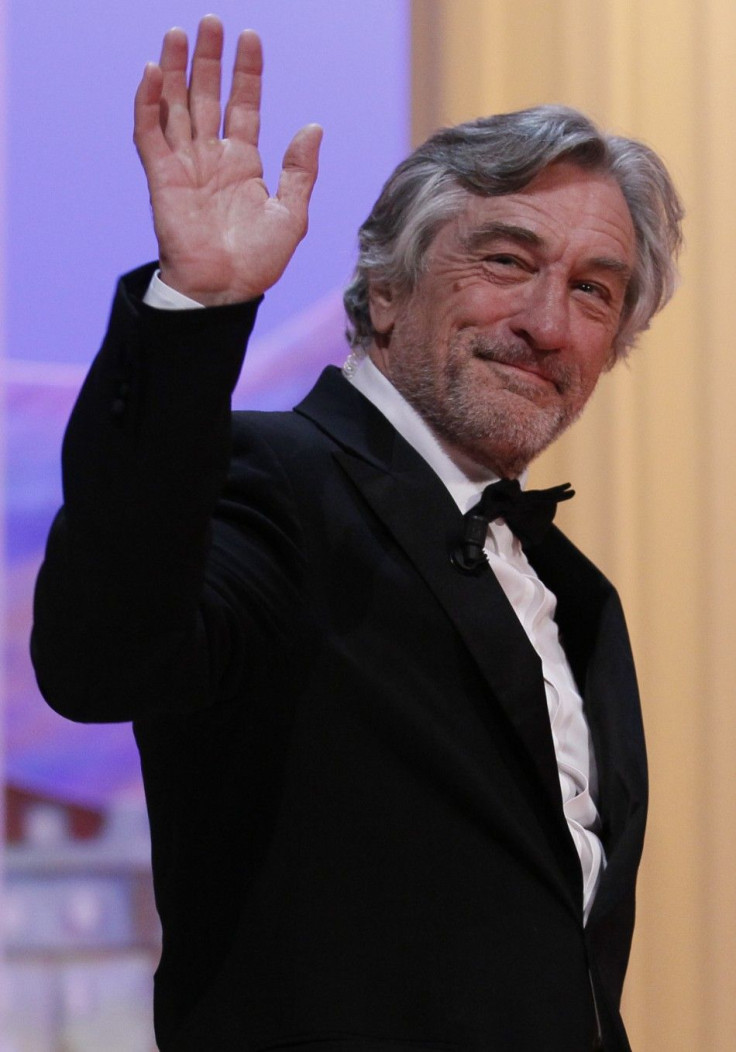 2. JoJo In "Hannah Montana"
Singer/songwriter JoJo was asked to star in the highly successful Disney Channel series "Hannah Montana" as the lead which went to Miley Cyrus. NY Daily News reports that the vocalist turned down the project.
In an interview with "Extra" in 2008, she said, "No regrets. No regrets at all. Yeah, they offered me the role...[but] it's not really what I see for myself."
3. Emily Blunt in "Iron Man 2"
If the timing would have been right, Blunt could've played Natasha Romanoff/Black Widow in the 2010 Marvel Cinematic Universe film. Screenrant reports that Blunt had to turn down the role due to her hectic filming schedule for Jack Black's "Gulliver's Travels," which debuted that same year.
4. Christina Applegate in "Legally Blonde"
Applegate was considered and handed the script for the namesake role that was made famous by Reese Witherspoon. In an interview with ET Online in 2015, she said, "The script came my way and it was right after I finished 'Married...With Children' and it was a blonde who in that script didn't win it but ends up going to Yale, or Harvard. I don't remember. I got scared of kind of repeating myself."
5. Emma Watson in "La La Land"
Vanity Fair reports that Watson was considered for Emma Stone's role as Mia in the 2016 musical film. In an interview with SiriusXM, she revealed that due to scheduling conflicts with the "Beauty and the Beast" film she had to ultimately turn it down.
"It's one of those frustrating things where names get attached to projects very early on as a way to kind build anticipation or excitement for something that's coming before anything really is actually agreed or set in stone," she revealed in 2017.
6. Hugh Jackman in "Casino Royale"
Jackman was up for the role of James Bond in "Casino Royale" before Daniel Craig snagged the lead. In an interview with Variety in 2017, the actor said, "I just felt at the time that the scripts had become so unbelievable and crazy, and I felt like they needed to be grittier and real. And the response was 'Oh, you don't get a say. You have to sign on.' I was also worried that between Bond and 'X Men,' I'd never have time to do different things."
7. Matthew McConaughey in "Guardians of The Galaxy Vol. 2"
Collider reports when the casting process began for the Marvel film, there was a big name teased for the role of Star-Lord's father. McConaughey's name came to the surface as a top contender, though the actor decided to turn it down for another movie and the role eventually went to Kurt Russell.
In an interview with Playboy in 2017, he explained his preference to star in "The Dark Tower" movie over the "Guardians" sequel.
"I like 'Guardians of The Galaxy,' but what I saw 'It's successful, and now we've got room to make a colorful part for another big-name actor.' I'd feel like an amendment. 'The Dark Tower' script was well written, I like the director [Nikolaj Arcel] and his take on it, and I can be the creator, the author of the Man in Black - a.k.a. the Devil - in my version of this Stephen King novel...It's a fantastic thriller that takes place in another realm, an ultimate universe, but it's very much grounded."
© Copyright IBTimes 2023. All rights reserved.