Is Robert Pattinson Breaking Up With Kristen Stewart?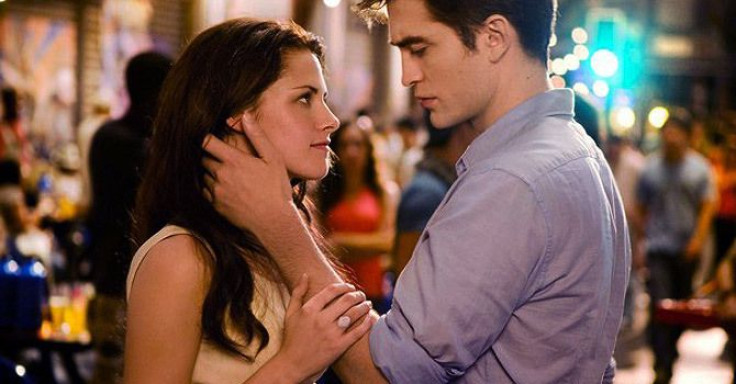 Robsten, R-Patz and K-Stew, or simply Robert Pattinson and Kristen Stewart will no longer be a couple if they continue to quarrel.
Pattinson, 26, can no longer stand the arguments with his former "Twilight" film series co-star, friends of the Hollywood celebrities have recently told news sites.
Multiple sources have reported that the on-screen vampires have been fighting -- a lot -- and that Pattinson will be the one to end the relationship.
"Things with them aren't good. They've been fighting a lot. Rob isn't happy. It's just a matter of time before he ends this," the Sun quoted a source who spoke to Life & Style magazine as saying.
The source added: "Rob is at a point where he sometimes ignores her. He'll go out and won't respond to her calls or texts right away. Things will be strained for a while. She knows she has to go along with it. She is working hard at the relationship."
Pals of the couple explained the stars' relationship will soon be put to the test because they will be on different film sets in the near future.
One friend said, "If they are able to work out being apart while Kristen is filming, then they have a shot."
So, what are they fighting about? It appears it could be a whole slew of problems, such as trust issues, infidelity, or even taking out the garbage.
Instead of going at it like rabbits, the two are allegedly fighting like cats and dogs.
Stewart, 22, notoriously got caught cheating on Pattinson when photographers snapped pictures of her kissing her "Snow White and the Huntsman" director Rupert Sanders, as noted by the Sun last August.
After some time apart, Pattinson and Stewart decided they cared about each other enough to give love another try, but it seems they are too damaged to continue.
Between the constant bickering and the long distances that will be put between them due to their careers, it seems unlikely Pattinson and Stewart will be able to make their relationship work for more than a month.
© Copyright IBTimes 2023. All rights reserved.