Robin Thicke Releases Track List And Album Cover For Upcoming Album 'Blurred Lines'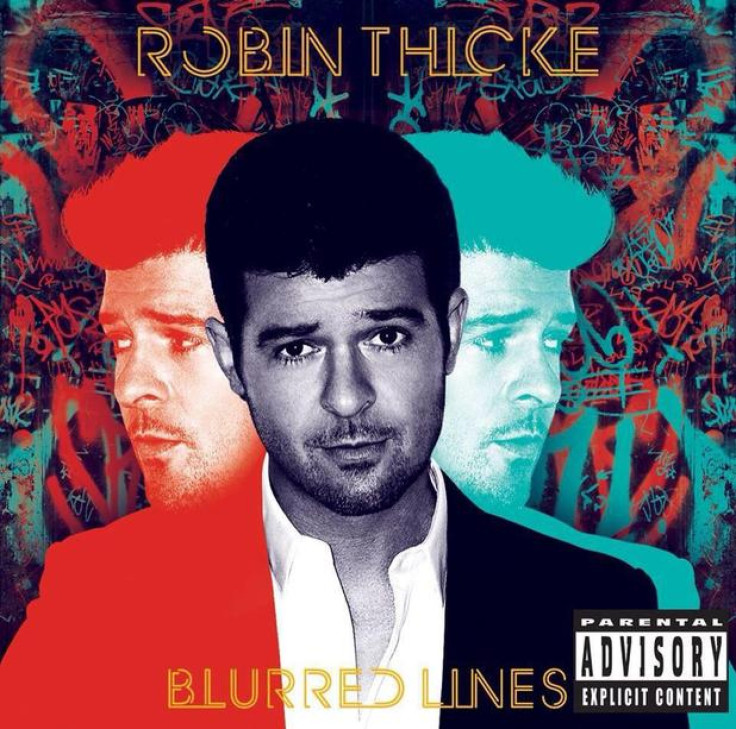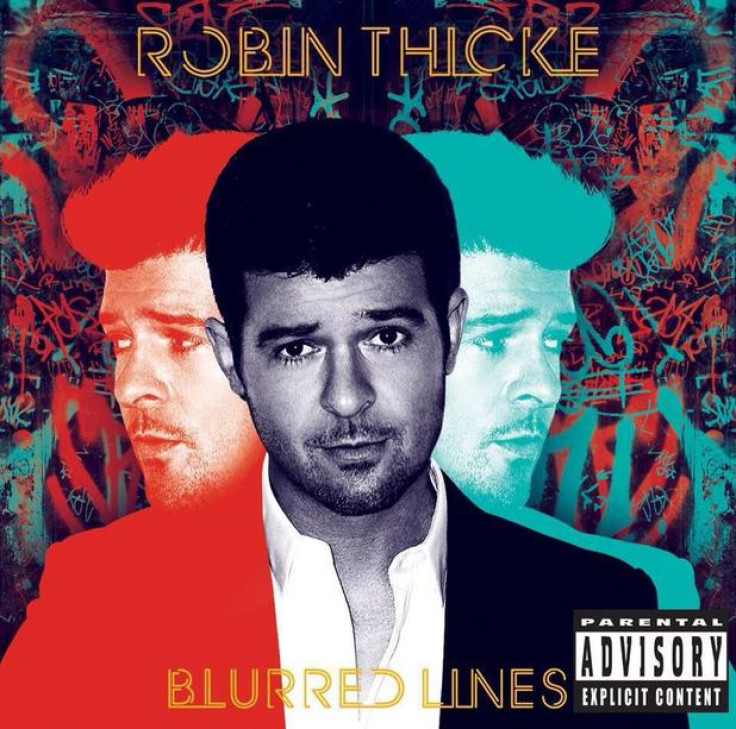 Billboard's current golden boy Robin Thicke has officially released the album artwork and track list for his upcoming album, "Blurred Lines."
The album's chart topping title track, "Blurred Lines," kicks off the project, which features not too many guest artists. Other than T.I. and Pharrell's feature on the album's lead single, "Give It 2 U," featuring Kendrick Lamar, is the only remaining collaboration.

Thicke confirmed the track as his second single, Digital Spy reports. "I wrote it with will.i.am, and Dr Luke did the track," he said. "It's a big fun dance anthem. It's a blast."

This has been quite the exciting week for the soul man who topped the U.S. Billboard Hot 100 chart with the international hit "Blurred Lines." The song also became his third No. 1 single on the Hot R&B/Hip-Hop Songs chart.

Thicke was floored by the way the single has been received, Billboard reports.

"I am absolutely thrilled that 'Blurred Lines' has reached No. 1 on the Billboard Hot 100," he said of the song's success. "I am so grateful to all of my fans and am excited for them to check out the album when it drops in July. It is great that it is already being received so well."

"Blurred Lines" will hit shelves on July 9.

The album's track list:

1. "Blurred Lines" featuring T.I. and Pharrell
2. "Take It Easy On Me"
3. "Ooo La La"
4. "Ain't No Hat 4 That"
5. "Get In My Way"
6. "Give It 2 U" featuring Kendrick Lamar
7. "Feel Good"
8. "Go Stupid 4 U"
9. "4 The Rest Of My Life"
10. "Top Of The World"
11. "The Good Life"
© Copyright IBTimes 2023. All rights reserved.