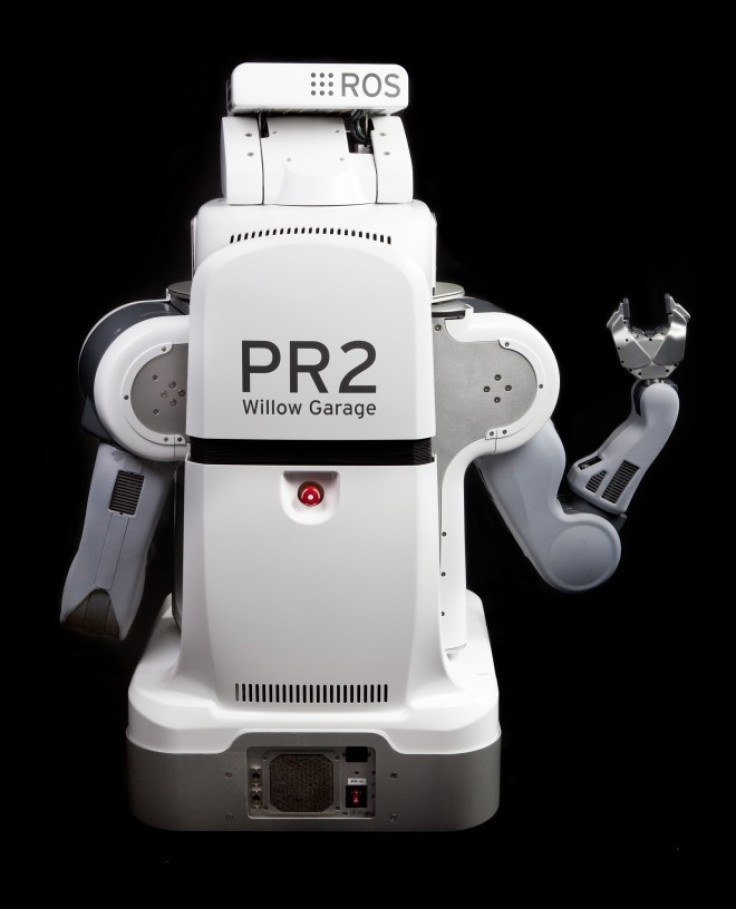 A graduate student has programmed a robot that can make cookies, MSNBC.com's "Cosmic Log" site has reported.
Mario Bollini, a graduate student at the Massachusetts Institute of Technology, programmed "Bakerbot" to mix cookie dough, put it in a pan, and put the pan in an oven.
Bakerbot is a PR2 robot from Willow Garage. PR stands for "Personal Robot," which is a type of robot designed to work in human environments. These particular robots can get you a beer, play pool and even use a cart to take trash away from a messy area, as demonstrated on the Willow Garage website.
There are a few kinks for the cookie baker, though. The robot's movements are somewhat awkward, and there is that matter of not being able to handle the oven.
And the resulting cookies? They don't look professional, but Daniela Rus, Bollini's advisor and leader of the Distributed Robotics Lab at MIT, vouched for the yummy taste.
Sounds good enough for a late-night study session!
© Copyright IBTimes 2023. All rights reserved.