Roe v. Wade 40 Years Later: Poor Women Often Forced to Forgo Rent, Groceries To Save For Abortion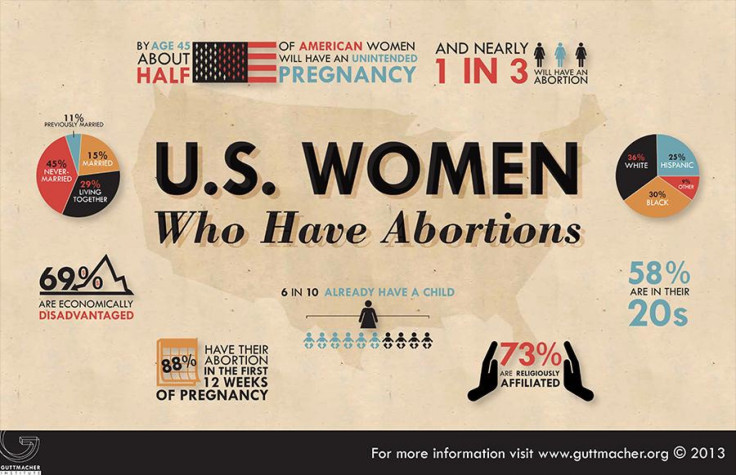 Poor women experience the highest rate of unintended pregnancies and often face huge financial burdens that make medical care, particularly abortions, enormously costly and difficult to access.
That's just one of the facts highlighted by the Guttmacher Institute, which released a series of infographics to mark the 40th anniversary of Roe v. Wade. While the landmark U.S. Supreme Court decision, which legalized abortion nationwide, has had a dramatic effect on the health and autonomy of American women, the non-profit's infographics illustrate how far the country still has to go when it comes to ensuring that all women have access to reproductive healthcare.
Abortion is still a controversial topic for most state and national lawmakers. In recent years, opponents have had a strong hand in state legislatures across the nation. More state-level restrictions were enacted in 2011 than any other year on record, while 2012 brought the second-highest number. Those laws have primarily created barriers for poor women, who the Guttmacher Institute reports are already (as a result of inadequate family planning counseling) five times more likely to experience unintended pregnancies than their higher-income counterparts.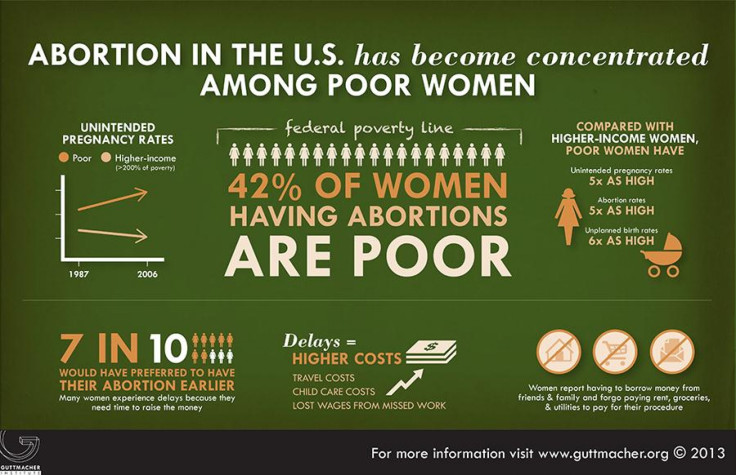 Private health insurance rarely covers abortion services. Lower-income women are often forced to delay the procedure in order to save money for the associated costs.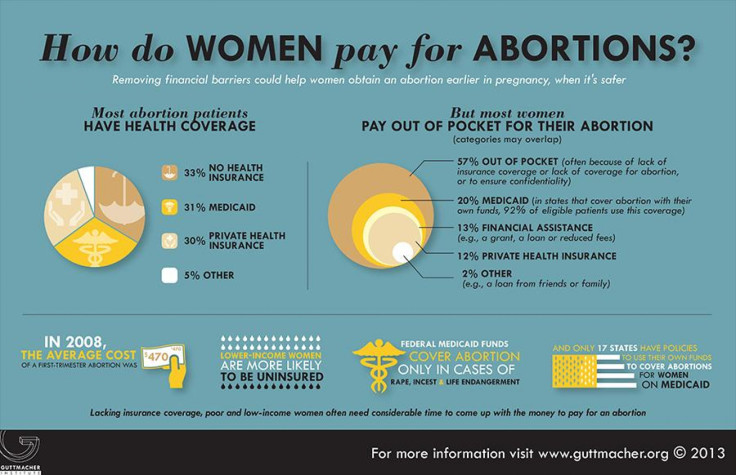 Nineteen different states enacted 43 new abortion restrictions in 2012 alone. The new policies included insurance bans, unnecessary and invasive ultrasounds, forced waiting periods and parental consent requirements.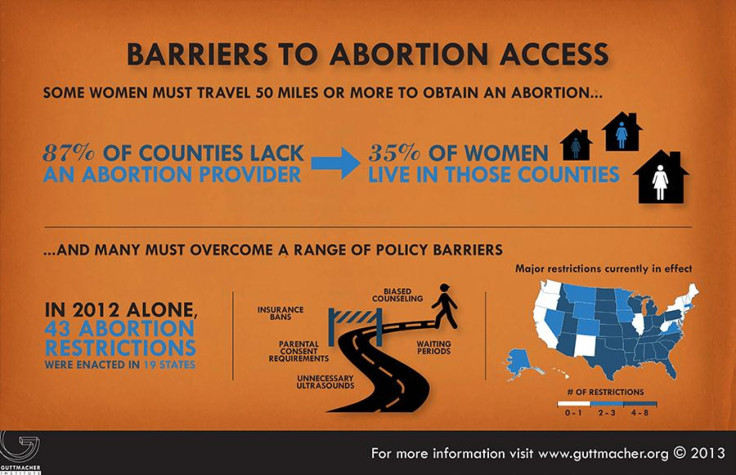 © Copyright IBTimes 2023. All rights reserved.